Opt in Once and You're in Forever!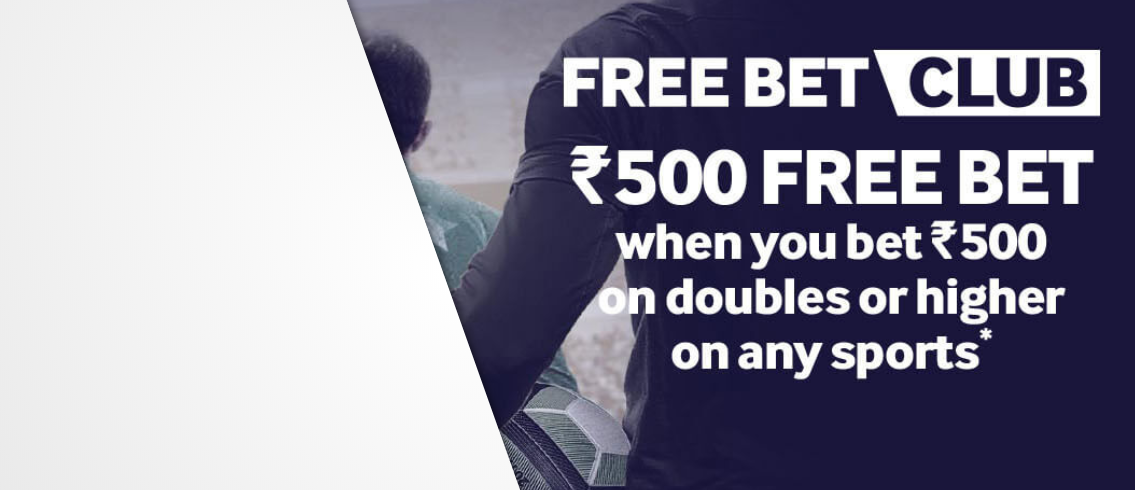 Want to know more? Then read the FAQs below.
1. Do I have to opt in every week?
There's no need for a weekly opt in because Betway offers a Free Bet Club that will last for life with just a single opt in.
2. When will I receive my Free bets?
Those that are deemed qualified will be awarded with the Free Bet at 12:00 IST on Saturday.
3. What bet types qualify for Free Bet Club?
All bets are qualified for the Free Bet Club as long as two or more bets will be selected with a combined odds of at least 2.00 (1/1). Exceptions for qualifications are price offers and Betway Boosts.
4. How long are my Free Bets valid for?
Free Bets must be used once it's credited since it will expire 12:00 IST on Monday, within 48 hours if it's not used.
5. Do I have to place one ₹500 bet of two selections or more each week to qualify?
No. To qualify and receive your Free Bets you just need to place ₹500 on qualifying bets of 2 selections or more that have settled by Friday, 23:59 IST.
6. Are all sports eligible for Free Bet Club?
All sports including cross-sport multiples are eligible with the exemption of eSports. For cross-sport, a treble can be place with basketball, tennis, and cricket to qualify.
7. What happens if I miss a week of Free Bet Club?
Betway's Free Bet Club is all about opting in once and being part of it for life. Missing a week won't affect your Free Bet. Just simply place ₹500 in qualifying bets again like normal.
8. Do cashed out bets qualify?
Cash out bets are not qualified for Free Bet Club.
9. When does a Free Bet Club week run?
Free Bet Club runs from Saturday 00:00 IST to Friday at 23:59 IST. Settled qualifying bets by this time will count towards your weekly total.
10. I've bet on a multiple which settles in two weeks' time. Does this qualify for Free Bet Club?
Betway has criteria when it comes to the qualification for Free Bet. Settle your bets between Saturday 00:00 IST and the following Friday 23:59 IST. To join the Free Bet Club you must qualify first for the week your bets were settled and not the week you placed your bet.
18+
Gambling can be addictive, please play responsibly!