The Necessity of Sports Leagues
The Necessity of Sports Leagues
Learn what are sports leagues and how they work. Find out why leagues are important and the best known leagues in every sport.
Sports have been a good entertainment and test of abilities in various places around the world. This meant that not only are there hundreds of sports betting sites in the industry but local and international sports competitions were made.
Sports Leagues
Watching sports and cheering for one team more than the other is entertaining. But athletes in different fields enjoy a different kind of entertainment. Since the 1800's, sports teams had joined together to compete in their respective fields. This is called a sport league.
Many leagues had been created in various sports like Baseball, Football, Cricket and the like. This is done in order to create regulations for the sports. Additionally since in most competitions when the heat is too heavy, disciplinary actions are enforced by the league.
League Systems
A league system was created with the hundreds of existing leagues in different fields of sport. This system is a hierarchy in which the leagues are classified under. It's otherwise called a pyramid because there are many divisions created under one league. This system is used in many countries and in most sports.
A few sports like association football, rugby union, and rugby league has a process of promotion and relegation to their systems.
Promotion and Relegation
Leagues who have this system constantly move their teams in multiple divisions. The process of promotion or relegation is based on a team's standing in a season. This system ensures all the teams in that league try their best to perform well.
Most professional sports in the world are divided into two leagues: the major and minor leagues. These terms are only used in professional team sports and not in amateur sports competitions.
Major League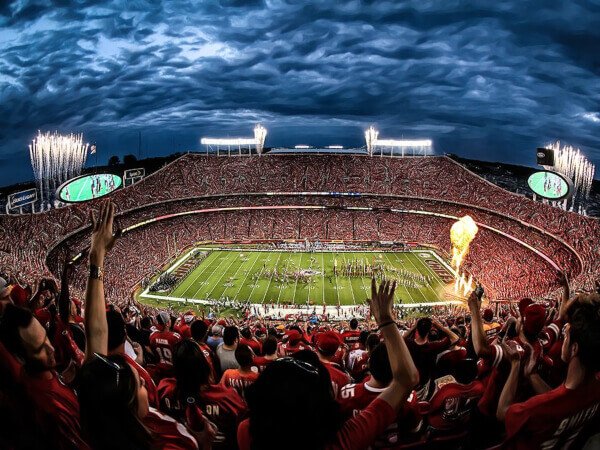 Sports in the major league are considered to be the highest professional competition in their field. All the leagues classified here have strong media coverage, estimated average viewers and fans, and intense competitions.
European Leagues
There are hundreds of leagues in European and Asian countries. With a lot of different sports taking the world, there are only a few who have captured and retained the attention of the masses. Among these sports are: Football, Rugby Union, Cricket, Ice Hockey, Basketball, and Handball.
Football League
Football is one of the most watched and played competitive sport worldwide. It's also known as association football to distinguish it from other forms of the sport.
The International Football Association Board (IFAB) has made and continuously upholds the rules for the sport. On the other hand, its highest governing body is Fédération Internationale de Football Association (FIFA).
FIFA
FIFA was founded in 1904 to oversee football, beach soccer, futsal, and eFootball. It holds major football tournaments where leagues and teams from all over the world can compete in. They're most famous competition is the FIFA World Cup and FIFA Women's World Cup.
Additionally it is also responsible for promoting football, leagues, and their competitions.
There are over hundreds of major, minor, and non-professional leagues created for football. Currently the most known football league in European countries is the Premier League.
Premier League
The Premier League or otherwise referred to as English Premier League (EPL) is the highest level of the English football league system. It was established in England in 1992. This is a cross-border league as it has featured 47 English clubs and 2 Welsh Clubs since it was founded. Currently 20 teams are part of the league.
The league is under the process of promotion and relegation with English Football League (EFL).
Premier League is also one of the most watched, televised, and promoted football leagues in the world. This is due to its average €2.2 billion per year in domestic and television rights.
Rugby Union League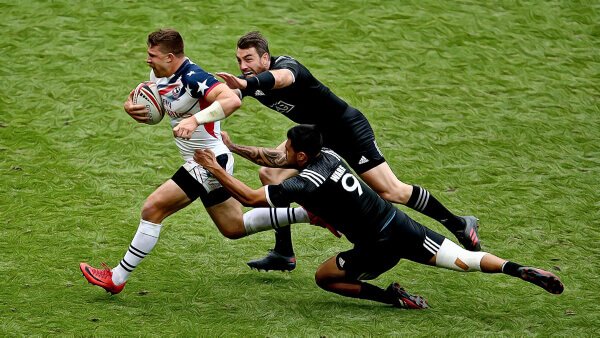 Rugby Union or otherwise known as Rugby is one of the most played sport around the world. It has over 3.5 million registered players worldwide and thousands of registered clubs. It first originated in England and has since then been a favorite sport of both genders.
Rugby's highest governing body is World Rugby which was established in 1886. This organizes major rugby competitions such as World Rugby Sevens Series, Rugby World Cup Series, and the World Under 20 Championship. It now has over 120 membership unions.
Rugby union has many outstanding leagues competing for the top like Premiership Rugby. This league currently sits at the top division of the English Rugby Union system.
Premiership Rugby
Premiership Rugby or also known as Gallagher Premiership Rugby. This league consists of 12 clubs and has a system of promotion and relegation in place.
As it sits at the top of its division, if a team is relegated at the end of the season, it will be transferred to the second tier of the system: RFU Championship.
Clubs who are in this league are qualified for the highest competitions available in the sport: the European Rugby Champions Cup and European Rugby Challenge Cup.
Cricket League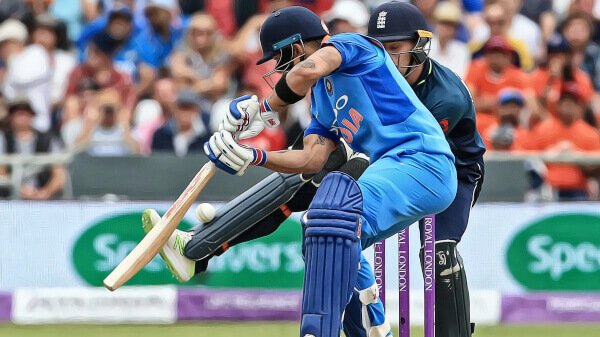 A lot of different Cricket leagues had been made worldwide since the sport was first established. However the sport is more prominently played in India, Pakistan, Australia, British Isles, West Indies, and Southern Africa.
The highest governing body of the sport is International Cricket Council (ICC). Since its establishment in 1903 it now has 105 members: 12 full members qualified for Test matches and 93 Associate Members.
Test matches and leagues that hold competitions where they compete in this type of Cricket game is limited. This is because Test cricket is considered to be the highest standard of the sport. While one game is usually finished in a day, Test matches are held up to 5 days or longer.
The most prominent cricket leagues all around the world are the ICC Cricket World Cup, World Cricket League, Indian Premier League, Big Bash League, Pakistan Super League, Bangladesh Premier League, T20 Blast League, and Caribbean Premier League.
ICC Cricket World Cup
The ICC Cricket World Cup is considered to be the flagship event of the international calendar. It is held every four years with more than 105 countries competing for a chance to play in the tournament. It is a series of one-day international (ODI) matches held by the International Cricket Council (ICC).
World Cricket League
The World Cricket League (WCL) is a series of one-day international (ODI) matches for national teams that want to compete in the ICC Cricket World Cup. Teams do not have to reach Test status in order to participate in WCL.
Indian Premier League
Indian Premier League (IPL) is ranked sixth in most watched and attended league out of all the other sports leagues. The season is usually held sometime during March to May. A total of 8 teams play in the league, each representing cities in India. It also has one of the highest brand value in sports leagues in 2018 with its estimated value of $6.3 billion.
Big Bash League
The Big Bash League (BBL) is a professional Twenty20 Australian cricket league. It is held annually since 2011 with eight teams competing for the trophy. It is currently ranked ninth among the most attended sports leagues in the world with an average of 26,528 people.
Pakistan Super League
Pakistan Super League (PSL) is a Pakistan Twenty20 league that was established in 2015. There are six national teams that annually compete for the trophy. According to the Pakistan Cricket Board (PCB), it had a high profit of over $2.6 million in its first season.
Bangladesh Premier League
The Bangladesh Premier League (BPL) is one of the three local professional leagues that was established in 2011. The competition is under the Twenty20 format. Seven teams compete annually in this tournament. BPL is currently the 16th most attended premier league in the world with an annual average of 21,824 people.
T20 Blast League
T20 Blast League is a professional Twenty20 competition in English and Welsh first-class countries. This was established in 2003 by the England and Wales Cricket Board (ECB). It is the first Twenty20 professional league in the world. There are 18 teams, divided into a Northern and Southern Division, that compete in this tournament.
Caribbean Premier League
Caribbean Premier League (CPL) is a Twenty20 professional tournament established in 2013. It was created by the Cricket West Indies (CWI) to replace the Caribbean Twenty20 league. There are six teams that annually compete for the tournament,
Ice Hockey League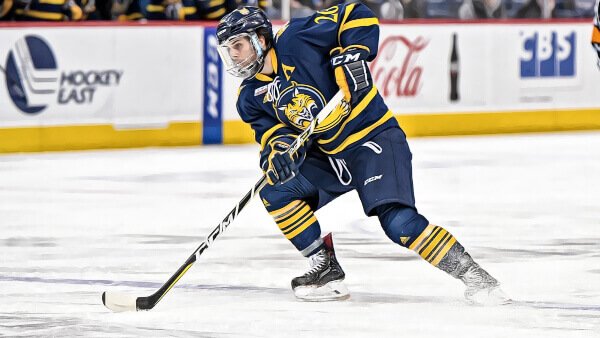 Due to the nature of the sport, it has only been popularized in Canada, Europe, Nordic countries, Russia, and the US.
The highest governing body for ice hockey is International Ice Hockey Federation (IIHF). Along with ice hockey, IIHF also governs in-line hockey. It now has 76 members. It also manages ice hockey international tournaments and the IIHF World Ranking.
There are six countries that dominate the sport called "The Big Six". These are: Canada, Czech Republic, Finland, Russia, Sweden, and United States.
Additionally, one league stands tall as the highest division in Russia and in much of eastern Europe. This is the Kontinental Hockey League.
Kontinental Hockey League
Kontinental Hockey League (KHL) has 25 club members from Belarus, China, Finland, Latvia, Slovakia, Russia, and Kazakhstan. This league is the premier professional ice hockey league in Europe and Asia, only coming in second to NHL in US.
KHL has various trophies and awards they give every and after season. The team who ranks first in their regular season wins the Continental Cup; winner of the playoffs wins the Gagarin Cup; highest placed Russian team is awarded Russian champion and a Champion Cup for the winner of their Eastern and Western Conference Championship Finals.
Basketball League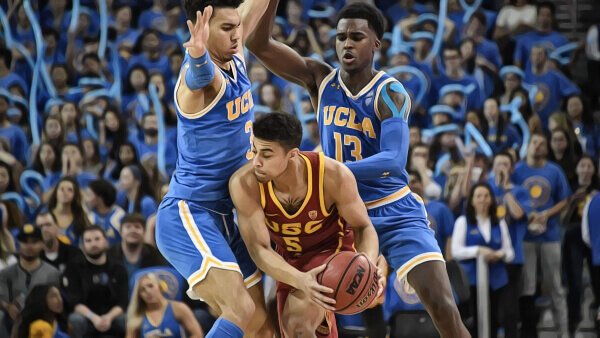 Basketball has been one of the long-standing sports that had kept the attention of many with its team dynamics and competitiveness. Thousands of basketball leagues had been created since it was invented, whether they may be professional or non-professional leagues.
The ruling body of basketball worldwide is the International Basketball Federation (FIBA). It defines the sport, rules, facilities, hosts competitions, transfer of athletes, and referees. Its most known tournament is FIBA Basketball World Cup for men's national teams held every four years. Additionally it has members in over 213 national federations.
Its highest basketball league in Europe is EuroLeague which had replaced previous FIBA Europe Competition.
EuroLeague
EuroLeague is the top-tier division of professional basketball league in Europe and has 16 teams. It is one of the most popular indoor sports league in the world with its average attendance of 8,780 people. Its regular season usually starts on October and ends on April.
The team that has the most championship titles is Real Madrid. This is a Spanish-based basketball team that has won 10 titles in the competition.
Handball League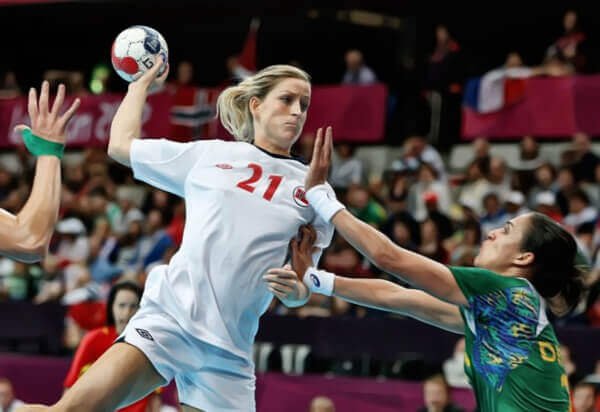 Handball is one of the many sports that is popular around the world with its over 27 million registered players. It's governed by the International Handball Federation (IHF)
It has various organizations, leagues, professional, and non-professional competition. One of its most known leagues is the Premier Handball League in England.
Premier Handball League
Premier Handball League is the highest division of the sport in England. It has risen among other leagues since its establishment in 2012. Currently they have 8 teams playing in their international and domestic competitions.
The domestic competition their teams could compete in is the England Handball Association (EHA) National Cup. On the other hand,he international competitions they could enter is the EHF Cup and EHF Challenge Cup.
They have the promotion and relegation system. A team who has not performed well in their season would be relegated to Championship North or Championship South leagues.
There are seven universally known major leagues in US and Canada. These are Major League Baseball (MLB), National Basketball Association (NBA), National Football League (NFL), National Hockey League (NHL), Premier League, Major League Soccer and Canadian Football Leagues.
The Big Four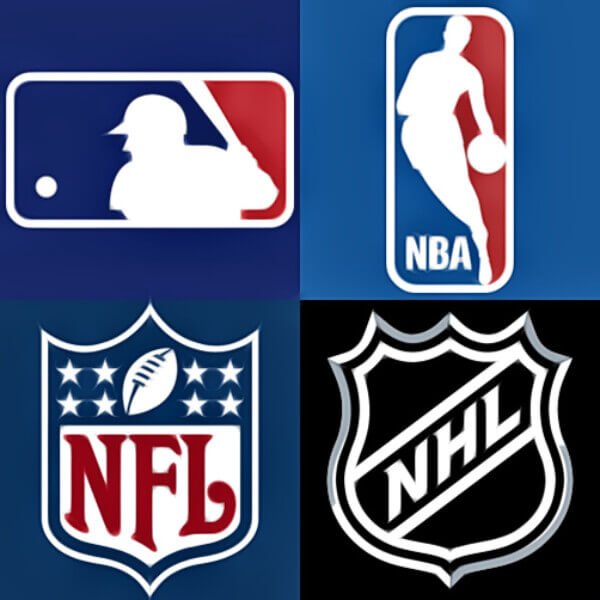 The Big Four. The title sounds intimidating but this is just the umbrella term used for the four biggest professional sports in US and Canada. These renowned leagues are MLB, NBA, NFL, and NHL.
These leagues are the highest and wealthiest professional club competitions in their field. Additionally, these sports are played and enjoyed worldwide.
Major League Baseball
MLB is the oldest professional league out of the four major leagues in US and Canada as it was established in 1903. It was originally two separate leagues (National League and American League) until it was united as a single organization in 2000.
There are a total of 30 teams that play in it: 29 teams from US and 1 team from Canada. The teams play 162 games per season with only 5 teams per league advancing to a post-season tournament in the World Series.
World Series
This is an annual championship series that MLB has between National League (NL) and American League (AL) since 1903. The teams that successfully make it to the World Series compete in a best-of-seven playoff. The team who wins against the other is then awarded the Commissioner's Trophy.
National Basketball Association
NBA is the highest men's professional basketball league in North America since it was established in 1946. It is composed of 30 basketball teams: 29 teams from US and 1 team from Canada.
It has one of the most attended and watched games per year with an average of 17.7 million viewers worldwide. It ranks third among professional sports leagues in the world with an outstanding revenue of €6,27 million.
National Football League
NFL is the highest professional level of American football in the world. It was formed in 1920 and eventually completely merged with American Football League (AFL) in 1970. It is made up of 32 teams with 16 teams under National Football Conference (NFC) and 16 teams under American Football Conference (AFC).
It has a 17-week regular season usually held in September to December. Six teams from the two conferences advance to the playoffs where a single-elimination tournament is held. The two teams who remain will be the ones competing against each other at the Super Bowl.
It's the most popular league in the US with a high average attendance of 67,591.
Super Bowl
The Super Bowl is the annual championship game of NFL wherein the winner between the conferences are determined.
The first Super Bowl occurred after the merging of NFL and AFL.. It occurs on the first Sunday of February and has the most watched televised broadcast in American history.
Currently the teams that have the most Super Bowl championship titles, standing at 6 titles each, are New England Patriots and Pittsburgh Steelers.
National Hockey League
NHL is the premier professional ice hockey league in the world. This league is based in New York and has 31 teams: 24 in the US and 7 in Canada. It has a lot of professional hockey players from over 20 countries.
It's made up of two conferences, namely the: Eastern Conference and Western Conference. When NHL season begins, teams compete against each other until eight teams from the two conferences are left. These teams proceed to play in the annual Stanley Cup playoffs.
The Stanley Cup Playoffs
The Stanley Cup is the elimination tournament of NHL. It has four rounds of best-of-seven series wherein the league champion wins the Stanley Cup. It is known as the most important championship competition in ice hockey by the International Ice Hockey Federation (IIHF).
The Stanley Cup trophy that the champion wins at the end of playoffs is the oldest professional sports trophy in North America.
Originally, NHL had only six teams from 1942 to 1967 which were later dubbed as the "Original Six". These teams are the following:
Boston Bruins - Boston Bruins is NHL's third oldest team and is the overall oldest in the United States. The team has won six Stanley Cup championships.
Chicago Black Hawks - Chicago Blackhawks was named after its founder Major Frederic McLaughlin's old division in the military. The 333rd Machine Gun Battalion of the 86th Infantry Division was otherwise called the "Blackhawks division". The team has since won six Stanley Cup championships.
Detroit Red Wings - Detroit Red Wings is one of the most popular and successful franchises in NHL. It has won 11 Stanley Cup championships, ranking third overall.
Montreal Canadiens - Montreal Canadiens or otherwise known as the Habs, is the oldest and longest standing ice hockey franchise. It was founded in 1906 before NHL was founded. Additionally, it has won the most Stanley Cup Championships with their 24 trophies.
New York Rangers - The New York Rangers is the first American NHL team to win the Stanley Cup in 1926. Since then they had won four Stanley Cups in total.
Toronto Maple Leafs - The Toronto Maple Leafs is the second most valuable franchise in the NHL. It has an estimated value of $1.45 billion in 2018 according to Forbes. As of date, it has won 13 Stanley Cup Championships.
Minor League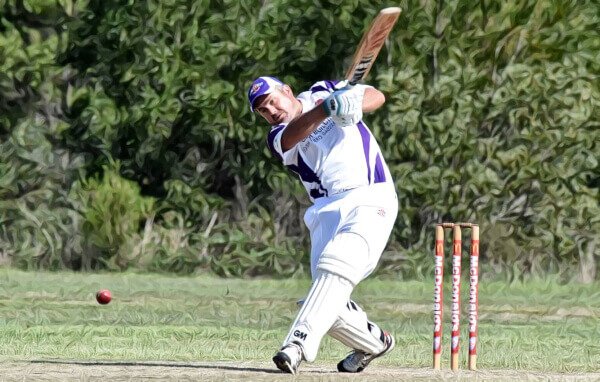 Minor League are professional sports leagues that have lesser media coverage, fanbase, and generally play in smaller venues. This concept was created based on the North American franchise system.
Sports that have minor leagues are Baseball, Basketball, American Football, Ice Hockey, Association Football or Soccer, and Auto-racing.
Importance of Sports Leagues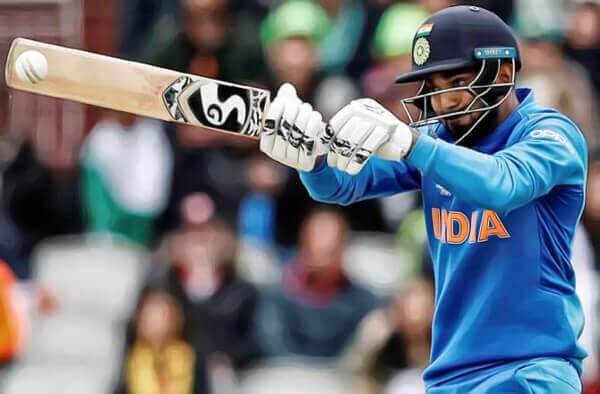 Sports Leagues is a necessary division system for athletes to fully enjoy their competitions. It brings a sense of order to the games and ups the competitiveness in each sport.
Sports fans are able to better keep track of their favorite sports because of these leagues.
CE vs CW Cricket Wicket
Two invaluable wickets that are definitely worth their price. A. CW Professional Cricket Match Wicket Set
Online Casino Slots
Learn more about how slots work and the different factors you should consider while playing. Find out what are t...