What is the World Cricket League?
What is the World Cricket League?
Find out what the World Cricket League is and kind of teams can compete in it. Learn how the competition works.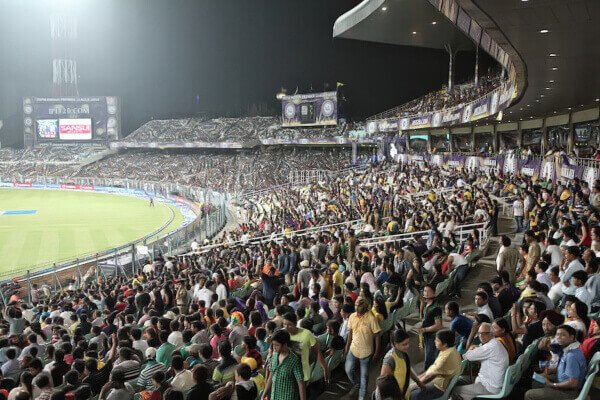 The World Cricket League (WCL) is a group of national teams who want to compete on an international level in a series of one-day cricket matches. The matches played are one-day international (ODI) cricket matches. This is one of the higher professional cricket leagues that you can find on sports betting sites to wager on.
World Cricket League is organized by the International Cricket Council (ICC). League members here do not have to reach Test status in order to participate in the tournaments.
Test Status
Test Status simply means that the team can compete in Test Matches. This is a form of cricket match that is considered to be the highest standard of the game. It's considered to be like this because the matches usually last up to five days.
Teams who have to go through a Test match would need high endurance and ability to compete in the following days.
World Cricket League is organized by the International Cricket Council (ICC). As long as they are an Associate member of ICC, they can compete to their hearts' content. Currently there are 93 teams participating in the league.
International Cricket Council
The ICC is the global organization of cricket since it was founded in 1909. It has 105 countries that are members in their organization. 12 of these are full members that play Test matches and 93 are associate members.
ICC organizes major international tournaments, sets and upholds professional standards of discipline in cricket, and appoints all the people who officiate cricket matches. It also takes precaution against corruption and match-fixing using its Anti-Corruption and Security Unit (ACSU).
Its widely known competition is the ICC Cricket World Cup. According to ICC, this is their flagship event in the international cricket calendar.
How the league works
This league enforces a promotion and relegation system between its divisions. It ensures the teams who would proceed to play in the ICC World Cup are only the best.
ICC Cricket World Cup
The ICC Cricket World Cup is an international championship of ODI cricket matches. It was first organized in 1975 and has since then been one of the most viewed sporting events.
The teams with Test status in the ICC receive automatic qualification for this competition. Other teams in ICC are qualified yet will have to compete in World Cricket League and in ICC World Cup Qualifier. Only these two competitions will determine if they are qualified for the tournament.
World Cricket League Divisions
Teams who want to play to be qualified for the World Cup are divided into five global divisions. There are seven tournaments played by six teams each in these divisions. At the end of each division, only two teams proceed to the next cycle of elimination.
Regional tournaments are held to act as a qualifier for the lowest division in WCL. These regional tournaments are administered by the five development regions of the ICC. These regions are the following: Europe, East Asia-Pacific, Africa, Americas, and Asia.
Keep in mind that only teams who have high standings at the end of each cycle will move forward to the qualifier tournament.
World Cup Qualifier
At the end of each cycle of World Cricket League, a World Cup Qualifier is held. This determines which teams proceed to the ICC Cricket World Cup.
Perseverance, skills, and good teamwork make a good combination. However with other teams who have the same formula to win, sometimes another dose of perseverance is needed. Quite possibly, a dash of luck is needed too. This is necessary when betting on these teams when they play.
Where to Bet?
If you are looking to wager once the World Cricket League starts, you can check out the reviews on the leading online sportsbooks in the industry that Betwala has.
SS vs DSC Cricket Gloves
Two similarly designed gloves but with totally different prices. A. DSC Intense Speed Cricket Wicket Keeping Gl...
Online Casino Slots
Learn more about how slots work and the different factors you should consider while playing. Find out what are t...
What is the Big Bash League?
Know what Big Bash League is and the format of the tournament. Find out the different teams that play in it and ...
BAS vs DSC Thigh Guard
Two thigh guards with different designs but similar priced. A. BAS Vampire Player Thigh Pad 2 Strap