What is the Big Bash League?
What is the Big Bash League?
Know what Big Bash League is and the format of the tournament. Find out the different teams that play in it and the famous players of the league.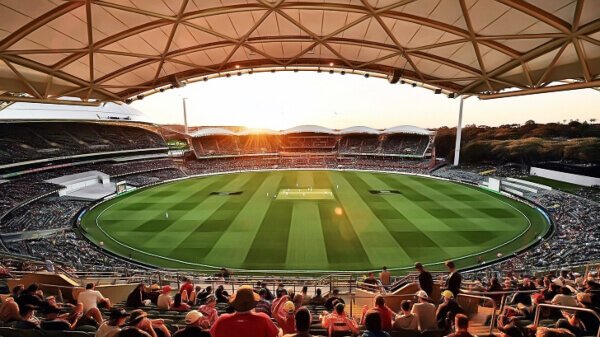 Big Bash League (BBL) is a professional Twenty20 Australian cricket league. It is one of the highest national professional sports league in the country. It was established in 2011 when it replaced KFC Twenty20 Big Bash competition. Compared to the previous league who only has six teams, BBL boasts eight teams. These teams represent a state capital city excluding Sydney and Melbourne that features two teams.
Big Bash League has been sponsored by KFC since its establishment. It also ranks ninth among the most attended sports leagues in the world with an average of 26, 528 people. In 2016 BBL season had broken a single match record attendance when a crowd of 80,883 watched. The game that broke this record was between Melbourne Renegades and Melbourne Stars.
BBL have a total of 14 broadcast partners in different countries. The countries and the network BBL is showed in are:
Australia - Fox Cricket, Network Ten, and Seven Network.
New Zealand - Sky Sport broadcasts BBL matches.
Pakistan - PTV Sports
India - Sony ESPN
Sri Lanka - Sony SIX
United Kingdom - BT Sport
United States - Willow, NBC Sports Gold, NBCSN
Canada - CBN and ATN Cricket Plus
South Africa - SuperSport
Papua New Guinea - NBC Papua New Guinea
South-East Asia - FOX Sports Asia
Central Asia - SPN Sports India
Africa - Kwese Sports
The West Indies - Sports Max, Flow Sports
Famous Players of Big Bash League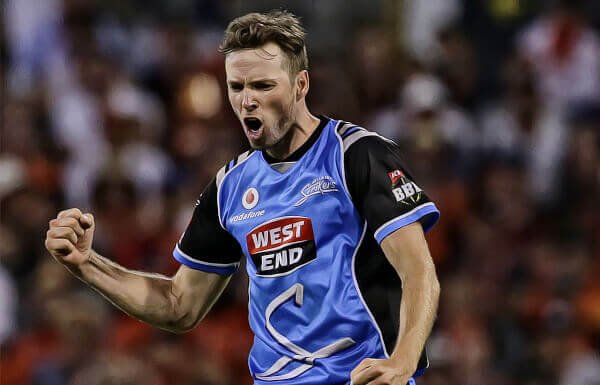 Big Bash League has produced many skilled players over the years. Some of their best who holds record breaking statistics are: Ben Laughlin, Michael Klinger, D'Arcy Short, and Chris Lynn.
Ben Laughlin
Ben Laughlin is the most successful bowler in BBL. He had played the most matches and is the leading wicket-taker of the league. He plays for the Adelaide Strikers and is the first player to achieve 50 wickets for the team.
Michael Klinger
Player for Strikers and Scorchers Michael Klinger scored the highest innings and runs in BBL with 71 and 1,947, respectively. He retired in 2019 because of his wife's cancer predicament.
D'Arcy Short
D'Arcy Short has been awarded the player of the BBL 2017-18 tournament when he scored 572 runs. He also has the highest BBL individual run score with 122 runs. He plays for Hobart Hurricane.
Chris Lynn
Chris Lynn has the second highest innings and runs scored in BBL history. He achieved 61 innings and 1,945 runs in his BBL career. He plays for Brisbane Heat. Additionally Lynn is the player who has the most sixes with his 163 score.
Teams in the Big Bash League

Teams have 18 players each in their contract. There are only 2 overseas players allowed for each of the teams. The teams that are part of the league are: Adelaide Strikers, Brisbane Heat, Hobart Hurricanes, Melbourne Renegades, Melbourne Stars, Perth Scorchers, Sydney Sixers, and Sydney Thunder.
Adelaide Strikers
The Strikers is a cricket team based in Adelaide, South Australia. They have the third highest win success percentage of 53.42%. They have played 75 matches in the league with 39 wins and 24 matches lost. They won in the seventh season of BBL.
Brisbane Heat
The Heat had won BBL season two and was qualified for CLT20 in that same year. Their home ground is Brisbane Cricket Ground which is a major sports stadium in Brisbane. It could occupy 42,000 people at any given time. This team has the third lowest totals in the league with 16.4 overs.
Hobart Hurricanes
Hobart Hurricanes is one of two teams in BBL that had not been able to win a title in the 8 seasons of the league. It has the highest total of 20 overs out of the leagues in season 2016 - 2017. Additionally, it has the highest successful run chases in four out of eight seasons.
Melbourne Renegades
Melbourne Renegades has the lowest totals of 12.4 overs in season 2014 - 2015.Their home ground is at Marvel Stadium that has 56,347 capacity. They won their first BBL title in Season 8 when they defeated Melbourne Stars at home ground.
Melbourne Stars
Melbourne Stars has the fourth highest success rate of winning with 52.53%. However the Stars has not yet won a BBL title. Their home ground is Melbourne Cricket Ground which is the largest cricket stadium in the world. It could sit 100,024 people at any given time.
Perth Scorchers
Perth Scorchers is the most successful team in the BBL with a high success rate of winning at 59.63%. They had won the BBL title three times and had been a back-to-back champion for two years in the third and fourth seasons. It had also qualified for five out of eight seasons of BBL Finals.
Scorchers had the lowest total in season 2 with a 15.2 overs. Additionally on its first season of BBL it has the highest successful run chases with a 2/192.
Sydney Sixers
Sydney Sixers immediately dominated the first season of BBL. Due to this win, they qualified and proceeded to win CLT20 championship in the same year. They have one of the lowest totals with only 13.4 overs in the eight season of BBL. Their home ground is Sydney Cricket Ground that could sit 48,601 people.
Sydney Thunder
Sydney Thunder won their first BBL championship title in the fifth season as well as the first Women's Big Bash League. Their home ground is Spotless Stadium that could sit approximately 24,000 people.
Tournament Format of the Big Bash League
The season is often held every December to February. Its first season had 28 group stage matches until they implemented 32 group stage matches in the years that followed. On its eight season it upgraded into 56 season matches before the finals so teams could play against other teams twice.
BBL uses the double round-robin tournament format for the league phase before teams proceed to the Knockout Finals. League Finals is held at the home ground of the highest-ranked team.
Prize Money in Big Bash League
Big Bash League has a higher prize money after the Champions League Twenty20. The prize will be divided like this:
$450,000 - Prize for Champion of the season
$260,000 - Prize for runner-up
$80,000 - Prize for each semi-finalist
$20,000 - Prize for the team that finishes fifth in the season
Where to Bet?
You do not need to look hard for the best online sports betting websites because Betwala has thorough reviews on them. Check them out to see which betting sites you can wager on.
What is a Casino VIP Bonus?
Find out what is a casino VIP bonus and why you need to take advantage of it. Know some of the best online casin...
Jaina vs Cosco Cricket Balls
Both made for tournament matches, both made of quality materials, both made to be used in tournaments and practi...
SG vs GM Cricket Bats
A short, comprehensive review of the two most known cricket equipment suppliers: Sanspareils Greenlands versus G...