What is the Bangladesh Premier League?
What is the Bangladesh Premier League?
Learn about the Bangladesh Premier League and the format of the tournament. Find out which teams compete for the trophy.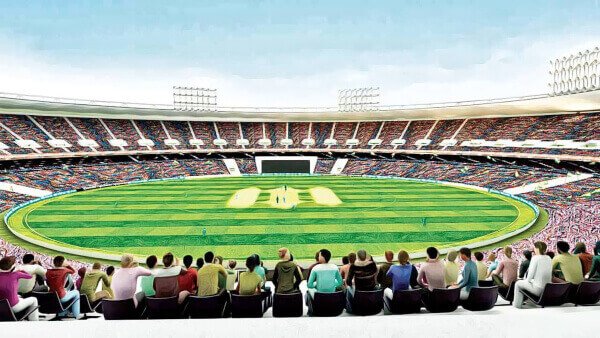 The Bangladesh Premier League (BPL) is one of the three professional cricket leagues in Bangladesh. It's under the Twenty20 professional format which is the highest form of cricket game. BPL is also the 16th most attended premier league among other sports leagues with 21,824 average attendance per year.
It was formed in 2011 by the Bangladesh Cricket Board and had its first season in February 2012. BPL was created after the last league, 2009/10 National Cricket League Twenty20, was closed.
Bangladesh Cricket Board
The Bangladesh Cricket Board (BCB) is the governing body of cricket in Bangladesh. It is operated by the government of Bangladesh. It is a full member of the International Cricket Council (ICC) on June 2000.
The BCB handles the operation and development of the Bangladesh cricket, chooses the players who will play for their national cricket team. BPL has seven franchises currently under it but it's planning to possibly expand into nine teams in the future.
Countries the Bangladesh Premier League is Broadcasted
As one of the most attended and watched leagues in the world, Bangladesh Premier League's matches is shown in other countries as well. These countries are the following:
Bangladesh
Caribbean Islands
United States
Canada
India
Middle East and North Africa
South Korea
Japan
China
Southeast Asia
Sub-Saharan Africa
Pakistan
United Kingdom
Russia
Online
Teams in Bangladesh Premier League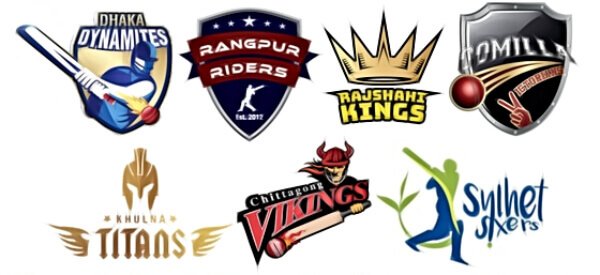 The BPL has seven franchises under it which represents the different divisions and cities in the country. In future seasons the league Governing Council is planning to expand into nine franchises. The two which is planning to be added are the Barisal franchise and Noakhali franchise.
Currently, the seven teams playing under BPL are: Chittagong Vikings, Comilla Victorians, Dhaka Dynamites, Khulna Titans, Rajshahi Kings, Rangpur Riders, and Sylhet Sixers.
Chittagong Vikings
The Chittagong Vikings is one of the original franchises playing under BPL. They were originally named Chittagong Kings until their name was changed into what it is today because of a change of ownership. They are now owned by DBL Sports Limited.
Chittagong Vikings has one of the largest victories by number of runs when they won 194 with a 119 margin against Sylhet Royals in 2013. It also has one of the smallest victories with a 1 run margin against Sylhet Super Stars in 2015,
Additionally they have the third lowest success of winning percentage among the leagues with its 41.67%. This is because they have played 72 matches where they won 31 games and lost 41. Their home ground is Zohur Ahmed Chowdhury Stadium in Chittagong which could seat approximately 22,000 people.
Comilla Victorians
The Comilla Victorians is one of the most successful franchises among the leagues in BPL. Despite the team only being founded in 2015, they already won two championships in 2015 and 2019. Their success rate of winning is the highest among others with its 63.46%.
The team is owned by Nafisa Kamal who is the daughter of Bangladesh's planning minister Mustafa Kamal. Comilla Victorians has no home ground as of now. They also have the second highest total overalls with 237/5 when it won against Khulna Titans in 2019.
Dhaka Dynamites
The Dhaka Dynamites which was previously known as Dhaka Gladiators in the first few seasons of BPL. They won 2 championships before they were rebranded into Dhaka Dynamites due to a change of ownership. They won another championship in 2016 under its current name. BEXIMCO Group currently owns the team.
They have the second highest success of winning percentage with 60.75%. This is because they have played 79 matches where they won 48 and lost 31 matches. They also have the third highest total overall when it won 217/4 against Rangpur Riders in 2013.
Khulna Titans
Khulna Titans is a franchise which was established in replacement of the previous team in BPL which was the Khulna Royal Bengals. They were established in 2016 by Gemcon Sports. They have the fifth highest total overall with 213/5 against Rajshahi Kings in 2017.
Rajshahi Kings
Rajshahi Kings is one of the original teams in BPL. It is owned by Mango Entertainment Limited. They have not won a BPL championship out of 6 seasons. The have a success rate of winning of 47.62%. Additionally, they had played over 63 matches where they won 30 and lost 33.
Rangpur Riders
Rangpur Riders has won 1 BPL championship out of 6 seasons. They are also known as the Riders of Hope. They are one of the original teams to play in the league and is now owned by Bashundhara Group. They have most of their home games at Sher-e Bangla National Cricket Stadium.
They won the championship in 2017 and has an average success rate of winning of 53.85%. They have played 65 matches and won 35 matches and loss 30 matches. The Riders has the highest total overall with 239/4 against Chittagong Vikings in 2019.
Sylhet Sixers
The Sylhet Sixers is a professional cricket team that debut as the Sixers in 2017. They were previously known as Sylhet Royals. They were previously suspended in 2016 until they came back in 2017. They also have the lowest success rate of winning with its 40.35%. This is because they played 57 matches where they won 23 and lost 34 matches.
Tournament Format of Bangladesh Premier League
The tournament's format is a round-robin format in the league season. The top four teams who will win in this regular season will advance to the playoffs. It is a single-elimination game and two qualifier games. The teams who will win the qualifier games will compete in the BPL Championship game.
Where to Bet?
If you want to bet on the Bangladesh Premier League or other cricket leagues, you can check out the reviews of best sports betting sites in the industry that Betwala has.
Online Casino Table Games
Learn how different table games you can find in online casinos work. Find out how you can play them and where yo...
Sixer vs CW Cricket Wicket
Both can be used for bowling practice, but the other can be used with a leather ball. A. Sixer Plastic Cricket ...