Cosco vs Kookaburra Cricket Ball
Two cricket red balls for Test matches. Find out which of the two is capable of numerous overs.
A. Cosco TEST Cricket Leather Ball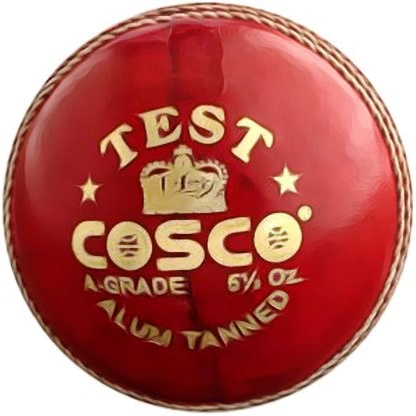 Price
The cricket ball is sold at an affordable price of ₹610. It is only used in practice matches which is why the price is cheaper. This ball is made of materials that are not high-quality. The usability of this ball doesn't last for a long time and can only be used for 50 overs.
Weight
The ball weighs approximately 159g. It has a cricket ball's average weight which makes it easy to bowl. Fast-bowlers can effortlessly make their signature deliveries with the use of this ball since the ball is very light.
Measurement
The ball's circumference is 227mm. You can easily hold it and bowl it in a high-speed. However, given with its weight, you have to add force when bowling in order to hit the stumps and dismiss the batsman from the opposing team.
Material
Inside the ball, the core has a wooden cork wrapped in wool. It gives the ball a perfect bounce when bowled. The leather used to make this ball is not high-quality but it is alum tanned. This makes the ball resistant to wear and tear. The ball's leather is sewn with a nylon string that keeps it in its perfect shape.
Purpose
The ball is designed for practice matches. You can also use it in casual games played in school or in the neighbourhood. Tournaments don't use this ball because it easily gets worn out. It can also be badly damaged once the stitching comes off.

B. Kookaburra Cricket Ball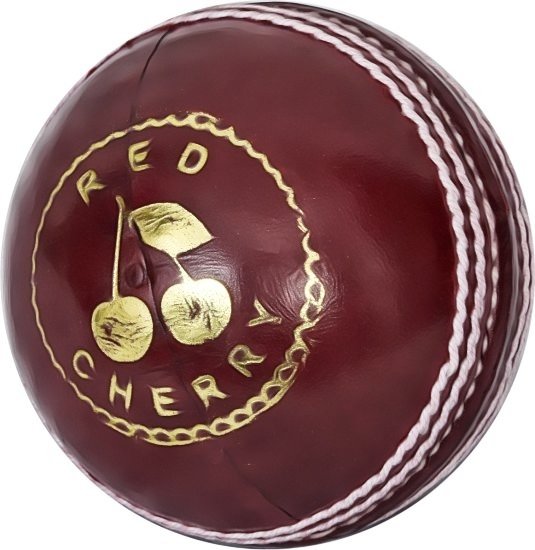 Price
The Kookaburra Leather Cricket Ball is sold at ₹ 499. It may have an inexpensive price but it is made of the best materials. This cricket ball is used in club cricket matches.
Weight
The ball has a weight of 156g. It is very light and suitable for fast bowling and spin bowling. The advantage of the ball's weight is that you can throw it at a high speed.
Measurement
The ball's circumference is 225mm. As mentioned, it is very light and enhances an effortless grip. This makes it perfect for pacers and spinners when they make their outstanding deliveries in the pitch. Spinners can easily add spin when they bowl and it can guarantee them a wicket.
Material
Like other cricket balls, it has a moulded cork in its centre. It is wrapped in a four-piece high-quality alum tanned leather, stitched with nylon. The leather is resistant to scraping so it can be used in numerous overs. You can observe its perfect shape and bounce once you have this ball on your hands.
Purpose
As mentioned, the Kookaburra Cricket Ball is used in club cricket matches and semi-professional matches. It can also be used for practice and casual games. Even though you're playing with your friends, you can have an actual cricket experience.

C. Overall Comparison
The Kookaburra cricket ball wins this one because it is capable of numerous overs. It is also resistant to damages resulted from the match. The price is also valuable for your budget and it lasts for a long time.