Jaina vs Raisco Cricket Ball Review
Two official cricket balls used in the professional scene.
A. Jaina Cricket Ball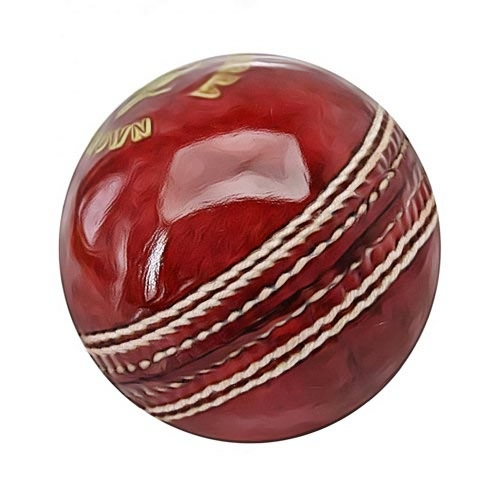 Cost
Unlike most cricket balls, the Jaina cricket balls are only sold in sets of two (which cost ₹ 3,400) or twelve (which cost ₹ 31,199). It would be better to buy these balls in sets because a single one could cost as much as ₹ 2,000.
You may be asking yourself, 'Why does this cricket ball cost so much'? This is because this specific cricket ball is used in official, professional Test matches and in 'the nets'.
Since the ball is meant for use in the professional scene of cricket, it demands to be made from only the highest quality materials available. They should be because they are needed to last for 20 overs and take an excessive amount of beating.
Weight
The ball weighs about 158.70 grams, the average weight for a cricket ball. One upside to this is that since it is around the accepted and average weight for a cricket ball, doubts about fair play regarding the ball itself is quashed.
Measurement
The ball has a circumference of 226 mm, which, similar to its weight, is accepted under regulations. And, similarly, the ball also ensures fair play.
As per a players' perspective, they may find gripping the ball a tad easier. Paired with its light weight and 'small' size, it favours players that can 'bowl very fast' or 'make the ball spin'.
Material
The cricket ball is made using the highest quality leather available for a cricket ball. The leather helps the ball retain its shape and smooth surface. This is especially useful when the ball is used over prolonged periods of play. Nevertheless, a cricket ball should not exceed its life span of 20 overs. For casual games, however, this may be ignored.
The ball has a core made from high-quality Portuguese cork. It is then wrapped in pure wool which gives the ball some bounce. Since the wool is also packed very compactly, this helps the shape-retaining feature of the ball.
Purpose
The cricket ball is meant to be used in professional Test matches. The ball can also be used in games other than official ones. Since there is no rules stating that balls must only be used for its intended purpose, then using the ball in casual matches is perfectly fine.

B. Raisco Cricket Ball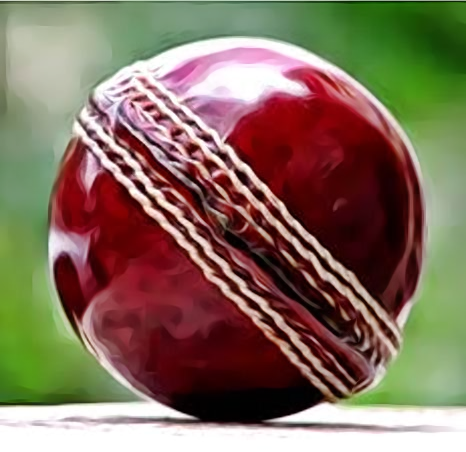 Cost
Unlike the Jaina cricket balls, the Raisco variants of cricket balls are sold individually at ₹ 999. Just because it's cheaper doesn't mean that it's made from lesser materials. In fact, the ball is made for use in the limited-overs format of official, professional cricket.
It's cheaper since balls used in this format are immediately replaced when noticeable damage has been done to it. This is to ensure that the ball won't give players an advantage or disadvantage.
Weight
The Raisco cricket ball weighs 157.34 g. This is within the acceptable weight for a cricket ball. It is lighter than most cricket balls, making it perfect for spin bowlers and fast-paced bowlers.
Measurement
The ball's circumference measures about 224 mm, the smallest allowed for a cricket ball. Its smaller-than-usual size means that the ball can be gripped a lot easier compared to most cricket balls. Combined with its light-weight, the ball can easily achieve speeds in excess of 100 km/h.
It's safe to say that the ball favours fast-paced and spin bowlers.
Material
The ball has a wooden cork as its core. Combined with it being wound compactly with wool, it gives the ball surprisingly a bit more bounce than other cricket balls. This can be attributed to its small size and light-weight. The leather wrapping also helps the ball retain its shape, and makes the surface somewhat resistant to scratches.
Purpose
As mentioned, the Raisco cricket ball is made for use in the limited-overs format of cricket. This means that these balls aren't meant to be used for extended periods of time and should also be replaced immediately.

C. Overall Comparison
If lifespan is the basis for selection, then the Jaina cricket ball is the wiser choice. If budget is the main concern, then the Raisco cricket ball is the best option. Both balls are within professional standards, so it really comes down to the above factors.