Raisco vs Cosco Cricket Balls
One official ball used in limited-overs games, one used in practice matches.
A. Raisco RB01 Leather Match Four Piece Cricket Ball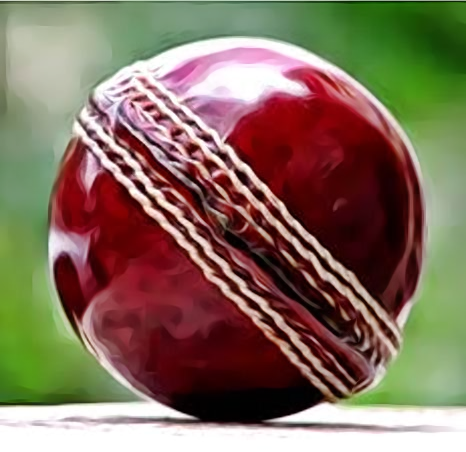 Cost
The Raisco RB01 Leather Match Four Piece Cricket Ball costs ₹ 999. It has a high price mainly because it is used in limited-overs matches, meaning that for its single use it lasts longer than other cricket balls. It is also expensive for a cricket ball because of the materials used in making it.
Weight
The cricket ball weighs 157.34g, which is surprisingly light. Its lighter weight also means it is perfect for pace bowling. In the hands of a professional fast bowler, the ball can exceed 120kph. Even for a medium pace bowler who doesn't bowl that fast, the ball will still travel faster than intended.
Measurement
The ball has a circumference of about 224mm, the bare minimum allowed for a cricket ball. The small size, when added to its light weight, emphasizes its use for fast pace bowling. The size also allows spin bowlers to take advantage since it is much easier to hold in the hand.
Material
The ball is made of a wooden cork, giving it the right amount of bounce for a cricket ball. It is covered in high quality leather giving it just the right amount of grip while making it highly resistant to wear-and-tear given that it is not used in match-after-match.
Purpose
The cricket ball is mainly used in the limited-overs format of the game, making it longer-lasting for a single match.
Cons
There really isn't a downside to this ball apart maybe from the high price (but given the materials used, it seems just about right.) One downside that could be counted against this ball is that it isn't readily available be it in stores or online since it is very popular. Then again, it could be counted as a positive since it reflects the balls' popularity.
B. Cosco TEST Cricket Leather Ball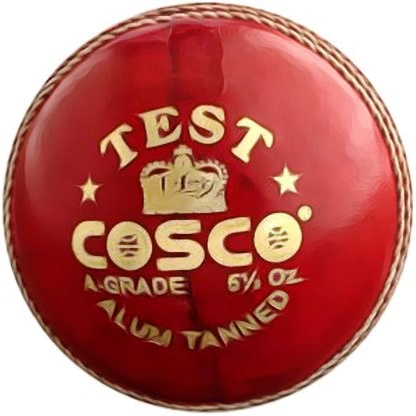 Cost
The Cosco TEST Cricket Leather ball costs ₹610. It is cheaper than most balls because of the materials used and also because it is mainly used for practice matches. This means that the ball doesn't last long when used extensively and that once has been worn out, it should be replaced. However, it can be pushed to last for approximately 50 overs.
Weight
The ball weighs around 159g, an average weight for a cricket ball. It is easy to keep under control when thrown because of its surprisingly light weight; it can also be thrown at fast speeds.
Measurement
The ball has a circumference of 227mm which is also an average size for a cricket ball. Its size allows it to be held fairly easily. Because of its size, it may not be suitable for spin bowlers since it may be a bit more difficult to put spin. It is more suited for fast-paced bowling since it is also light.
Material
The balls has a wooden cork wrapped in high quality wool giving it a firmer feel than other balls; it also gives the ball a bit more bounce. The leather used to cover the ball is not that high quality, but you won't notice it when using the ball. It is also alum tanned, giving the leather more strength and resistance to wear. The leather is machine sewn with a nylon string giving the ball a bit more extra grip.
Purpose
As mentioned, the ball is mostly used for practice games but can also be used in casual games. It is not advisable to use it in tournaments, professional or not, since the ball has a tendency to lose its stitching when used extensively.
C. Overall Comparison
The Raisco cricket ball is the better choice between the two since it is suited and recommended for professional games. If the price doesn't bother you, and if you want the authentic cricket tournament experience even when playing a casual game, then this is clearly the right choice.
However, if the price is too high, then you can always get the Cosco cricket ball, but just be sure to take extra care since it is not designed as well as the Raisco ball.