Raisco vs DM Cricket Balls
One for club matches and 50 overs, one for club games designed for 20 overs.
A. Raisco Cricket Ball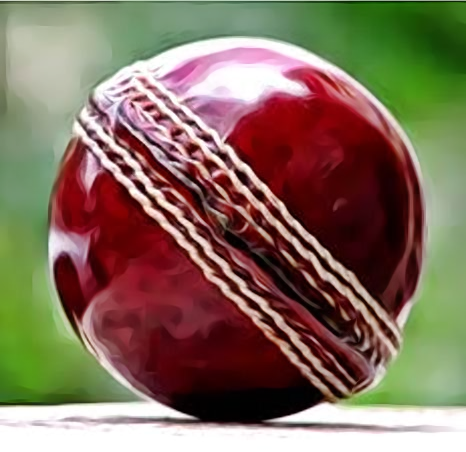 Cost
A single Raisco RB01 Leather Match Four Piece Cricket Ball costs ₹ 999. It costs a lot more than other brands because this particular cricket ball is used in professional games. Authenticity isn't a problem when using this ball in-game.
Weight
This cricket ball weighs 157.34g. The weight of the ball makes it easier to throw and handle, especially for fast-paced bowlers. It also means that the ball can perform better mid-throw: it goes where you want it to.
Measurement
The ball's circumference is 224mm, the minimum allowed for a cricket ball. This makes gripping the ball easy, and therefore, throwing easier than most balls. The smaller size also means that it could be easier for a bowler to hit the wickets.
It also gives the ball an aerodynamic advantage, being small and lightweight.
Material
The ball has a wooden cork centre, giving it the right amount of bounce a cricket ball should have. It is made of four match pieces with high-grade leather, giving it excellent grip even with sweaty hands. The nylon used to stitch the pieces together are also of high quality, adding to the ball's grip factor.
Purpose
The cricket ball is created for professional play, specifically for a 50-over game. However, the ball can also be used for practice matches, non- and semi-professional games, and casual games; it gives an authentic feel to the game.
Cons
The only downside to this ball is that it is not always available because it always runs out of stock so quickly (or that can also be a good thing since it reflects the ball's popularity).
B. DM League Pure Cork Leather Ball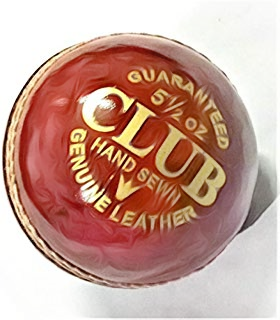 Cost
The DM League Pure Cork Leather Ball costs ₹599. Its price is lower because it is mostly used for semi-professional games such as the U19 tournaments, practice matches, and casual games played in streets and in the fields.
Weight
The cricket ball weighs approximately 160g. Despite the cheap price, the weight is around the correct amount to how much a cricket ball should weigh. This means that it is fairly easy to bowl with and hit.
Measurement
The ball has a circumference of 225mm, making it easy to grip and bowl with. The ball's small size also makes it a bit easier for bowlers to hit the stumps and lets them apply spin much easier.
Material
The ball is made of Grade B leather. It's not the highest quality there is for a cricket ball but since the ball is mainly used in non- and semi-professional games, there is little to no need for materials of the highest quality. Nevertheless, the leather is resistant to wear so long as it is not used for too many times.
Purpose
As mentioned, these balls are used mostly for semi-professional games but may also be used in casual games and practice games.
Cons
The materials mainly used in making this cricket ball is mid-standard, meaning that in order to make the ball last, extra care needs to be given.
C. Overall Comparison
The Raisco cricket ball is, hands down, the cricket ball that you should get between the two. Besides from it being a high-quality ball, it is used also in professional games. So if you want to have that authentic cricket tournament experience, it is highly suggested that you buy this. It is also definitely worth the price.