GM vs Bowler Cricket Trousers
These cricket trousers offer almost the same feature but vary in price and design.
A. GM 7130 Cricket Trouser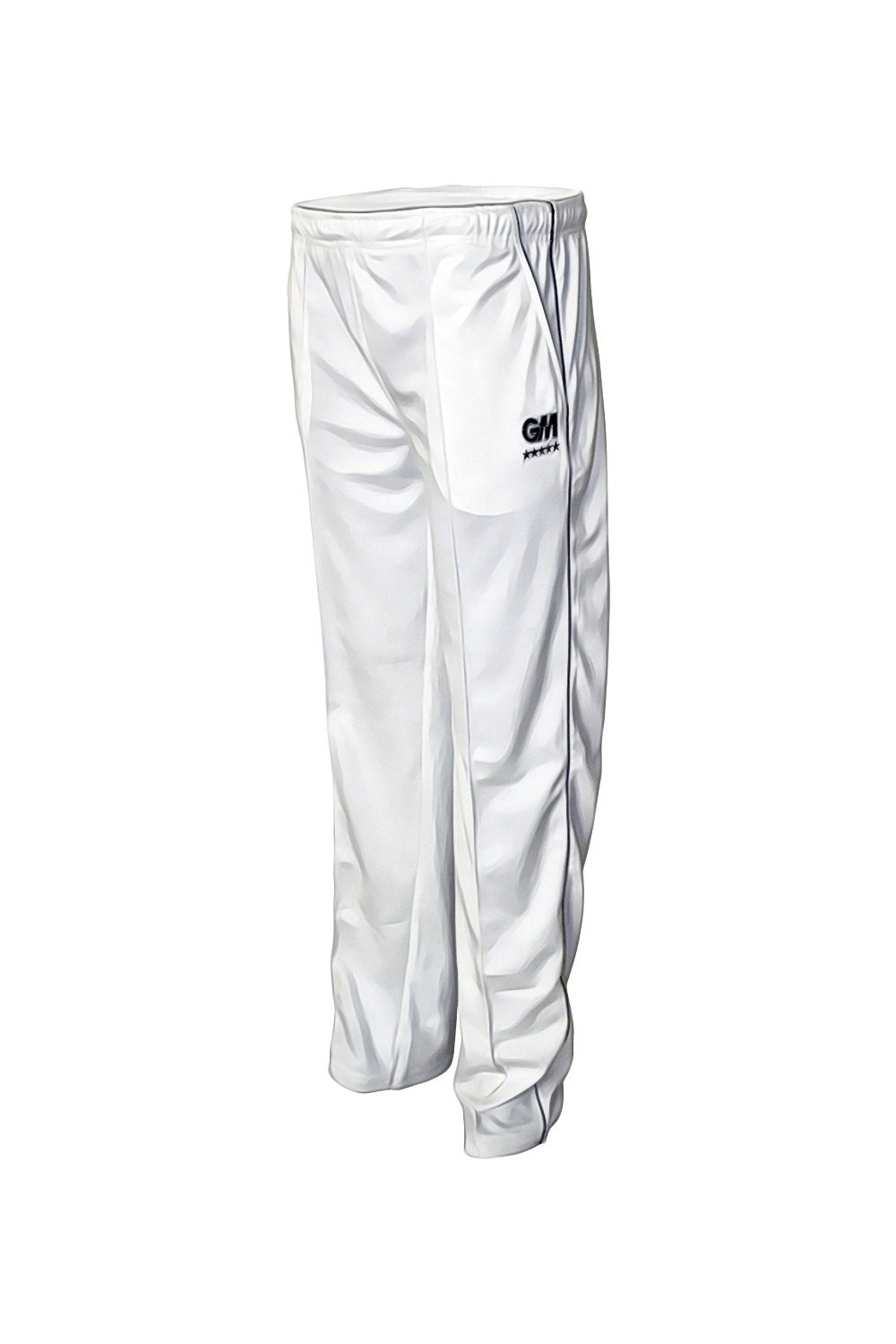 Price
This product costs ₹ 929.00. It is not that costly, but it is definitely valuable for your budget. It offers comfort and long-lasting usability. The amount of comfort that these trousers give is the same as other trousers by GM.
Materials
The entire trouser is made of 100% polyester. The fabric is diagonally knitted which prevents it from easily getting wear and tear after being used in a few cricket matches. It only comes in a simple and neat design where the left leg shows GM's logo and five stars. The sides also have a navy trim to give a little style. The bonus feature of this trouser is the side hand pockets that can be useful to the wearer.
Comfort
GM's cricket clothing is known for having a built-in drimaxx technology. The yarn in this trouser provides quick-drying management. It keeps the garment and your skin dry when playing during an extended period of time. For breathability, the back yoke of the trousers has a mesh insert. The lower back also has mesh panels for cooling and comfort.
The GM cricket trouser comes in different sizes that you can choose from. It also comes with an adjustable drawcord for more to tighten the waistband of the trouser. During the match, the wearer can move comfortably because this product is perfectly lightweight.
Functionality
The GM cricket trouser is designed for professional and club cricket matches. This item doesn't restrict you to use it in practice matches. You can also use it on other occasions if you like.
B. BOWLERS India Test Match Trouser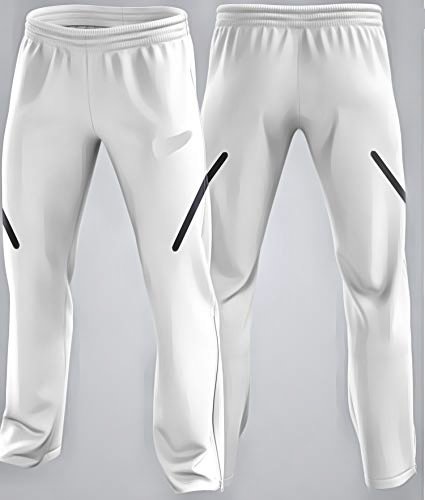 Price
The Bowlers cricket trouser is worth ₹ 1,999.00. It may be a little expensive price for a cricket trouser but it has features that offer comfort to the wearer during play.
Materials
This product is made of dri-fit polyester fabric. It means that this product immediately evaporates sweat when playing in hot weather. This keeps the player comfortable and dry as he sweats during the match. The wetness of the fabric may compromise the player's performance so Bowlers manufactured this product with this type of material for sweat-wicking.
It comes with a stylish design and bright colour. However, with the fabric's brightness, it might be an eyesore to some spectators, especially during matches played on a sunny day.
Comfort
As mentioned, the number one aim of this product is sweat absorption. When playing in an extended period of time, you will not have a wet feeling at the lower part of your body due to sweat. Hence, the dri-fit fabric will do the job and you can keep going with your game.
Functionality
The product's name states the obvious. This trouser is designed for Test cricket. With the materials that this item is made of, you can guarantee that you can use it in the longest format of cricket. Aside from Test cricket, you can also use it in practice matches and other formats of the sport.
C. Overall Comparison
The competition between GM and Bowlers cricket trousers is the price. Yes, they come in great design and materials to provide style and comfort. However, the conflict will be on choosing between the two. If you want to be practical, then choose GM. Otherwise, you can choose Bowlers cricket trousers for ensured durability.