GM vs Gray Nicolls Cricket Trousers
Two cricket trousers that share the same features but they differ in terms of cooling and sweat-absorption.
A. GM 7130 Cricket Trouser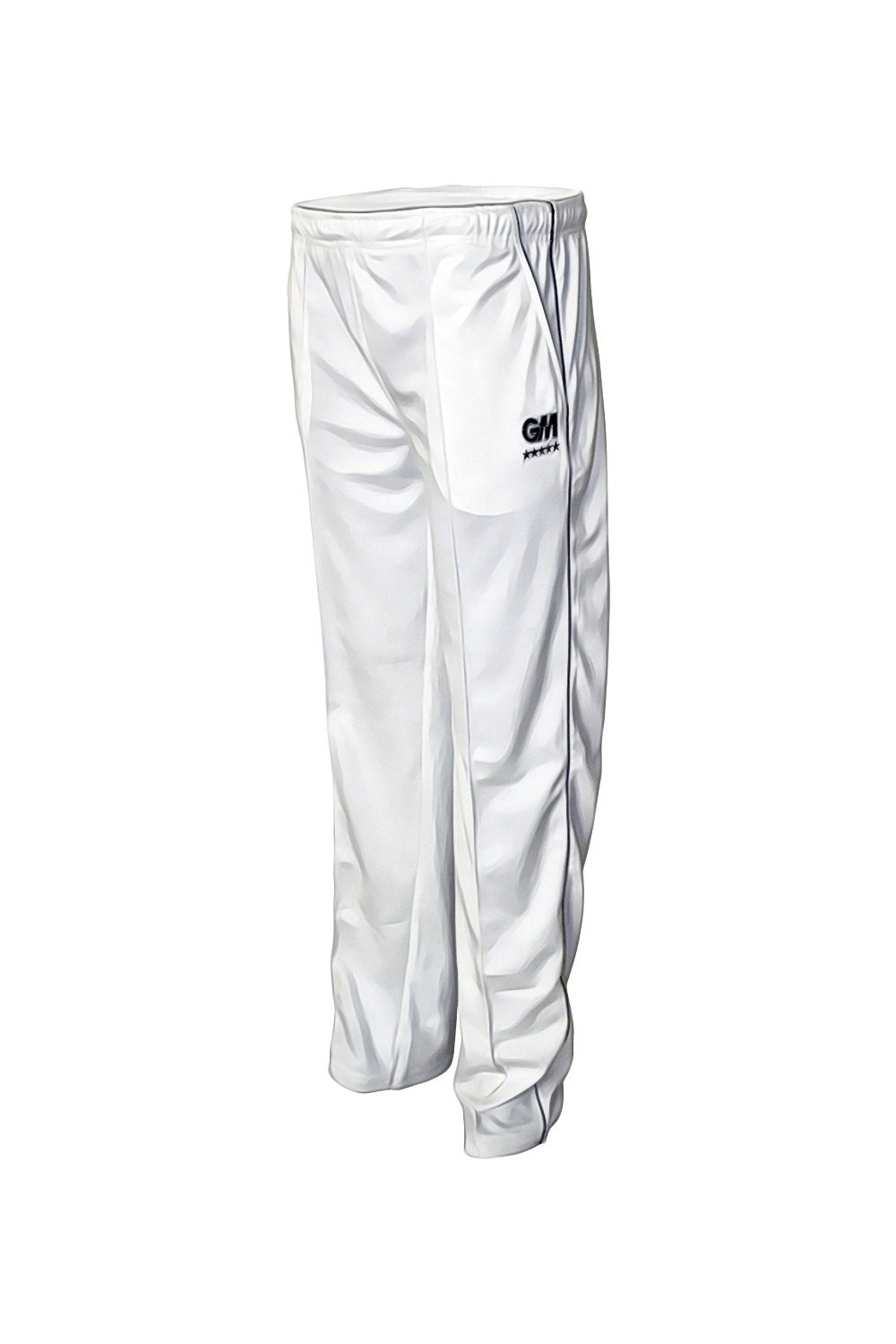 Price
The GM cricket trouser comes at an affordable price which is valuable for your budget. It only costs ₹ 929.00. This product is one of the most used trousers from GM. It provides a perfect combination of quality, style and comfort to the wearer
Materials
The trouser is made of durable materials to ensure that you can use it in more than ten cricket matches. The fabric used entirely to create this trouser is polyester. It is diagonally knitted to maintain the fabric in good form and prevents it from easily having wear and tear. You can move comfortably during the match because it comes in an excellent fit and it is also stretchable.
The trouser is also lightweight since it only used a few materials to make this piece of cricket clothing. It comes in minimalist design where it only shows the brand logo with five stars. It has navy trim on both sides to add a little style to the trousers. You can keep small items on the side hand pockets provided.
Comfort
A built-in drimaxx technology is in the yarn which provides quick-drying technology. This keeps the garment dry so it doesn't stick to your skin and compromise your movements during the match. The trouser's back yoke has a mesh insert to keep the air flow. The cooling is also given by the mesh panels on the lower back.
You can choose from the different sizes that GM offers for this trouser. A drawcord is also provided to fit your waist. You have to tie it tightly so that it will not come off while playing in an extended period of time.
Functionality
This product is designed for junior and professional cricketers. It is used in both domestic and international cricket matches. You are also free to use it for training sessions and other occasions.

B. Gray Nicolls Velocity Cricket Trouser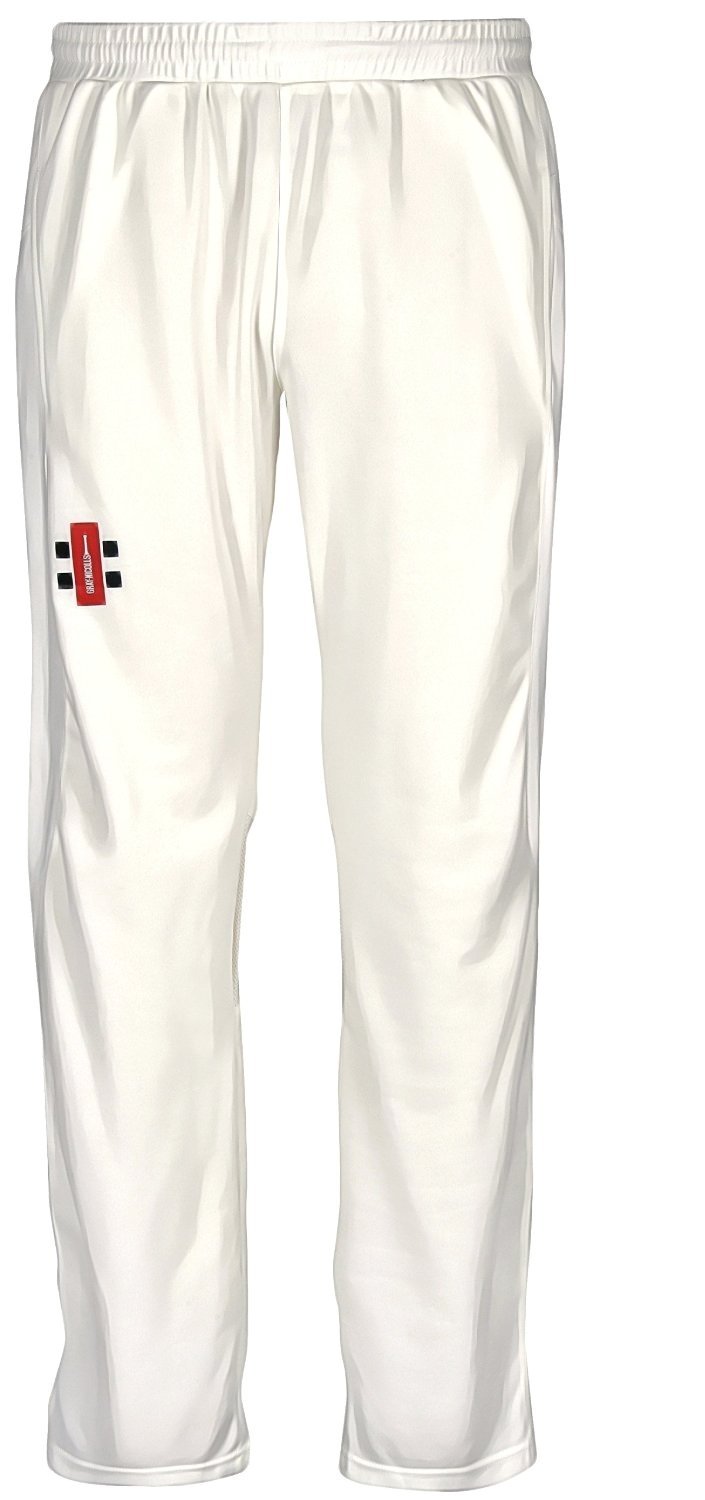 Price
This cricket trouser is relatively cheap. It only costs ₹ 850.00. This piece of cricket clothing is designed to provide ventilation to the wearer, enhanced by the materials that this product is made of.
Materials
The Gray Nicolls cricket trouser is made of good quality polyester. The fabric gives you a soft feeling while wearing it. It provides a good fit since the material is stretchable. This enables you to move freely during the game. Aside from the materials, there are also two features that make this product convenient. One, it has a drawcord that you can tighten to fit your waist. Two, it has side pockets to keep minimal accessories.
Comfort
Your body will not overheat when playing under the sun because the trouser provides ventilation. The ventilation zones provided in the product regulates the temperature of your thighs and legs. However, perspiration is not fully absorbed by the fabric so you can feel drenched before the sweat dries up.
Functionality
This product is designed for any player and for different formats of cricket. You can wear it for any cricketing league and tournaments. It also doesn't restrict you to use it at any time of day when the practice or match is held.
C. Overall Comparison
The two products have the same features which include the drawcord and the side pockets. However, the materials that they're made of give comfort in different ways. GM trouser is more on drying but is also provides cooling because of the mesh material.
The Gray Nicolls trouser provides cooling. It may cause a little hassle due to lack of sweat-absorption. This concludes GM as the best choice because it provides sweat absorption and cooling at the same time.