Nivia vs Bowlers Cricket Clothing
Two cricket trousers made of good quality materials and provide non-stop comfort.
A. Nivia Lords Cricket Pant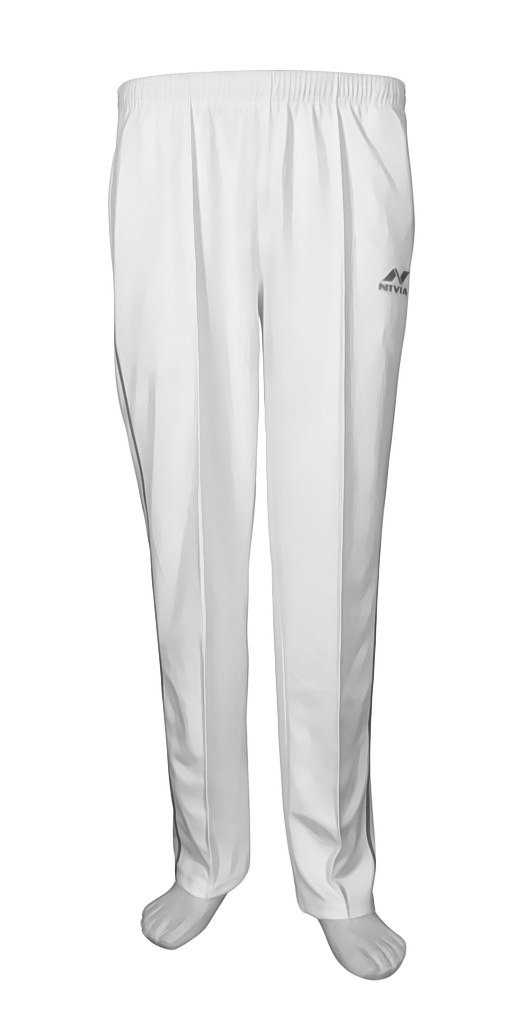 Price
This cricket trouser has a price that ranges from ₹ 615.00 to ₹ 745.00. For a cricket trouser, this may be a cheap price but this product has features that will guarantee you a comfortable play during the match.
Materials
The Nivia cricket trouser is primarily made from micro-polyester material and synthetic cloth. It is diagonally knitted to make it durable and in perfect shape. It is material-wise product because it is perfectly light and smooth to the wearer. It comes in minimalist design but gives style to the player. The sides have navy strips and the leftmost portion of the trouser has the brand logo.
Comfort
Given the materials that this product has, the fabric keeps you dry in the entire duration of the match. It also gives you a light and fresh feeling even after playing for a long time. The trouser is also slim fit where your pelvic region will feel absolute comfort. It is also elastic which is why this product is definitely flexible and suitable for various cricketing activities.
Functionality
This trouser is designed for first-class cricket matches. You can also use it in semi-professional matches. Any player can wear this product, whether you're a bowler or a batsman. The most important part that this product offers is the extended comfort, especially you're playing for a long time.
B. BOWLERS India Test Match Trouser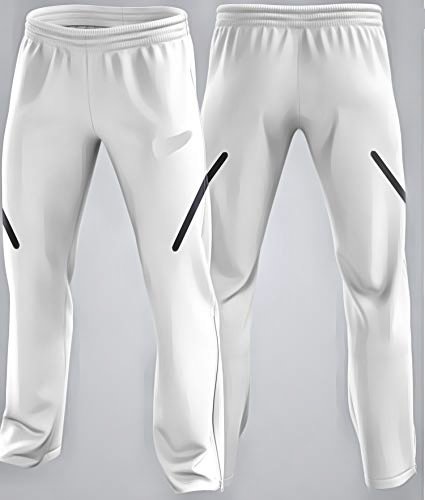 Price
The Bowlers India Test Match Trouser costs ₹ 1,999.00. It is definitely valuable for your budget because this product is made of high-quality materials that ensure your comfort and helps you perform well in the match.
Materials
As mentioned, the trouser is made of high-quality materials such as dri-fit polyester fabric. This type of material is for sweat absorption. It immediately absorbs sweat and keeps the wearer dry. The sweat-wicking feature of this clothing ensures the player's comfort so that his sweat will not compromise his performance.
The design of the trouser is stylish and comes in a bright colour. However, the brightness may be blinding when the player is in the field during a match played on a hot sunny day.
Comfort
Sweat absorption is the number one feature offered by this product. The trouser's fabric prevents you to have a wet feeling especially when the match is played in an extended period of time. Since this product is made of flexible material, you can move freely and confidently.
Functionality
The trouser lasts for a long time so you can use in a lot of matches including the international level. It is mainly used in Test matches, which is the longest format of cricket. Despite it is designed for Test cricket, you can wear and use this product in other formats of the sport as well as any kind of match such as practice matches.
C. Overall Comparison
The difference between the two product is the kind of matches where they are used. The Nivia cricket trouser is used for first-class cricket like the County Championship. Bowlers cricket trouser is used in Test cricket and international cricket matches. It's your call on choosing which of the two you will buy, and what kind of match you will play.