Nivia vs GM Cricket Clothing
The two cricket clothing have enhanced drying technology because of the materials used
A. Nivia Lords Cricket Jersey Half Sleeves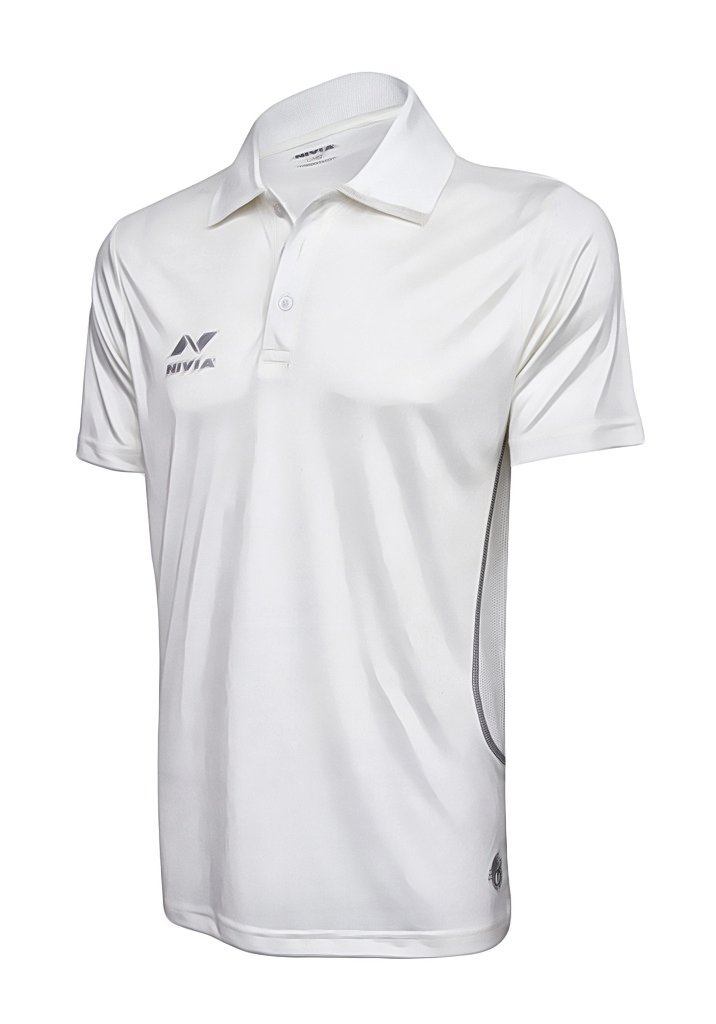 Price
This cricket jersey has a price that ranges from ₹ 550.00 to ₹ 610.00. It costs almost the same as other cricket clothing from Nivia. Aside from its affordable price, it guarantees superior comfort to any players.
Materials
The product is made of high-quality micro-polyester that provides quick-dry technology. This means that this jersey easily absorbs and dries sweat during the match. It keeps your body fresh and cool especially during an extended period of time. It is a hassle when you play with a jersey drenched in sweat which is why Nivia brings you this product for maximum comfort and convenience.
To add more style, the jersey comes with a perfectly knitted collar. The uniform's design looks neat. Nivia's logo is printed on the right side of the chest.
Comfort
The jersey is perfectly lightweight and fits your body. It comes in different sizes you can choose from. The comfort of this jersey is long-lasting because of its quick-dry technology. You can play in the match confidently. As you sweat, the moisture is absorbed and dried by the fabric in just a few seconds. The cooling and breathability offered by the jersey prevent your body from overheating, especially when you're playing in hot weather.
Functionality
Nivia cricket jersey is designed for first-class cricket matches. It is a very flexible cricket clothing because it can also be used in semi-professional and club games. Every player will definitely feel the superior comfort of this jersey from Nivia.

B. GM 7205 Cricket T-Shirt Half Sleeve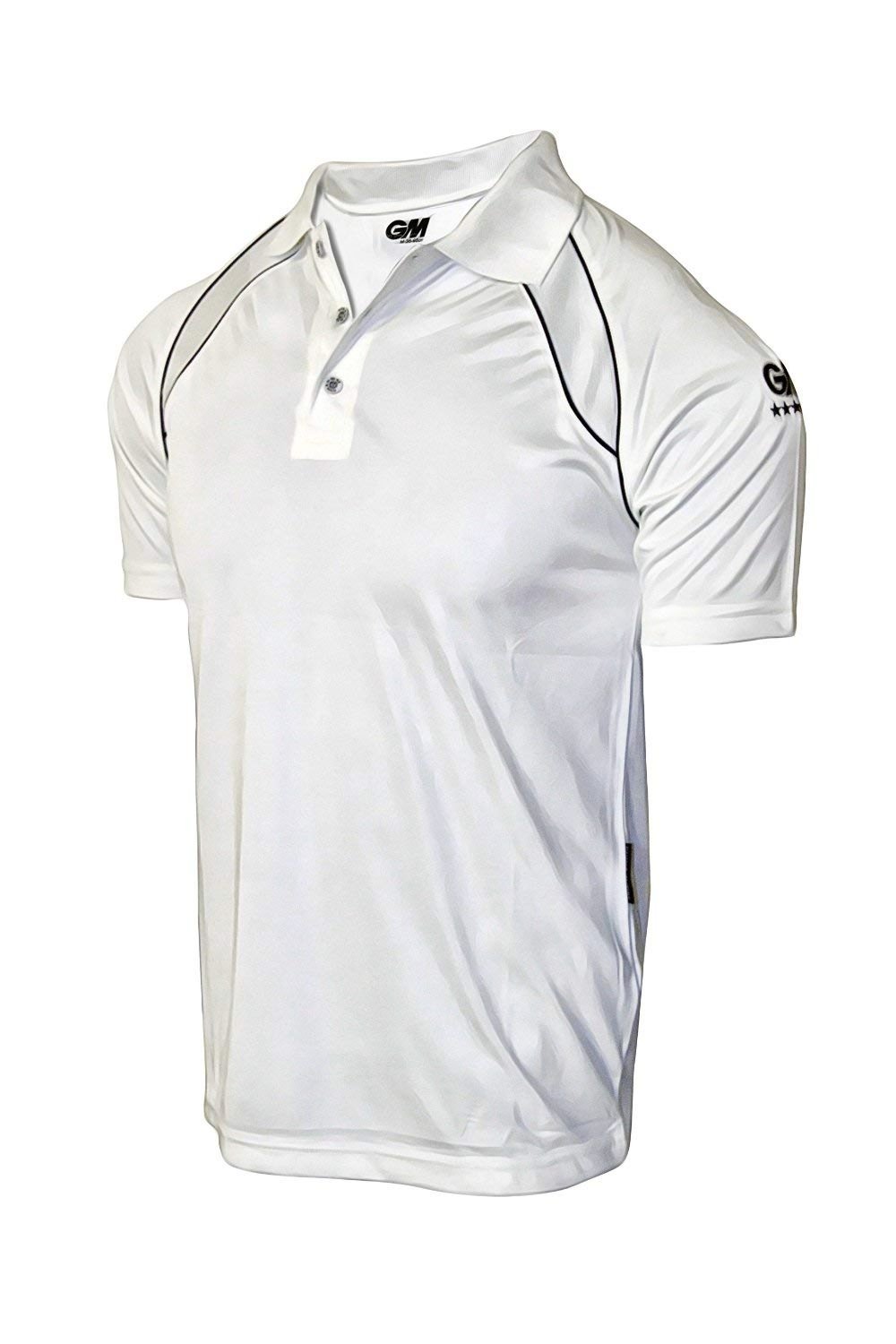 Price
The GM cricket t-shirt costs at around ₹ 749.00. It is a very affordable piece of clothing designed for cricket leagues.
Materials
The jersey is made of 100% polyester with a built-in drimaxx technology. The yarn within the clothing absorbs sweat and keeps the clothing dry. The design comes with navy trim and a well-designed collar. For optimum ventilation, mesh panels are provided in the jersey. It keeps your underarms and back cool in every movement.
Comfort
It also keeps you dry and comfortable for the entire time you're in the field. The jersey provides the perfect combination of comfort and quality. The material that this clothing is made of gives excellent stretch and fit.
Functionality
As mentioned, this cricket clothing is designed for cricket leagues. This offers you extensive use for different leagues, whether it is domestic or international. This cricket clothing can be washed either by machine or by hand.
C. Overall Comparison
The two cricket shirts have almost the same feature. They are also made of almost the same materials which have enhanced drying technology. Choosing between the two will give you a hard time. The preference comes down to you, just choose wisely.