Nivia vs Gray Nicolls Cricket Clothing
Two cricket trousers made of good quality materials to provide cooling and ventilation. The price is the only thing that differs between them.
A. Nivia Lords Cricket Pant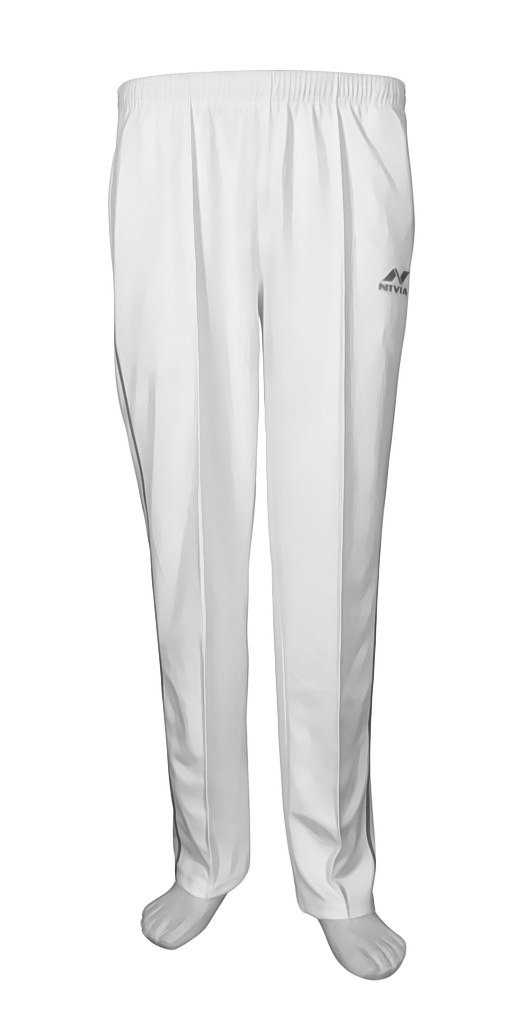 Price
This cricket trouser costs from ₹ 615.00 to ₹ 745.00. It sounds cheap but it is built with materials that provide ventilation to your thighs and legs, especially when you're playing during hot weather. It gives comfort to the wearer regardless of the type of match he's playing.
Materials
The entirety of this cricket trouser is made of micro-polyester and synthetic cloth that keeps you dry during play. The materials are diagonally knitted for durability. It also allows air flow to prevent your thighs and legs from having discomfort caused by heat and sweat. You can move naturally because of its excellent fit and stretchability.
Comfort
The trouser is very light and stretchable. As mentioned, you can move with freedom around the field so that you can perform in a high-level. Temperature is also regulated because of the type of fabric that it is made of. The cooling technology helps you to prevent overheating which can compromise your movement in the field.
Functionality
Nivia cricket trouser is designed for junior and senior cricket players who play for first-class cricket. Batsmen and bowlers are welcome to use this product for comfortable gameplay. You can choose from the various sizes so that it will perfectly fit you.
B. Gray Nicolls Velocity Cricket Trouser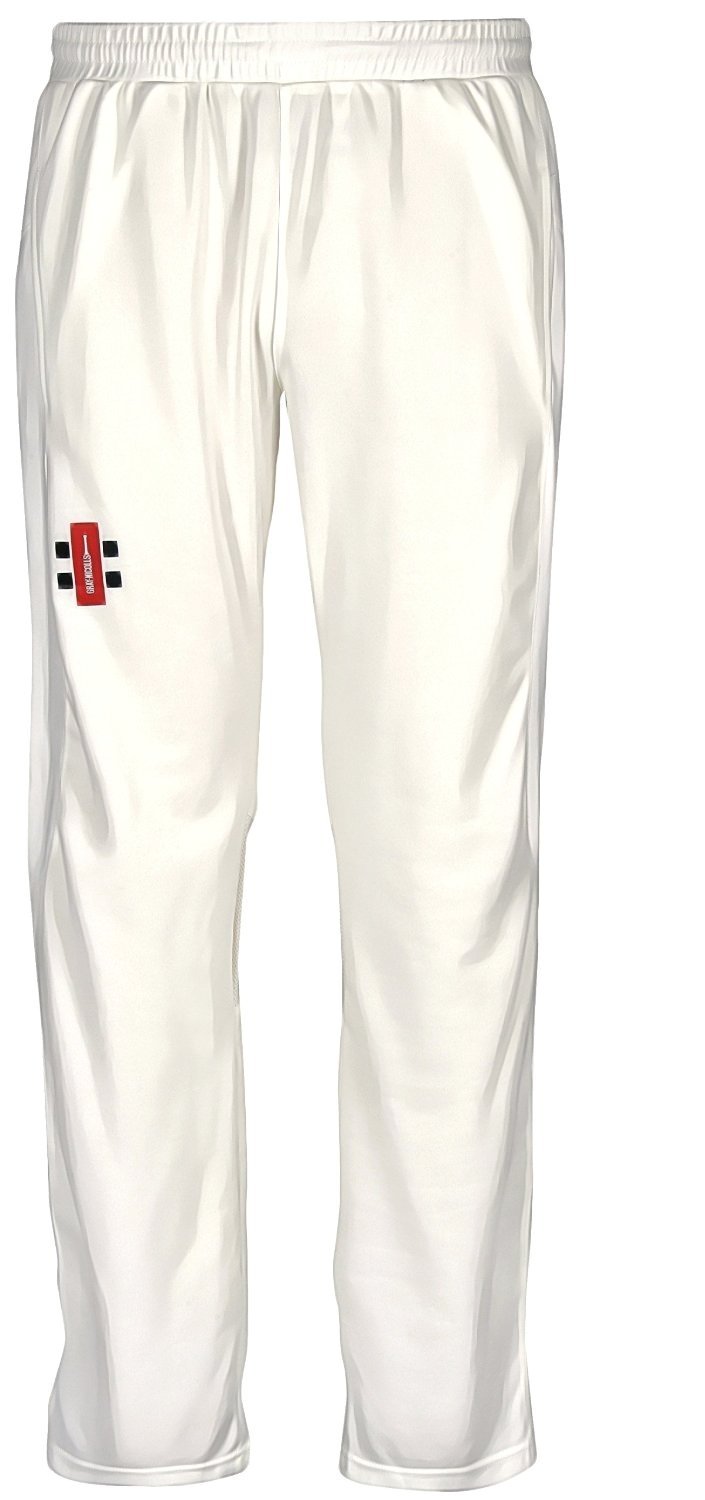 Price
This product has a higher price than the previous product. This trouser costs ₹ 850.00. It is manufactured by one of the best cricket brands in the market. It is designed to give excellent comfort and fitting to the wearer like no other.
Materials
It is made of high-quality polyester and moisture-controlling material. The product is stretchable for the fit of your waist, thighs and legs so that you can move naturally in the entire duration of the match. All of the materials are stitched to maintain its good shape. There is also a drawcord in the waistline that you can adjust and tighten for the fit of your waist. The side pockets are the bonus feature of this trouser where you can keep minimal accessories.
Comfort
Ventilation is primarily provided by the trouser. When the match is played during noon, the cooling technology of this product will save you from overheating. The trouser's knee area has ventilation zones to keep the air flowing and regulate your temperature.
Functionality
This product is perfectly ideal for cricket leagues since Gray Nicolls is one of the popular brands used in international cricket leagues. It can be used by any kind of player, whether you're a batsman or a bowler.
C. Overall Comparison
The two cricket trousers are good products. They are both ideal for cricket leagues and allows any kind of player to use it. The amount of comfort they offer is almost the same. Price is the only factor where they vary so the preference comes down to you. Choose wisely on which of the two meets your satisfaction.