SS vs GM Cricket Clothing
Two cricket shirts that offer sweat absorption and excellent fit to your body.
A. SS Professional T-Shirt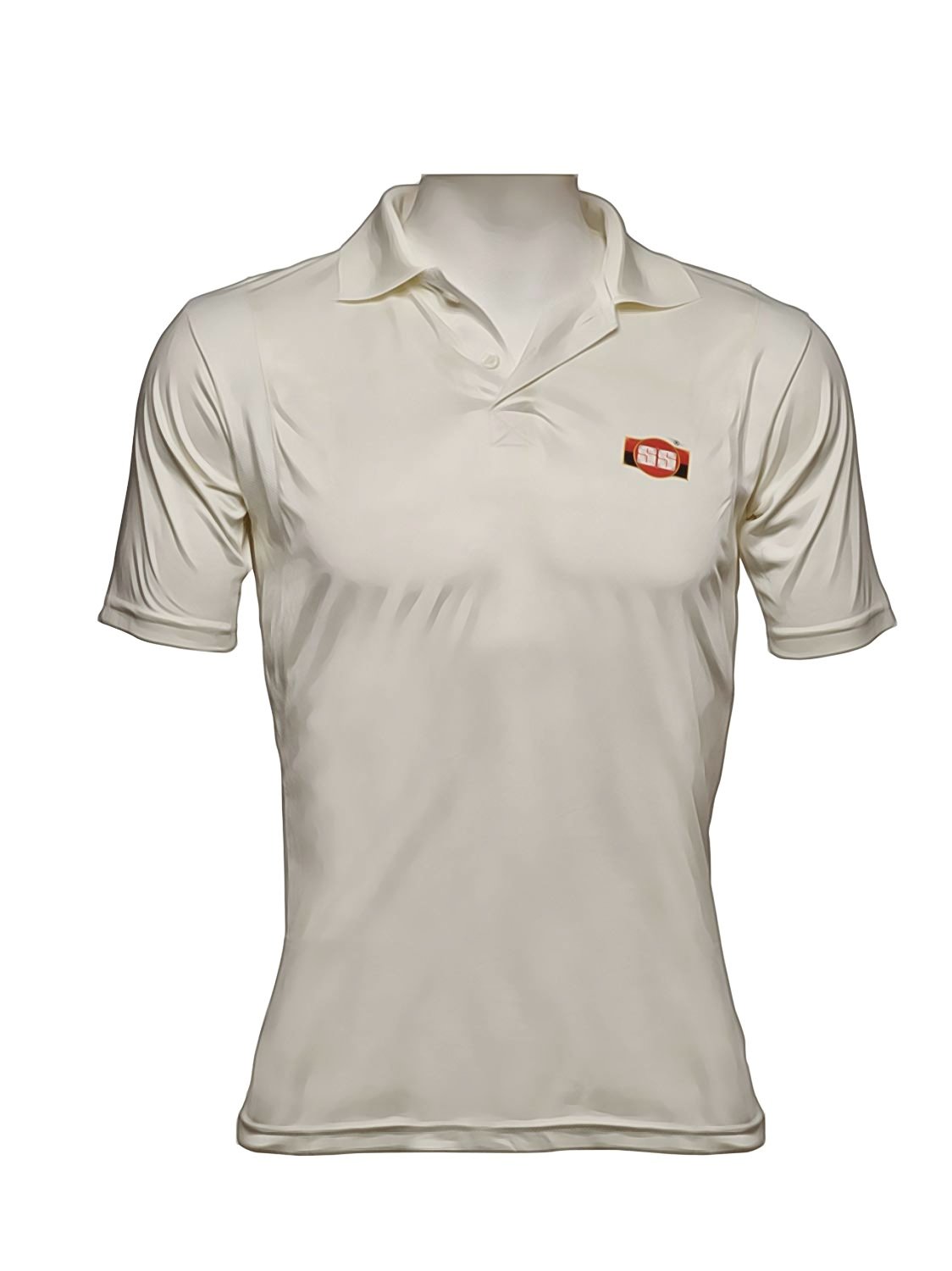 Price
The SS Professional T-shirt costs ₹ 445.00. It may be cheap but this product comes in good quality. Once you use it, you will realize that this piece of cricket clothing is definitely valuable for your money.
Material
The shirt is made of dry-fit antisweat material and 100% polyester. It will absolutely absorb your sweat as you perspire during the match. You don't have to feel bothered with the wet feeling on your body. The sweat-absorbent material also provides cooling and prevents your body from overheating when playing in hot weather. It also provides a comfort fit so you can move confidently in the entire duration of the match.
Comfort
As mentioned, you can ensure your body's breathability during play. It keeps you dry where your sweat is immediately evaporated by the shirt's fabric. It is also soft and lightweight so you can feel relaxed during intensive moments of the match. It comes in different sizes that you can choose from.
Functionality
The SS cricket shirt is designed for professional and amateur cricketers alike. This means it can be used in both professional and club cricket leagues. You can also use this product in practice matches and other games.
B. GM 7205 Cricket T-Shirt Half Sleeve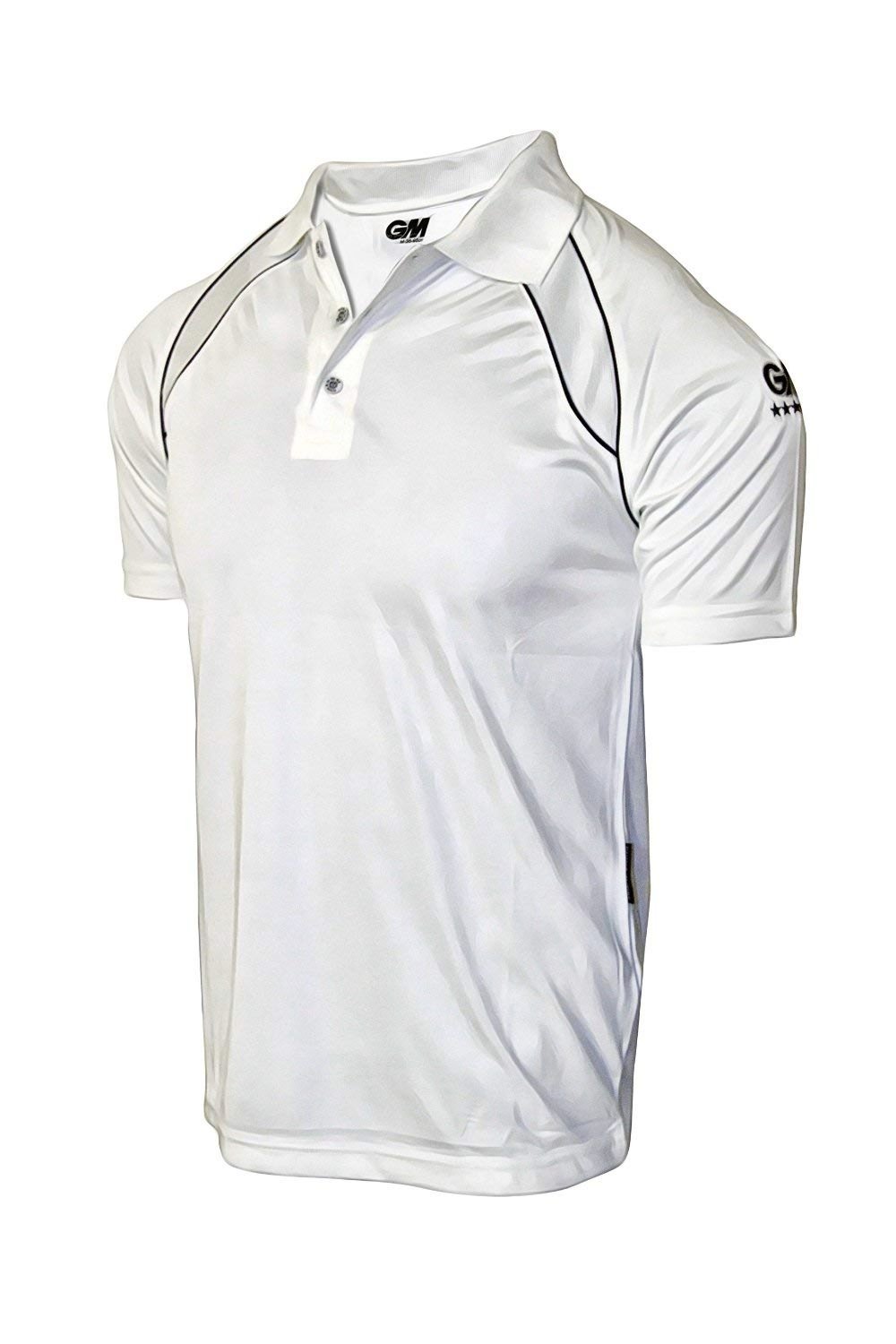 Price
The GM cricket t-shirt has an affordable price that comes at ₹ 749.00. It is designed for cricket leagues, meaning, extended usability is definitely provided by this piece of clothing.
Materials
The shirt is made of 100% polyester that offers drimaxx technology. Perspiration is controlled by the yarn inside the clothing. It will absorb and dry your sweat so that you will not be distracted with the wet sensation on your body. Your underarms and back remain dry because of the optimum ventilation given by the mesh panels. The shirt comes in a simple design. There is a navy trim near the shirt's shoulder area that adds a little style on the clothing.
Comfort
The product keeps your body cool in the entire duration of the match. In any time or place, you can feel the perfect combination of comfort and quality. It has an excellent fit that makes you move freely during play.
Functionality
GM cricket shirt is made for cricket leagues. You can also use it in other formats of cricket and various leagues. The product doesn't restrict you from wearing it for other purposes.
C. Overall Comparison
The two products offer the same feature that most cricket shirts have - sweat absorption. It is a very important factor of a cricket shirt because a player needs to function without any distractions that can compromise his performance in the match. The price of the two products differ but it is up to you which of the two will you choose.