SS vs Gray Nicolls Cricket Clothing
The two cricket shirts are used in cricket leagues where they provide ventilation and comfort to the wearer.
A. SS Professional T-Shirt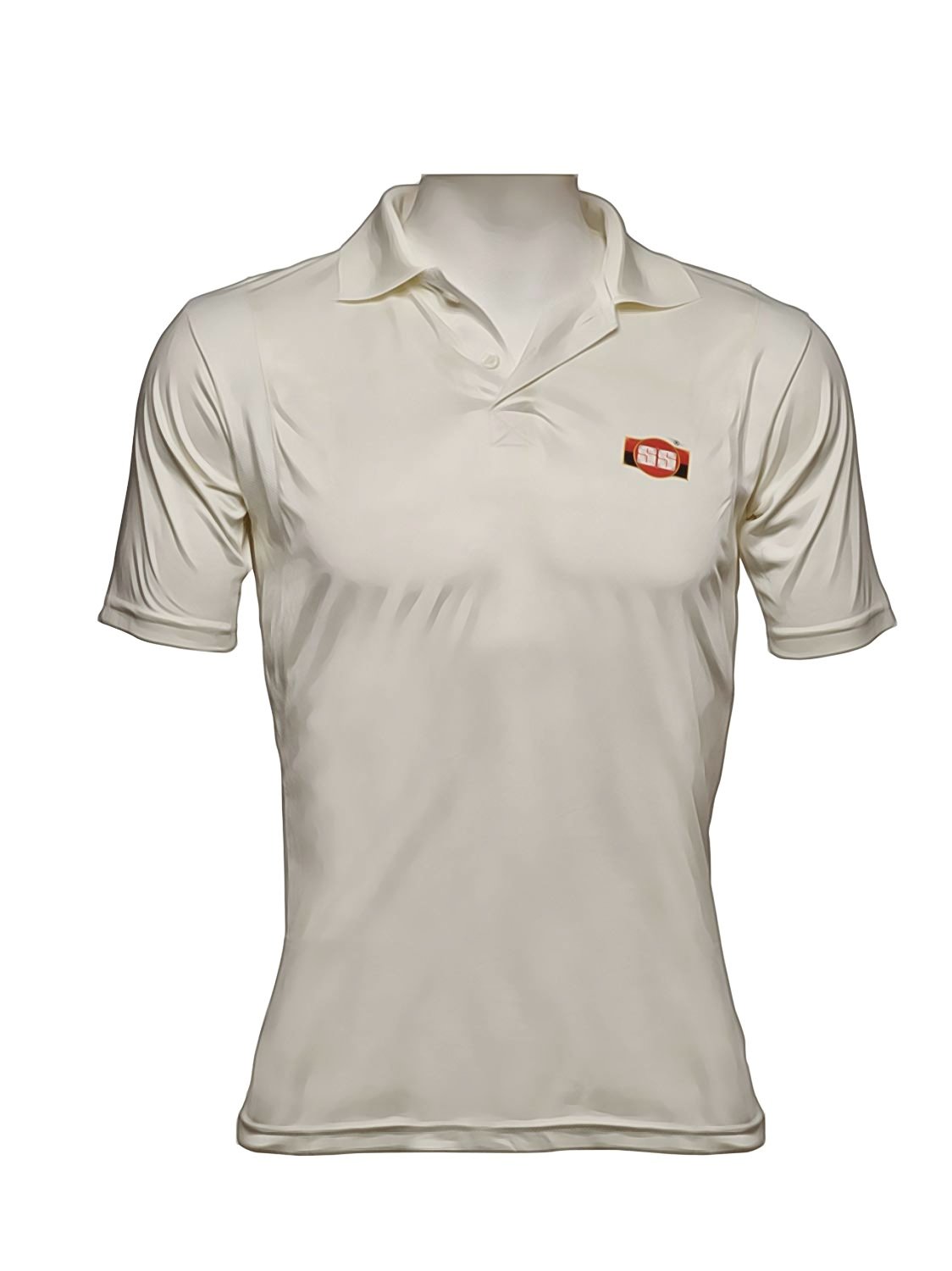 Price
This shirt costs ₹ 445.00. Sounds cheap, but it offers good quality and comfort to the wearer. It comes in a simple but modern design which is league-friendly. Whether you're a junior or senior cricketer, batsman or bowler, you can use this shirt at any kind of match.
Material
The product is entirely made of 100% polyester with dry-fit antisweat material. It is built for sweat absorption since perspiration is inevitable for any kind of sport. Your body will be prevented from overheating because this piece of cricket clothing gives cooling. It has a comfortable fit so you can play at ease especially when you're playing in a league.
Comfort
Your body's breathability is the primary aim of this shirt. It keeps you dry in the entire duration of the match. As you sweat, it gets evaporated by the shirt's fabric. The softness and lightness of the shirt also help your body to move confidently and provide ventilation. This can also help you boost your performance in the match.
Functionality
This cricket shirt is can be used in various cricket leagues. It is designed for professional and amateur cricketers of any age group since this product comes in various sizes. You can also wear it during training sessions if you want to improve your form for the upcoming match.
B. Gray Nicolls Short Sleeve Cricket Shirt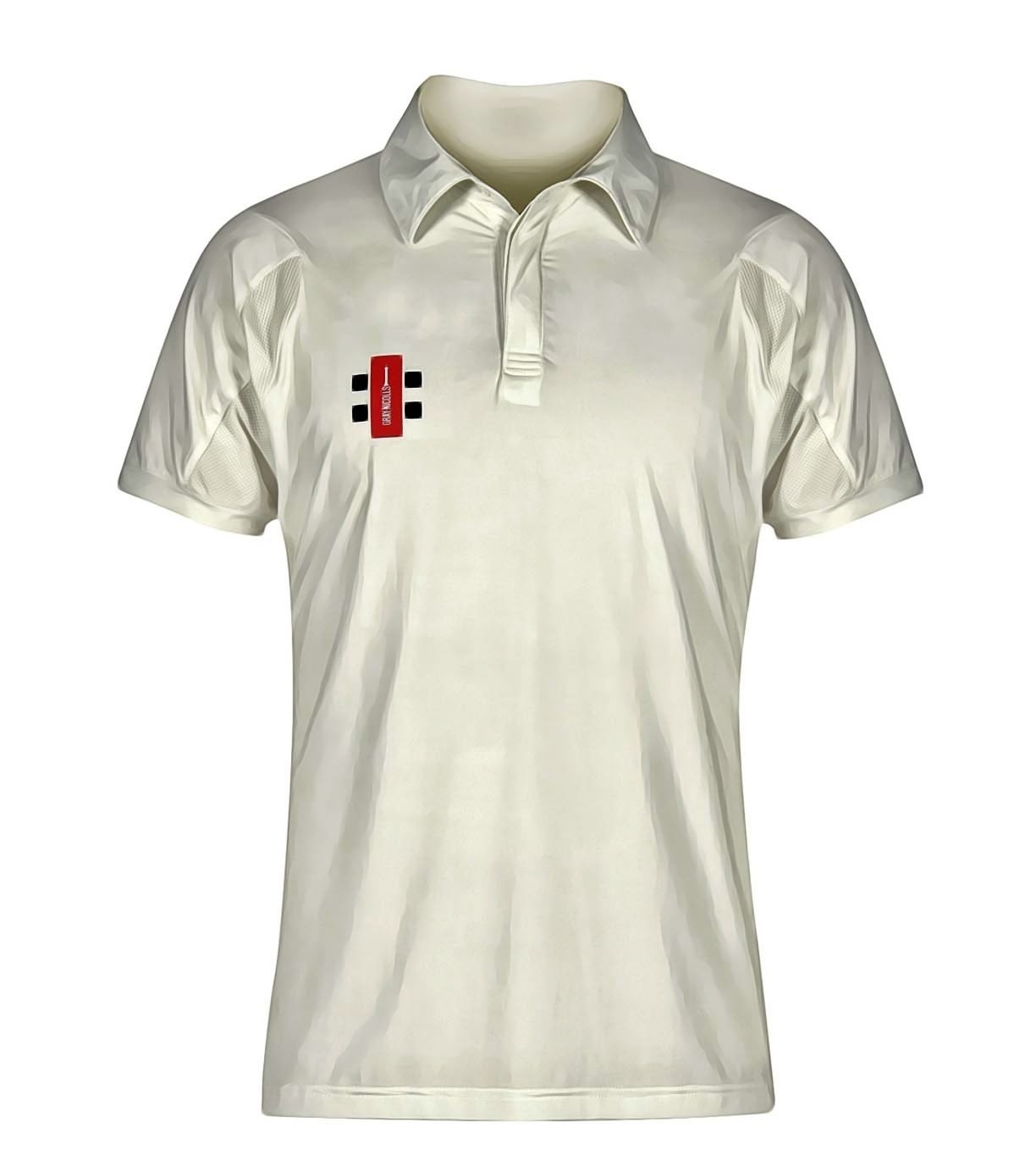 Price
The Gray Nicolls cricket shirt costs ₹ 730.00. It is built with quality materials to provide comfort to the wearer and reinforce him to do well in the match. It has features that can prove that this is a top-quality product.
Material
The fabric is made of high-quality polyester and moisture controlling materials. The sides and the armpit have mesh design for ventilation. It enables stretchability while wearing it so that you can move naturally, especially this sport requires a lot of movements in the field. It also enables you to focus on the match because it keeps you relaxed and less tensed. Every stitch in this clothing are strong and keeps it in good shape.
Comfort
Ventilation and breathability are primarily provided by this shirt. It allows fresh air flow inside the shirt so that you don't get drenched with sweat easily. The fabric is very light which gives a soft and gentle feeling to your skin. The collar prevents your neck from getting sunburned. Even if you're playing at any weather or venue, the comfort stays the same for the wearer.
Functionality
Gray Nicolls is one of the good brands in the market, and this product is one of the best cricket shirts that they offer. This product is worn in cricket leagues held in the biggest venues. Young and adult cricketers can use this product for the respective league that they're playing for. The build and feel of this clothing will absolutely help them bring out their best for the team.
C. Overall Comparison
The Gray Nicolls cricket shirt has more features compared to SS. However, if you're strict with your budget or you're being practical, you can buy the SS cricket shirt. They both offer the primary need of the cricketer's body - ventilation. Both are good products, you just have to choose depending on your budget.