SS vs Nivia Cricket Clothing
Two cricket clothing made of polyester, however, the other one is not sweat-absorbent.
A. SS Cricket Kit Combo, Uniform Dress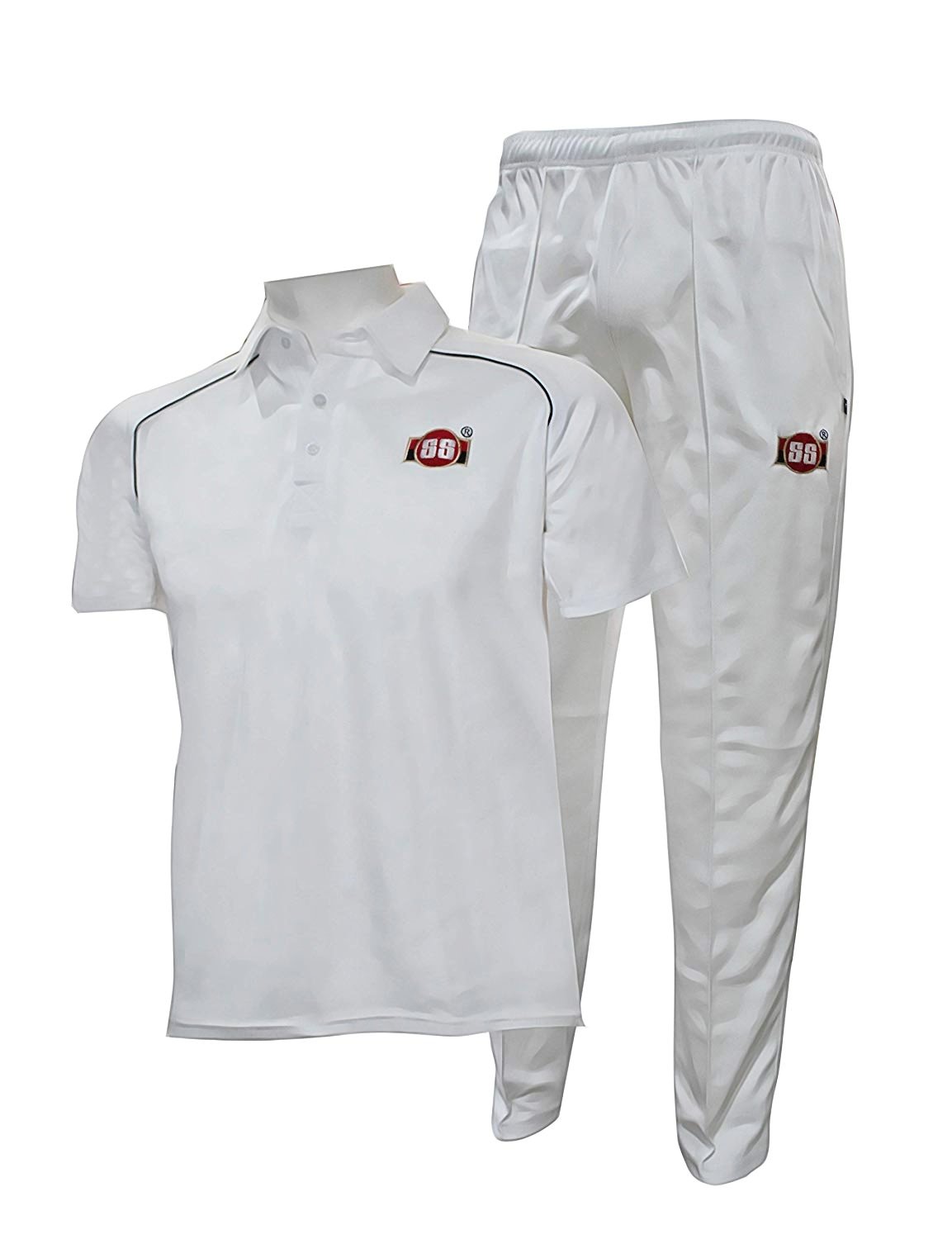 Price
The SS Cricket Uniform is sold at an affordable price of ₹ 590.00. The brand produces one of the best cricket clothing in the market. It is also used by a lot of players.
Materials
This cricket clothing is made of 100% polyester which is an excellent cloth material for a sporting attire. The uniform is machine stitched and has an embroidered logo of the brand. The design may look simple but it gives off a cool and slick style to the player. If you're going to wash it after use, hand wash and machine wash is recommended. The stains that your cricket uniform sustained from the match is easily removed during wash.
Comfort
The uniform itself is very lightweight, given with the kind of fabric used to create this cricket clothing. Polyester provides cooling and breathability to your body. The wearer will feel 100% comfort when playing in hot weather. However, the type of polyester used is not sweat-absorbent. Hence, your body will have a wet sensation when you perspire.
This cricket clothing doesn't compromise your performance. You can move comfortably and freely during the match.
Functionality
This cricket clothing is suitable for beginners and professional cricketers. It can also be used for club matches, practice matches and semi-professional games.

B. Nivia 2503-1 Polyester Cricket Jersey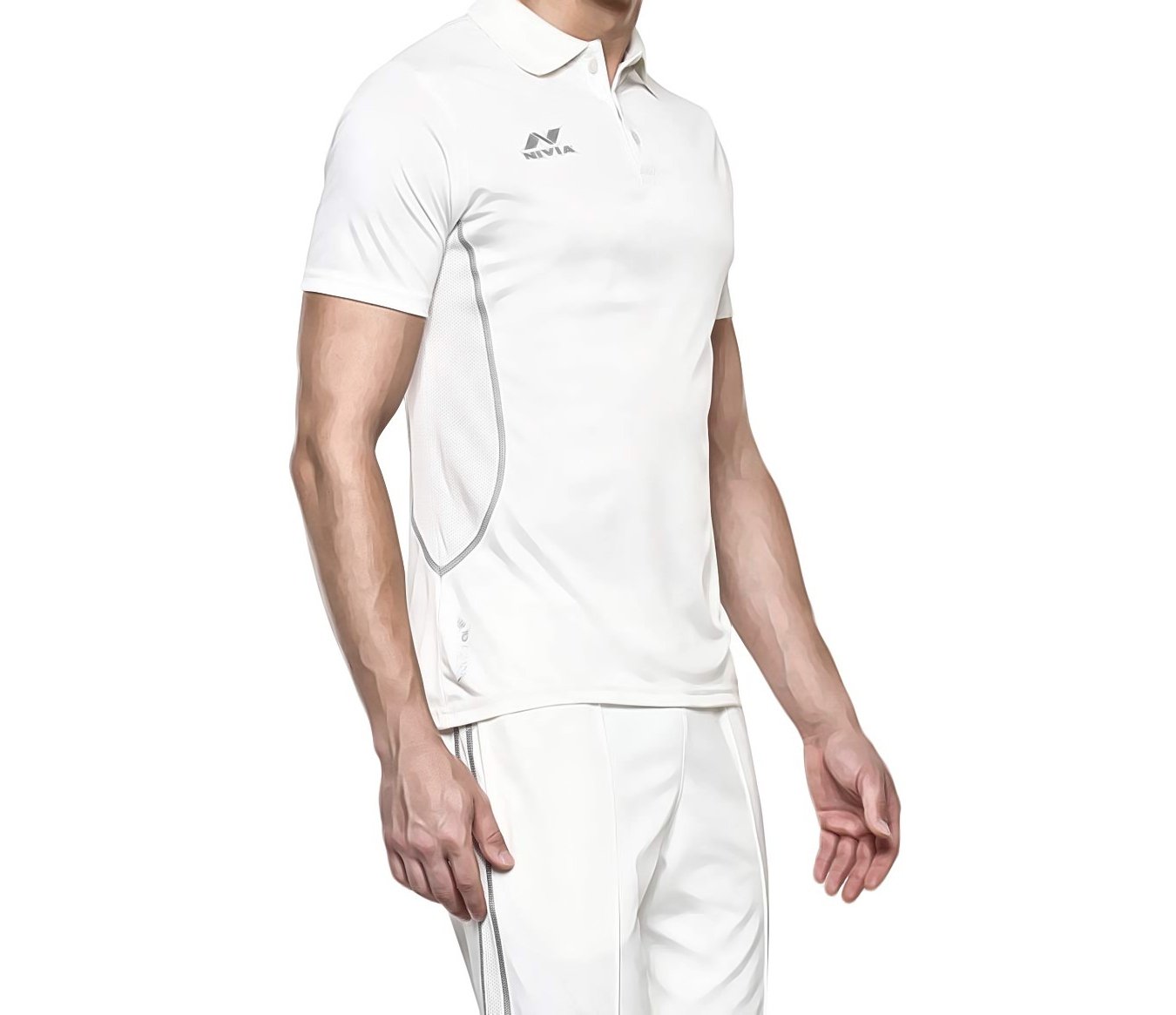 Price
Nivia 2503-1 Polyester Cricket Jersey costs around ₹ 610.00. This cricket clothing is valuable for your money. It has a superior quality that makes it ideal to use for first-class cricket matches.
Materials
The cricket clothing is made of high-quality micro-polyester and mesh fabric that provides breathability and cooling to your body. With the materials used to make this uniform, its number one purpose is to give your body proper ventilation and prevent overheating when playing on a hot summer day.
Comfort
The jersey and trousers are soft and lightweight which provides maximum comfort to the wearer. It also has quick-dry technology that dries your sweat instantly. During perspiration, the moisture goes into the fabric and dries it in a matter of seconds. This will keep you fresh in the entire duration of the match.
Functionality
The superior quality of Nivia cricket clothing makes it perfect to use for first-class cricket matches. It does not prohibit you from using it from semi-professional matches or club games because the comfort that this cricket clothing provides is for everyone.
C. Overall Comparison
For a fresh and comfortable feeling while playing the sport, Nivia is the highly advisable cricket clothing to use since it provides quick-dry technology. Overall, Nivia provides comfort and style to the wearer. It will be a hassle if you'll play with a jersey drenched in sweat.