SG vs Wasan Cricket Complete Set
A cricket set with protective gears versus a cricket set with the main materials needed for the match.
A. SG 7PCS CRKT Cricket Complete Set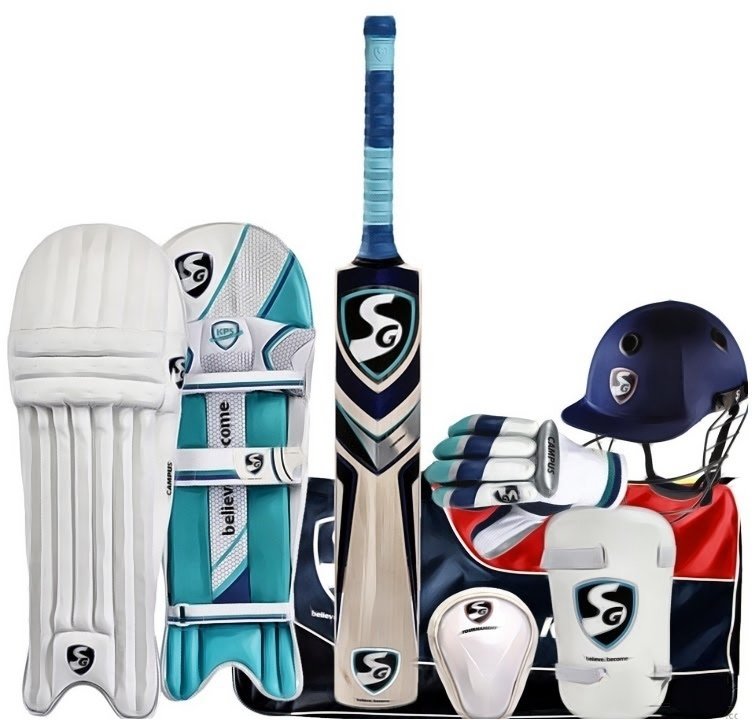 Price
The SG cricket complete set has a slightly expensive price. It costs ₹ 5,999.00 but it offers quality items that will give you a convenient cricketing experience. You got everything you need with this set such as the cricket bat and protective gears.
Quality
The SG cricket set has a hand-carry bag that packs all of the items provided. It is made of a combination of high-quality materials such as heavy-duty nylon tapes. It is spacious enough, not just to fit your cricket items, but also to accommodate other accessories possible.
The cricket bat guarantees you a high-level performance in the match. It is made of Grade 1 English willow while the handle is made of unspecified type of wood wrapped in a rubber material that gives you comfortable handling when batting. You can bat the ball flying at a high speed.
When batting, of course, a cricket glove is needed. The gloves in the set are made of durable materials so you can have a firm grip. It is also padded inside to give protection to your hands and absorb sweat. Your fingers will feel less fatigue and fully protected by the foam in the finger rolls.
A cricket helmet is also provided. Made from impact-resistant materials, the helmet offers maximum protection to your head, face and ears. For your head's comfort, it is adjustable and has a ventilation hole for free airflow. This gives your head a cool feeling while playing in a match during hot weather.
This set has a package of protective gears which include thigh pads, abdominal guards and leg guards. Your protection is ensured by these items so you will end the match without any injury.
Availability
This product manufactured by SG is available in different online stores and shopping sites. You can also find it in SG's online store if you want to purchase it directly from them. Better check if the store has stocks for this product.
Intended Users
Young and adult cricketers are suitable for this cricket complete set. This can be used in junior and professional cricket leagues. With all the materials in the set, it may not be ideal for casual games. Every item will help you produce an excellent performance in the match.

B. Wasan Cricket Set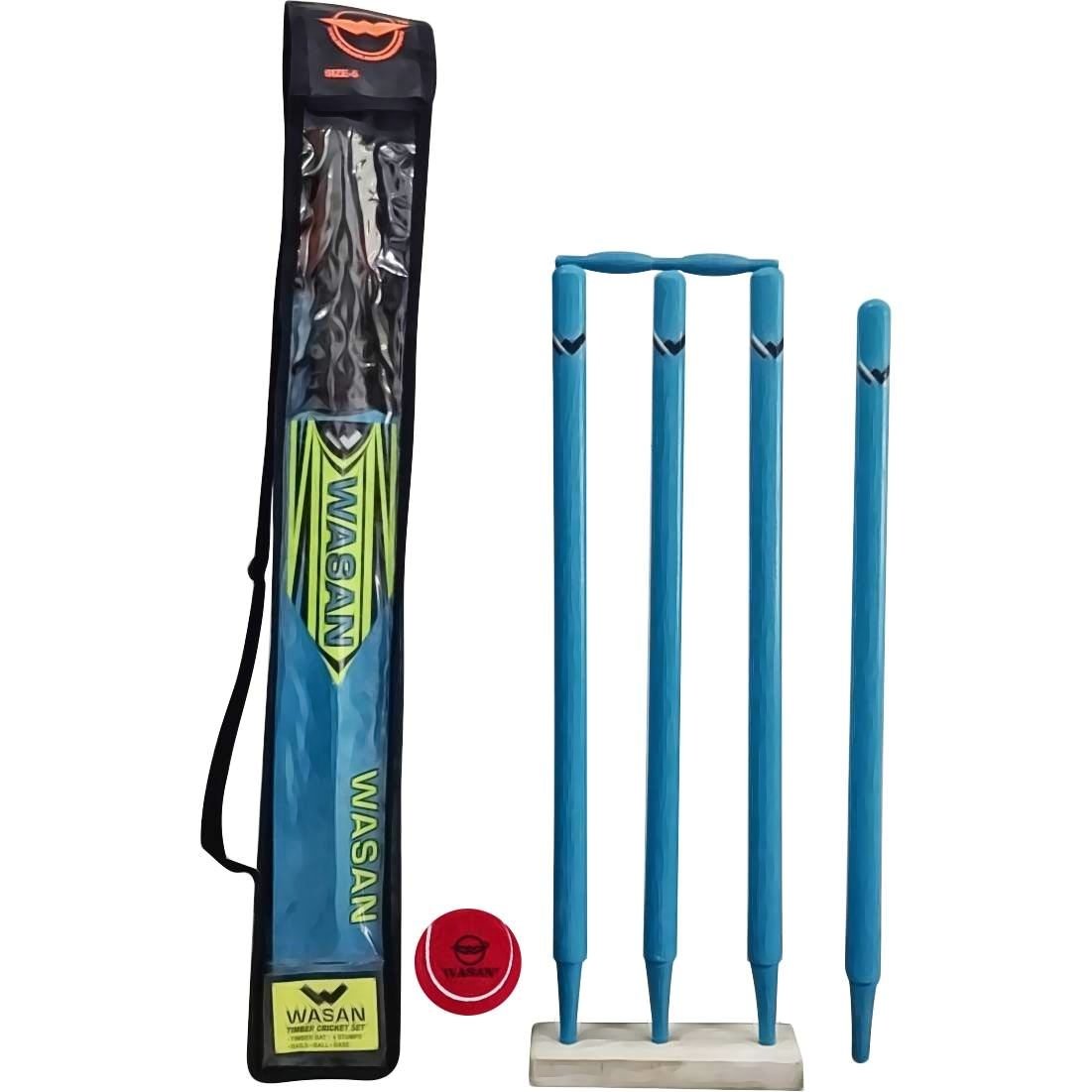 Price
The Wasan Cricket Set comes at a very affordable price. It only costs ₹ 829.00. The set only has the main materials needed in a match which includes the cricket bat, ball and the wicket. It is ideal for casual games played outdoors with friends or family.
Quality
The cricket set has lightweight items which will give you a good cricketing experience. It's almost the same as playing a real cricket match. The first item is the cricket bat. It is made of unspecified type of willow. It measures less than a cricket bat used in professional leagues. To add style, the bat has an embossed sticker of Wasan's brand logo. This bat is only ideal to use for the red tennis ball provided in the set. However, if you will try to use a cricket ball, this may easily damage the face such as showing cracks.
The wicket set has two bails, three stumps and one extra stump. It also comes with a wooden base to assemble the stumps easily. Rather than plunging the stumps into the ground, the base is provided for you to save time.
Availability
This cricket set is available in different online stores and shopping sites. The price and shipping fee may vary depending on the site where you will buy this product.
Intended Users
The Wasan Cricket Set's age group is for the youth, specifically for ages 10-16. This set is designed for those who want to experience the sport. It can be used in school, backyard or in a neighbouring empty lot.
C. Overall Comparison
Both cricket sets vary in the items they have. The target audience is also a factor that differs between the two. SG is for professional cricketers, young and adult alike. A single batsman can only use the set, starting from the bat to the protective gears. The Wasan cricket set is for the youth age group and also used for casual games. It is also designed to be used by multiple players.