SG vs Skera Cricket Gloves
A wicketkeeping glove made by India's trusted brand versus an ordinary cricket glove for casual games.
A. SG RSD Prolite Wicket Keeping Gloves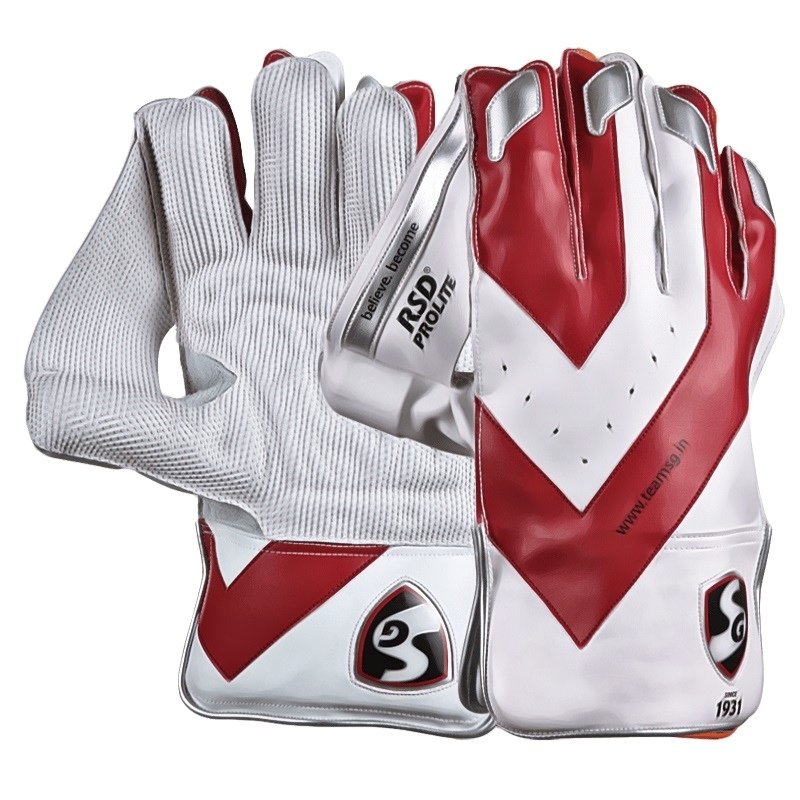 Price
The SG RSD Prolite Wicket Keeping Gloves is sold at an affordable price of ₹ 1,499.00. It is one of the cheapest cricket gloves in SG's collection.
Materials
The gloves are made of high-quality materials. The palm and back are made of leather. A rubber grip is also in the palm facing part to protect your hand from the ball's impact. There is also a towel lining in the cuffs that absorbs sweat. The advantage of having a towel lining in the cuffs is that it is helpful when playing in hot conditions.
Weight
The gloves weigh 100g. It is lighter than other SG gloves. You can easily catch the ball with these gloves with the help of its weight that doesn't compromise the movement of your hands. You can use it across three formats of the sport.
Size
The gloves have perfect fit especially for players with long fingers. However, for players with large hands, it can be a little tight but it ensures the protection of your hands from injury.
Design
The back of the gloves has ventilation holes for breathability. Sweaty hands can affect the comfort and grip so the air holes will keep your hands cool. The gloves come in different colours that you can choose.

B. Skera E3136815 Rookie Wicket Keeper Gloves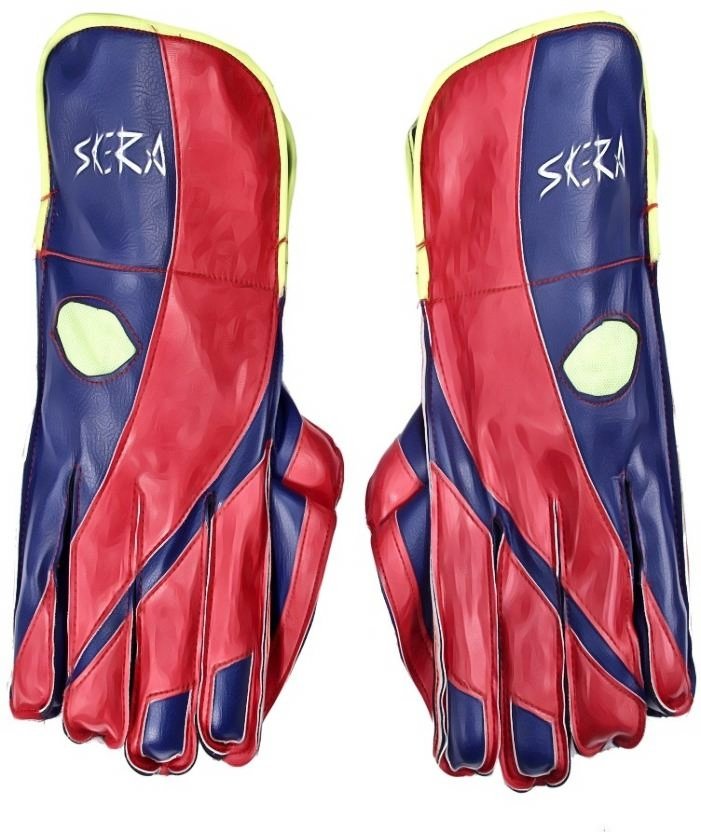 Price
The gloves are sold at an affordable price of ₹ 825. For a cricket glove, the price is surprisingly cheap. It is made of low-end materials which makes it ideal for beginners in the sport or for those who play in casual games.
Materials
The palm of the gloves is made of medium quality leather. It only lasts for a short period of time. If you will give it proper care, it will last beyond the span of its usability. The gloves provide extra finger protection with its inner-plastic protective casing. It keeps your fingers and nails from injury.
It also doesn't have enough padding so you can feel a little bit of pain after playing. To prevent it, using a tennis ball for the game is advisable.
Weight
It is not a surprise that the gloves are lightweight. The materials of the gloves are cheap. It doesn't have much padding that makes it thick and heavy.
Size
The gloves have youth size so it is ideal for those who want to play cricket for fun. It is frequently used in casual games held in school and fields.
C. Final Comparison
The two cricket gloves have differences in terms of price and quality. SG cricket gloves provide more safety and comfort since it is made of high-quality materials. Skera cricket gloves are just for casual games and for those who only want to play for fun. If you're concerned with the safety of your hands, then SG is the best one for you.