Shrey vs KD Cricket Helmet
An IPL preferred helmet versus a helmet used in non-professional matches
A. Shrey Master Class Stainless Steel Visor Cricket Helmet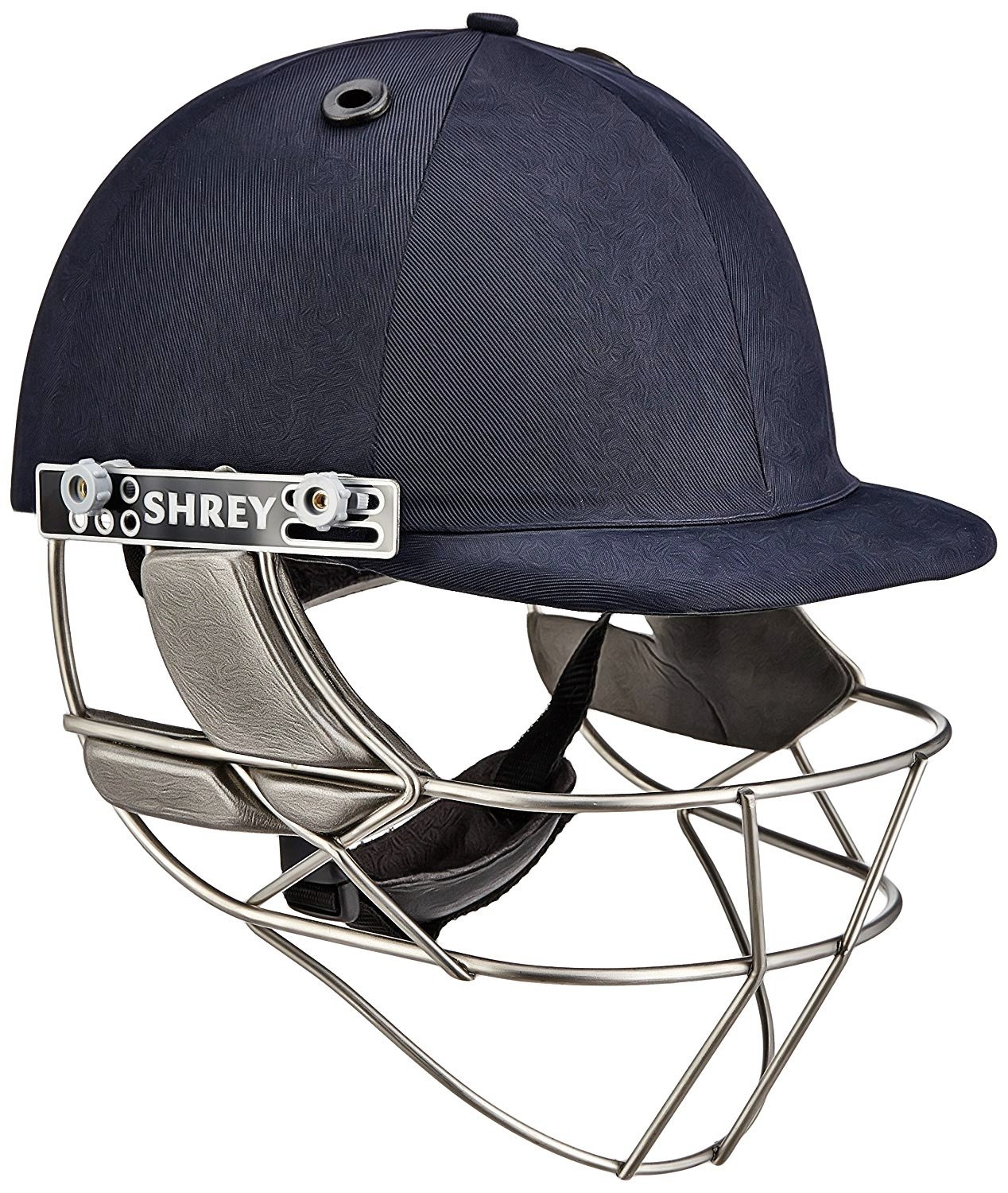 Price
The Shrey Master Class Stainless Steel Visor Cricket Helmet costs around ₹ 5,399.00. It is one of the best cricket helmets manufactured by Shrey. The quality materials used to make this helmet justifies the price itself.
Material
The outer shell of the helmet is made of titanium which makes it resistant from impact. The helmet has a sweatband that absorbs sweat. You can remove and wash it after using. The grill is made of stainless steel, which guarantees the safety of your face. It weighs 744g which makes it lightweight for your head.
Comfort
The cricket helmet provides maximum facial and side protection that prevents injuries to your face, ears and side of your head. It also offers comfort with its inner cushioning. The two ventilation holes on the helmet's shell keep the air flowing. It is needed especially when you're playing a match during hot weather.
It has a strap that you can adjust to fit your head. The grill cannot be adjusted or taken off because its main purpose is to protect your face from being struck by the ball.
Intended User
The Shrey Master Class Cricket Helmet is ideal for professional cricketers. This product boasts itself as the preferred choice in the Indian Premier League (IPL). It is used by a lot of popular cricketers for first-class cricket matches

B. KD Cricket Helmet Stainless Steel Visor Protector Original Helmet

Price
The helmet can be purchased at an affordable price of ₹ 1,999. It is surprisingly cheap for a cricket helmet because it is used for club matches and casual games.
Material
The helmet is very light since it is made of ABS plastics, which is known to be very resistant from impacts. It offers comfort and protection to your head with the use of its high-density foam in the shell. Your face is fully protected by its visor, made of stainless steel. The helmet also has ear guards made of foam which keeps your ears safe from injury.
Comfort
The helmet provides extra comfort to the wearer. As mentioned, the foam provides comfort to your head. The adjustable strap is also usable for the comfort of your head. Ventilation holes are also on the helmet to keep your head cool during batting.
Intended User
The helmet is only used for non-professional cricket matches such as games played in school. It can also be used in casual matches if you want to experience cricket for fun. This helmet is also the best choice for players who are still in entry-level.
C. Final Comparison
There is a huge difference between the two helmets. Shrey is used by top players while KD is only used by ordinary and non-professional players. The best choice for quality, protection and comfort is the Shrey cricket helmet.