Klapp vs SG Cricket Kit Bag
These cricket bags have huge compartments for your cricket equipment and protective gear
A. Klapp CRICPRO Cricket Kit Bag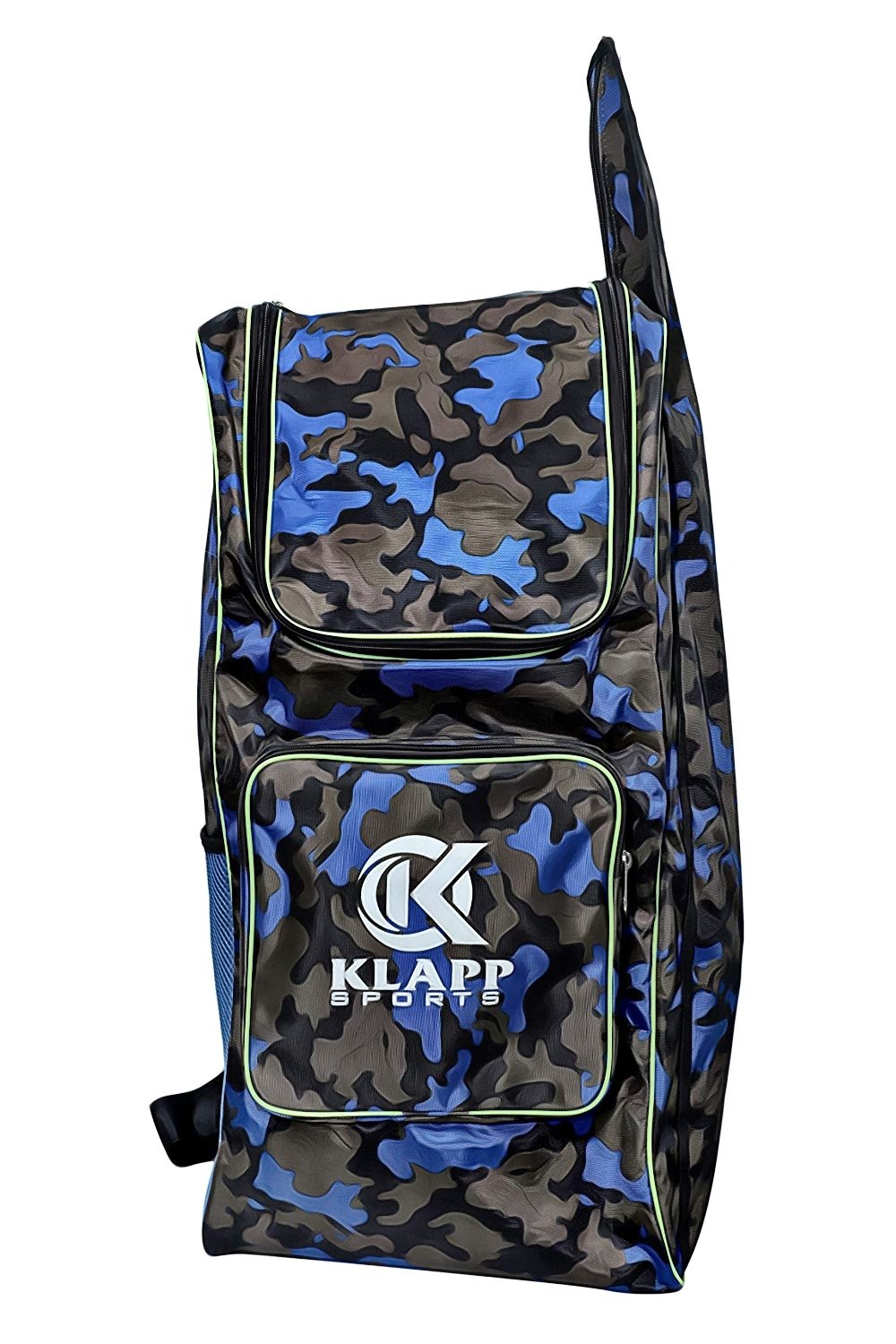 Price
The Klapp CRICPRO Cricket Kit Bag costs ₹ 1,499.00. It is less expensive but it is made of good quality materials that can perfectly hold your cricket equipment and other personal goods.
Material
The cricket bag's outer shell is made of high-quality synthetic cloth which is durable. It is a full machine-stitched bag so it adds extended durability to your bag. The compartment has a long zip which provides a large opening for placing your cricket goods inside.
Features
The bag has a dimension of L:75cm x w: 35cm x h: 22cm. Klapp cricket bag has a camouflage design that adds style to the player who uses it. It is perfect for junior and senior cricket players alike. It can accommodate a lot of materials such as your protective gear, uniform and equipment. A bat compartment is also available. There are also two extra compartments for other valuables that you like to bring.
Since the bag has a huge capacity for storing your cricket goods, you don't need to put other items on a separate bag. You will just carry around what you need through the use of this cricket bag.
Comfort / Handling
The bag has shoulder straps. You can also adjust it for the comfort of your shoulders and back. However, if you have so many valuables with you plus the heavy items such as cricket helmet and bat, it can exhaust you while carrying them.

B. SG Ecopak Kit Bag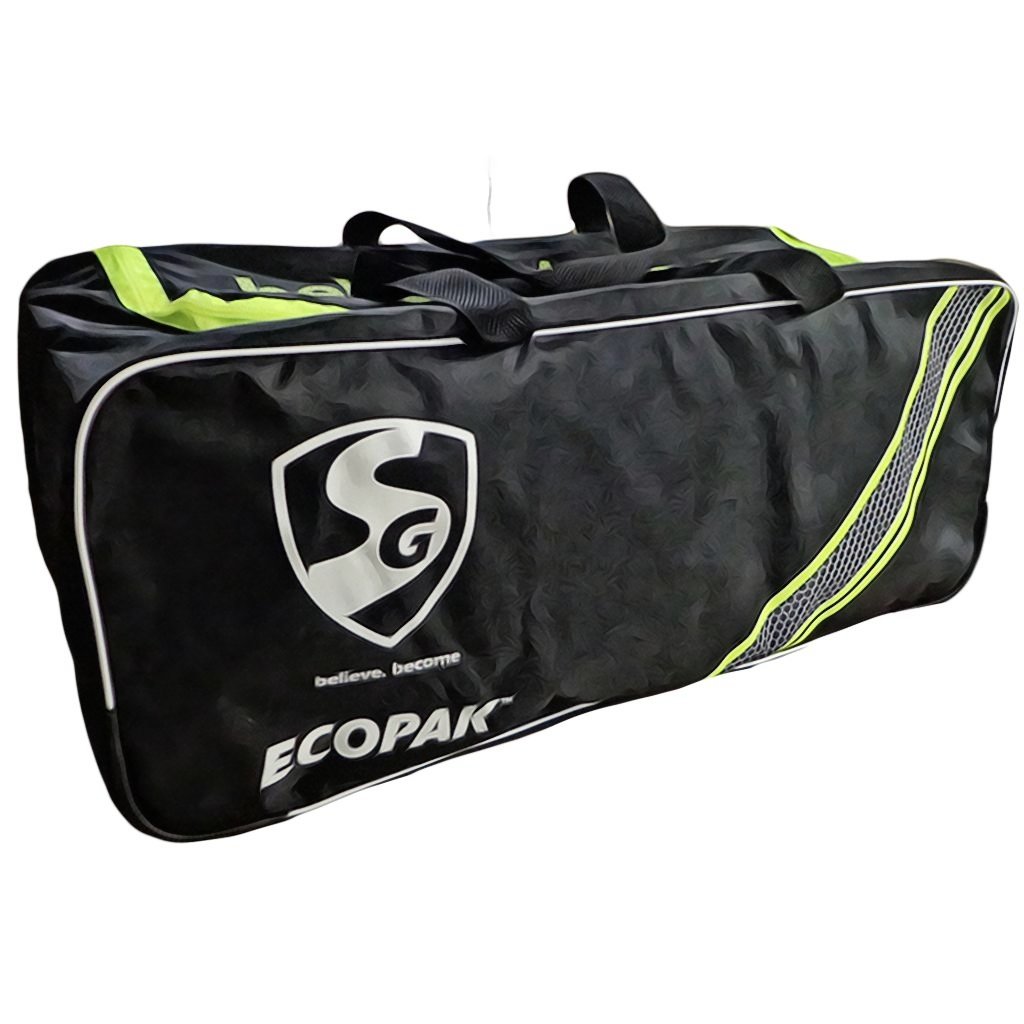 Price
The SG Ecopak Kit Bag costs ₹ 749.00. It is very affordable for a cricket bag but it is made of heavy-duty materials that will ensure the safety of your cricket goods.
Material
The SG Ecopak Kit Bag is made of high-quality nylon material that makes it durable. It is also manufactured using a high-quality PU coated material. The bag's grip is made of heavy-duty nylon that enhances extra reinforcement.
Features
The bag only has one compartment but it is spacious enough to fit your cricket equipment and protective gears. It has high-quality zips to secure your valuables. You can place your cricket bat in the side pocket of the bag. However, it doesn't have extra pockets to keep small items. The simple and contemporary design of the bag comes in different colours.
Comfort / Handling
The SG Ecopak Kit Bag is hand-carry. Since it's a hand-carry bag, you can place your cricket goods in order which makes it easy for you to carry it. However, it may be a hassle if you have too many items in your bag.
C. Overall Comparison
The Klapp cricket bag can accommodate a lot of items since it has extra pockets while the SG cricket bag has one compartment with a pocket for your cricket bat. If you want to be practical, SG cricket bag is worthy of your budget.