Klapp vs SS Cricket Kit Bag
Two cricket bags competing in accommodation and features. Find out which of the two is the best choice.
A. Klapp CRICPRO Cricket Kit Bag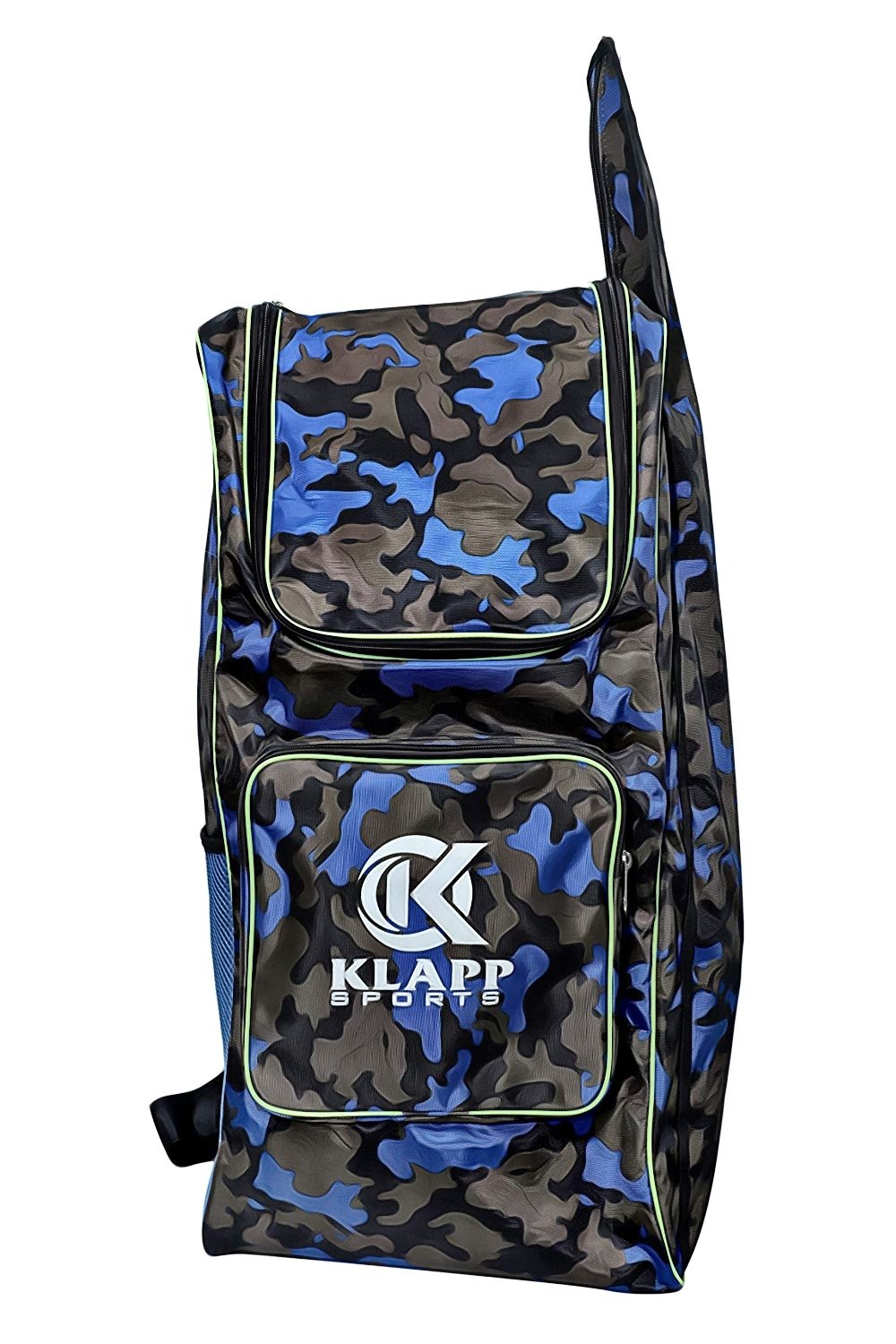 Price
This cricket kit bag is sold at ₹ 1,499.00. It is a very affordable price for a cricket bag. It is also reasonable because it is made of good quality materials that ensure the safety and easy carriage of your cricket equipment and other valuables.
Material
The bag's size is enough to store your cricket equipment inside. It is full machine-stitched and the outer part is made of synthetic cloth that maintains its durability. All of the items stored inside is protected since the bag is water-resistant. It has a huge compartment secured by a long zip. This allows you to open it widely when you're placing items inside.
Features
As mentioned, the main feature of the Klapp cricket bag is that it can accommodate a lot of items you need for the sport such as equipment, protective gear and uniform. Your cricket bat can be stored in the bat compartment located at the right side of the bag. It comes with two extra pockets, one at the front and the other one is at the left side where you can place your water bottle.
The bag comes in a camouflage design. The extra pocket below the main compartment shows Klapp's brand logo. This cricket bag also comes in other colours.
Comfort / Handling
Since the bag is a backpack model, it has shoulder straps that you can adjust for the comfort of your shoulders and back. It is advisable not to store any unnecessary items that can add weight to the bag and cause hassle while carrying it.
B. SS Matrix Kit Bag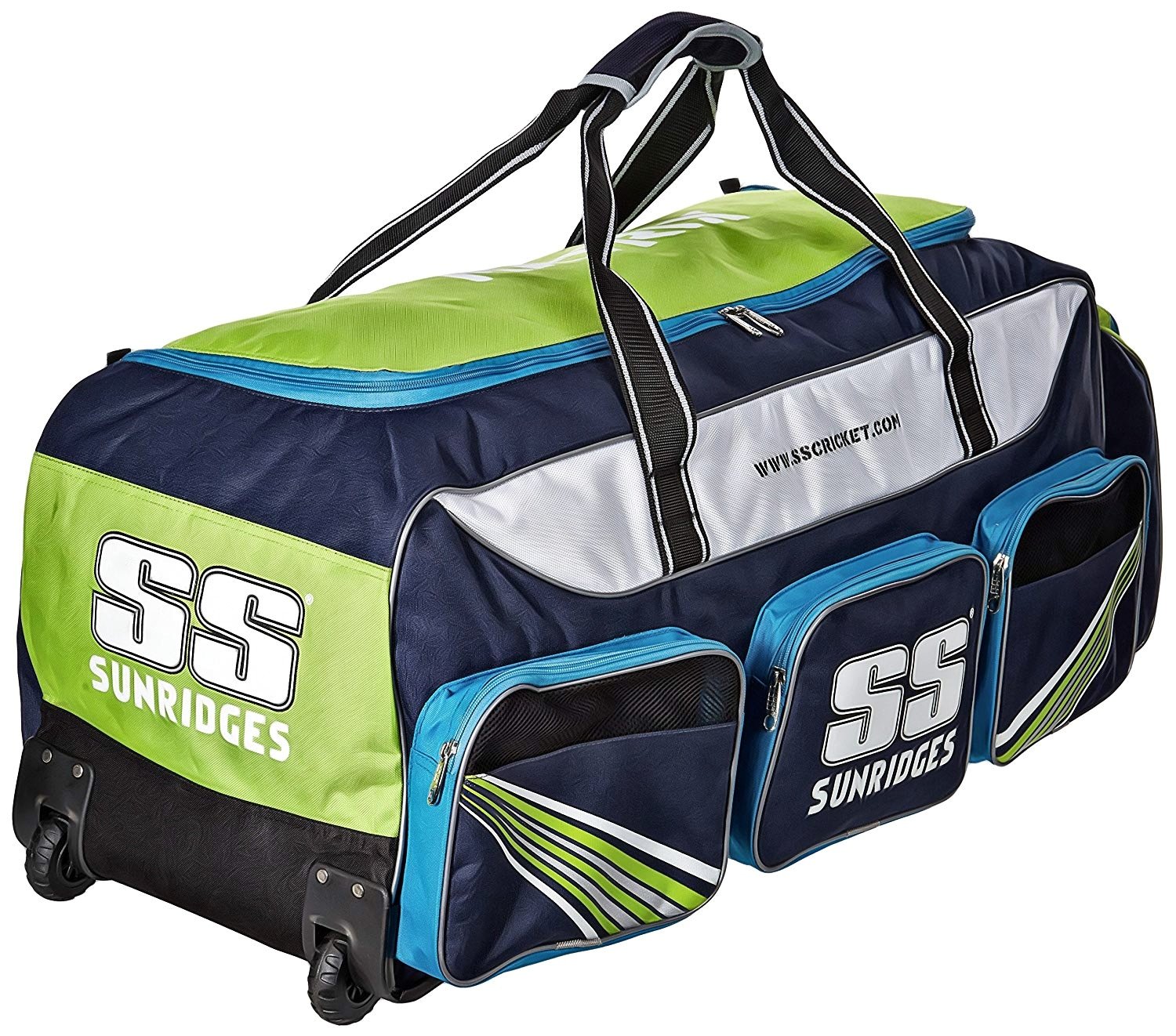 Price
The SS Matrix Kit Bag is sold at ₹ 2,900.00. Despite the price, it is still affordable because it offers a lot of features that will meet your standards for a cricket bag. It is very accommodating since it offers a very huge compartment.
Material
The bag is absolutely durable since it is made of high-quality nylon material and other high-density materials. The outer part is also water-resistant because of the protection provided by the nylon material. However, it doesn't have much padding inside which makes it lightweight. The zips are also heavy-duty and ensure the security of your valuables inside. Double protection is offered by the protective railing built on the base. This also holds the retractable carry handle if you're going to convert the bag into a wheelie bag.
Features
It is given that the bag is spacious enough to store your cricket equipment and other valuables. Aside from the main compartment, it has three extra pockets outside where you can store other items you need. The surprise is that the bag has a shoe compartment. This allows you to store your cricket shoes separately from other items.
Comfort / Handling
The bag is convertible into a hand-carry bag or into a wheelie bag. It has a moulded rubber grip handle if you want to carry it. However, you can also transport it by strolling. A retractable carry handle and two heavy-duty wheels are provided for a more relaxed carriage. All you have to do is just to pull it effortlessly.
C. Overall Comparison
The SS Matrix Cricket Kit Bag has a lot to offer than Klapp. First, the accommodation, SS has a huge compartment and other pockets to store other items. Klapp has extra pockets but it may be not enough if you're going to bring other items than your cricket equipment. The SS cricket bag is also very flexible because it offers easy carriage through hand carry or strolling. It may be more expensive than Klapp but SS will guarantee you an extensive and convenient use.