SS vs DSC Cricket Kit Bag
Two cricket bags that offer two ways of handling or carrying it
A. SS Matrix Kit Bag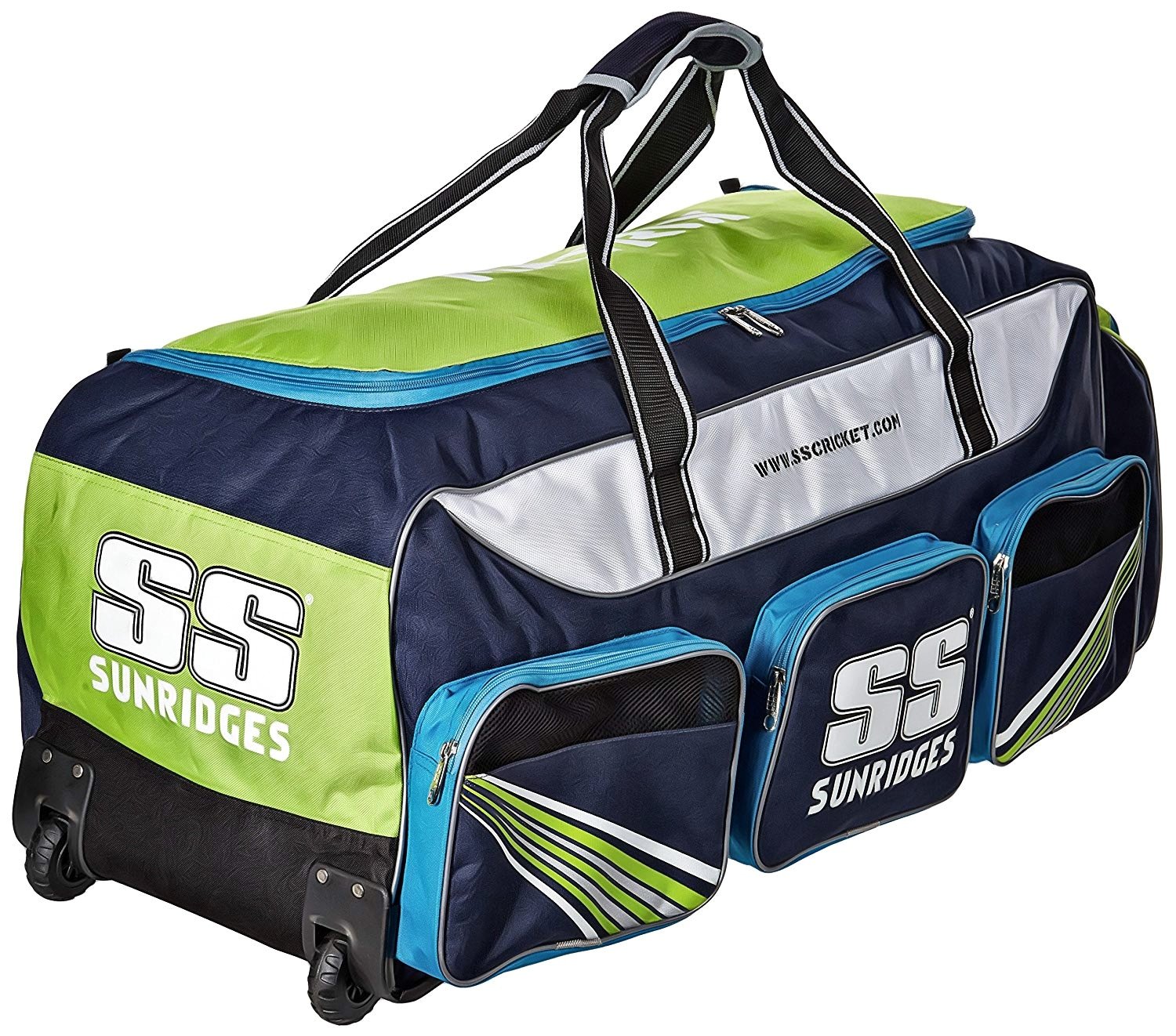 Price
This cricket bag costs ₹ 2,900.00. The product has a lot of features and it is entirely made of heavy-duty materials for extensive use. You can store your cricket equipment and other personal items in this bag.
Materials
For long-lasting use, the bag is made of nylon material and other high-density materials. The nylon protects your bag and items from rain. It is very lightweight since the bag does not have a lot of padding inside. The heavy-duty zips of the main compartment and other pockets ensure the security of all the items you store. For extended protection, a protective railing is built on the bag's base which also holds the retractable carry handle.
Features
The bag's main compartment is wide and spacious enough for the storage of everything you need for the match. The main compartment's purpose is for storing cricket equipment but that doesn't restrict you from putting other items. If you have to bring other personal items, you can keep it in the bag's extra pockets. A shoe compartment is also provided in the bag to keep your cricket shoes.
Comfort / Handling
There are two ways on how is the bag transported. First is by carrying it. You can carry the bag using the moulded rubber grip handle. For easy carry, you can stroll it for effortless handling. The bag has a retractable carry handle and heavy-duty wheels. In short, the bag is convertible into a hand-carry bag or into a wheelie bag.
B. DSC Condor Glider Polyester Cricket Kit Bag

Price
This product can be purchased at a very affordable price of ₹ 1,429.00. The bag is designed for entry-level players and club cricket players. The accommodation of this bag is a bit limited since it only allows cricket equipment to be stored.
Materials
The cricket bag is built from high-quality materials. Durability is ensured by this product because it is made of highly durable Duro material and polyester. For extra reinforcement, heavy-duty nylon tapes are the materials that this bag is made of. It comes in a modern design which is eye-catching and classy.
Features
The bag is made to manage all of your equipment needed for the sport. All of the items kept in your bag is highly secured by the premium zips designed by DSC. The main compartment's space is enough to fit your cricket equipment. It also has a cricket bat pocket where you can keep your bat. It is advisable to only put the items needed for the sport. There is also an extra pocket and a mesh pocket where you can keep other minimal items. This bag only has limited pockets to accommodate other items.
Comfort / Handling
The bag is perfectly lightweight. It offers two ways of handling it. You can carry it with your back since it has shoulder straps. The straps are padded and adjustable for your back's comfort. The bag has a front-padded handle so you can carry it by hand.
C. Overall Comparison
The two cricket bags are both made of highly durable materials which guarantee long-lasting use. They also offer two ways of carrying it but differs in some way due to the materials in the bag such as the wheels of SS Matrix Cricket Bag and DSC's shoulder straps. Price and accommodation are also factors that differ between the two products. However, these bags are both good for managing your equipment so it's up to you which of the two is your choice.