SG vs GM Cricket Protective Gear
Both abdominal guards share the same features, materials and amount of protection to shield your private part.
A. SG Profile Abdominal Guard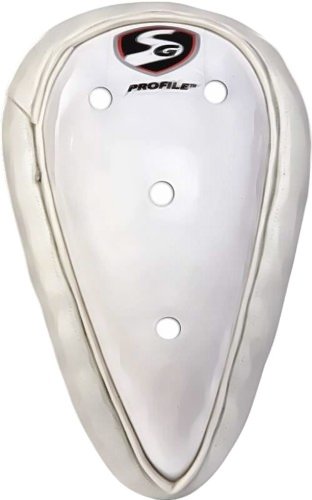 Price
The SG Profile Abdominal Guard costs ₹ 129.00. It has an inexpensive price but it can guarantee you a hundred per cent protection to your groin.
Material
The abdominal guard is made of high impact-resistant poly plastic. It ensures the protection of your groin area from injury caused by the cricket ball's impact. The guard's border is bound with foam and loaded with cotton. This absorbs the impact so you will not feel anything if such unwanted incident occurs while playing.
The guard comes in the perfect shape of an abdominal guard. It is a slip-in type guard which makes you save time when dressing up before the match.
Area Protected
The sole purpose of the abdominal guard is to protect your 'private area' which is a vital part of your body. Accidents such as being struck by a cricket ball in your groin should be prevented because it can cause injury.
Comfort
SG Abdominal Guards perfectly fits into briefs for comfortable use during any cricket match. It doesn't have straps since it's a slip-in type guard. It is also perfectly shaped to give the ideal protection and comfort for cricketers. It also keeps your groin cool because of its four ventilation holes where the air flows continuously.
B. GM Abdominal Guard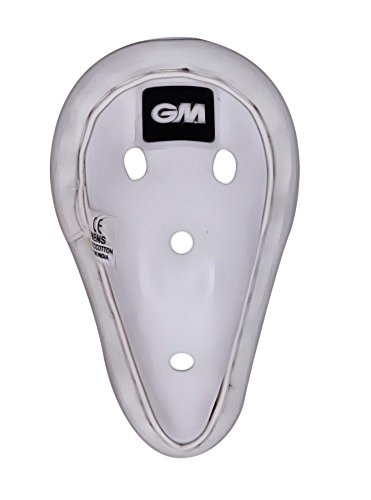 Price
This abdominal guard is sold at an affordable price of ₹ 135. It is made of high-quality materials that fully secure your groin area.
Material
It is made from hard plastics and an impact-absorbent poly-protector to shield your groin area from the ball's impact that can cause severe injury. The border is made of foam and stuffed with cotton that provides extended protection and comfort. The soft sensation that can be felt will prevent you from feeling the impact.
Area Protected
The abdominal guard fully protects a player's groin. With the materials that this guard is made of, it is strong enough to shield your groin from a cricket ball travelling at a high speed.
Comfort
The GM abdominal guard does not restrict your movements during play. It does not affect your performance, hence, it makes you play without any worries because you're 100% protected. Aside from protection, it offers comfort because of its air holes that keep the air flowing when you're playing in hot weather.
C. Overall Comparison
The two abdominal guards reviewed relatively share the same features and amount of protection from the ball's impact. Their price is also cheap and available in different online stores. It's up to you which of the two you prefer.