Sixer vs Klapp Cricket Wicket
Two plastic cricket wickets made for casual games and suitable for tennis balls.
A. Sixer Plastic Cricket Stump Set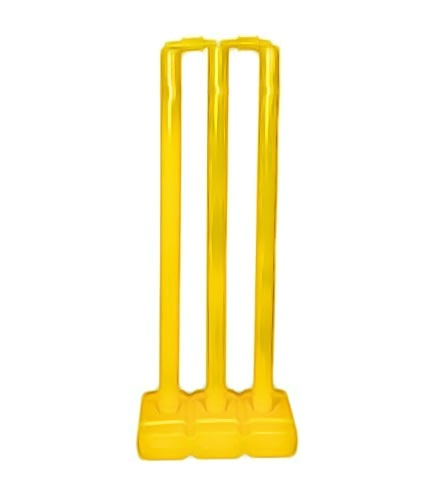 Price
The Sixer Plastic Cricket Stump Set is very affordable and worthy of every coin. It only costs ₹ 799.00 because it is entirely made of plastic. This type of wicket is suitable for casual games and definitely not ideal for leather balls.
Materials
The wickets include, of course, stumps, bails and a base for easy assembling. You don't have to impale it on the ground because the base is already provided. This product requires proper care to maintain it in good shape and to extend its usability. Otherwise, it will be a pain in your budget if you have to buy a new one because it is damaged.
Wind balls or tennis ball are the only types of balls that can be used for bowling. If you will use a leather ball, this will easily destroy the wickets. When bowling, it is advisable not to bowl too hard. Slow balls are enough because you can dislodge the stumps easily.
Size
The stumps have the correct measurement, it measures 70.5cm long with a diameter of 3.60cm. The bails also have the right length where the longer spigot is 3.47cm long while the shorter spigot is 2.05cm long. Barrels measure 5.38cm long which is the proper size.
Best Suited For
This product is highly recommended for casual games. You are free to use it indoors or outdoors. If you want to improve your bowling, this wicket is ideal for you for bowling practises.

B. Klapp FOURSTMP Plastic Stump Wicket Set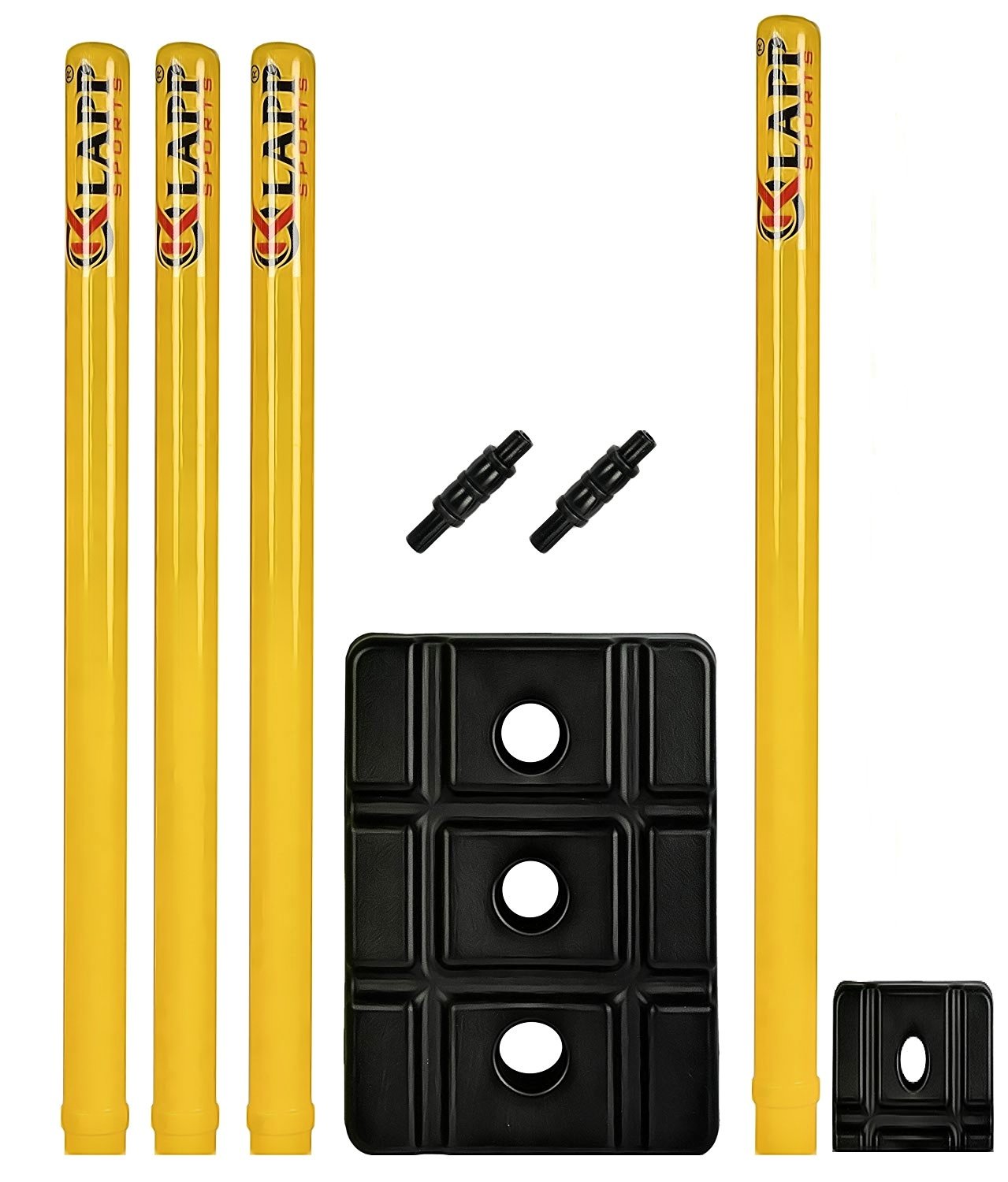 Price
This cricket wicket costs ₹ 1,499.00. It is not that costly but if you want a wicket that will last longer, this is the perfect product for you. It is made of good quality materials and designed for casual games.
Materials
All of the items included in this cricket wicket are made of PVC material for durability. During use, the stumps are sturdy while they're assembled in the plastic base. They are dislodged easily once struck by the ball. It is very lightweight so there will be no hassle when carrying it. A tennis ball suits for this product since it is only used in casual games.
The bonus feature of this wicket is that it has an extra stump in case one of the stumps is misplaced or damaged.
Size
The stumps have an average measurement. They are 71.1cm tall and the bails have a combined length of 10.85cm. The measurements are almost the same so it is sure that the flow of the match will not be compromised with the items' size.
Best Suited For
It is best suited for casual or recreational games played with your friends or family. Any age group is welcome to use this product. You can use it anywhere, such as school, backyard or fields. It is advised not to bowl with too much power so the usability of this product will last for a long time.
C. Overall Comparison
Tennis balls are the type of ball suitable for both products, given the materials that they are made of. They are also designed for casual games so you don't have to put much effort when bowling because the game is only played for fun.