Sunley vs Klapp Cricket Wicket
Two cricket wickets made of plastic. They are ideal for casual games where youngsters want to play cricket.
A. Sunley Cricket Wicket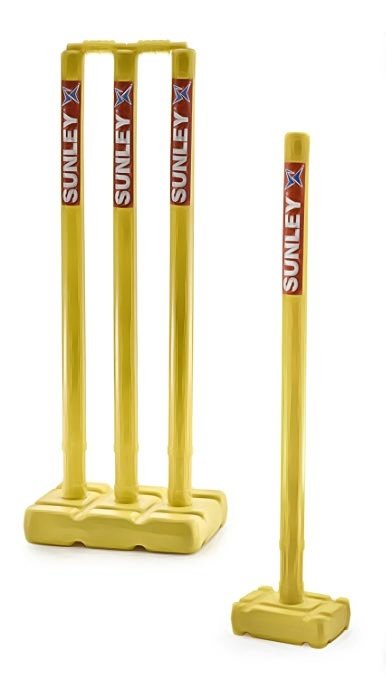 Price
The cricket wicket costs ₹ 1,499.00. Given the material that this wicket set is made of, it has an affordable price. It can be used by children who want to play cricket or for casual games.
Materials
The cricket wicket is consist of four stumps, two bases, and two bails. The base helps you assemble the wicket easily. In case one of the stumps goes missing or damaged, you can use the extra stump provided in the set. All of the items are made of high-quality PVC plastic. Since it is made of plastic, you can only use a tennis ball or a wind ball to prevent damage.
If you will use a cricket ball, the wicket can be destroyed easily due to its impact. It will be a pain to your budget if you have to buy another set again.
Size
The stumps measure 71.1cm long with a diameter of 3.62cm. The bails' longer spigot is 3.49cm long while the shorter spigot measures 2.06cm long.
Best Suited For
The Sunley Plastic Wickets Set is best for casual games played in school or in the neighbourhood. It is very lightweight which makes it easy to transport in your cricket bag. This cricket wicket requires proper care to maintain its durability.

B. Klapp FOURSTMP Plastic Stump Wicket Set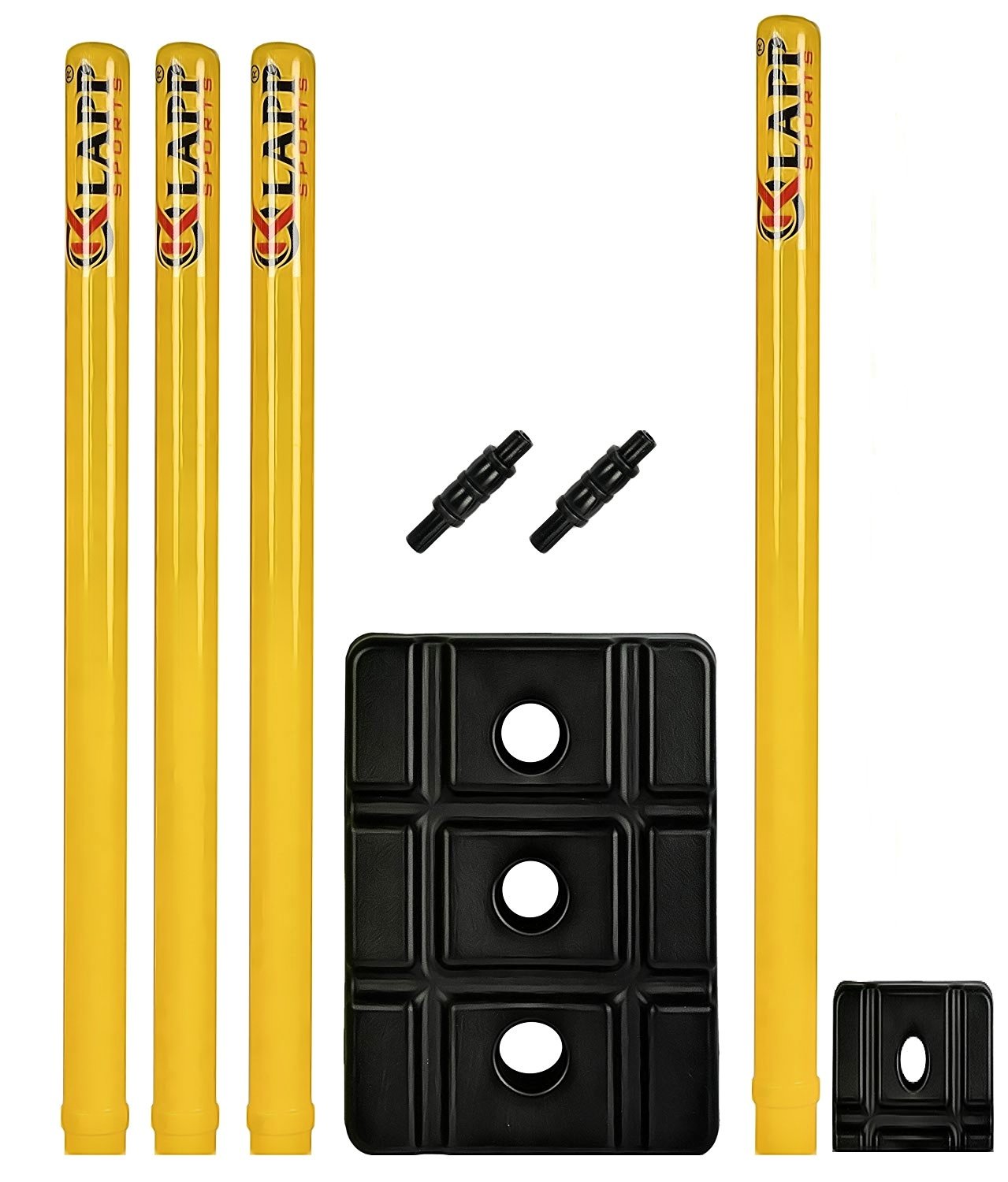 Price
The Klapp FOURSTMP Plastic Stump Wicket Set is worth ₹ 1,499.00. It has an inexpensive price but it is made of good quality PVC which makes it strong during use.
Materials
As mentioned, all items are made of very strong materials. It is sturdy during use because it doesn't fall easily. It has three PVC stumps with an extra stump that you can use if one of the stumps is lost or broken. The set has a good colour combination where the stumps are yellow while the base and the bails are black.
Size
The set's materials measure between the minimum and maximum measurement. The length of the stumps is 71.1cm while the bails have a combined length of 10.85cm. The stumps and bails are lightweight so it will be easy for you to bring it along with your cricket equipment. The base has a bit of weight but it doesn't affect when you transport your cricket kit with you.
Best Suited For
The cricket wicket is ideal for practice matches and casual games. This item is also a perfect set to be used by children who want to play the sport. Medium bowlers are suitable for this type of wicket. However, fast-bowlers and spinners are not ideal for this one because their delivery can break the stumps. It is advisable to bowl not too hard to keep the cricket wicket in good shape.
C. Overall Comparison
Both cricket wickets can only be used in casual games. The Klapp cricket wicket has the best quality over Sunley since it is made of a strong quality of PVC. The advantage of the two cricket sets is that they are both water-resistant. However, they are prone to damages especially if you will use a cricket ball.