A multinational cricket manufacturer which became a partner of the ICC Cricket World Cup in 2015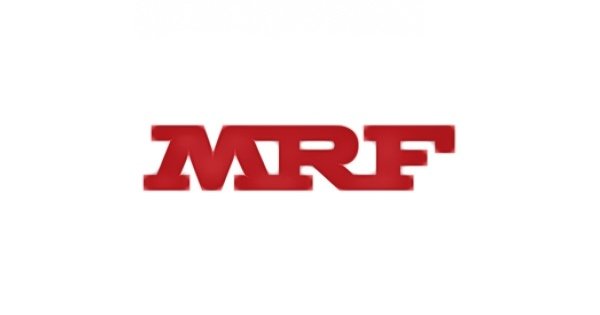 Price Range
The price of MRF products ranges from ₹300 to ₹42,000. They are widely popular for manufacturing cricket bats which range from ₹600 to the maximum price mentioned. You can purchase their bats at a discounted price so you can have more savings to buy another item for the sport. Price of every product may vary due to size or design.
Availability
MRF is one of the most popular brands that you can find in online shopping sites. No doubt, you can find their products at the sites where you buy sporting equipment. However, the price of each product may depend on the region where you live, so is the shipping fee. The stocks of this product also depend on the stores. Most of their products are manufactured and shipped by batch so always check if they have stocks for the specific product that you want to purchase.
Quality
Products manufactured by MRF come in great quality and they are highly durable. It ensures long-lasting usability like no other. They are all built with good quality materials which is why all of their products last for a long time. This is also the reason why a lot of star cricketers use their bats in international leagues.
MRF products also come in different weight, especially when it comes to cricket bats. It can be lightweight or slightly heavy, but it will not cause any disadvantage when batting. Their gloves also vary in weight because of the padding.
However, having a good quality doesn't mean that it is fully resistant to damages. Damaging is inevitable but the best you can do to prevent it is to give proper care to the items during use or even when storing it.
Junior and professional cricketers are suitable for the products manufactured by MRF. Players are free to use this in any league or format of the sport. Aside from matches, they can also utilize the use of their products for practice games to improve their form.
Variety of Cricket Equipment
MRF offers a wide variety of cricket products you can choose from. They have everything from bats, protective gears to bags. All of them come in different designs and sizes you can choose from. What MRF always gives is uniqueness and comfort. These make a cricketer stand out and succeed in the match.
Cricket bats manufactured by MRF are made of either English, Kashmir or Popular willow. They all come in great quality which helps the player produce a high-level performance. This will ensure that you can hit the ball with a loud 'knock' and score fours or sixes. Some of their cricket bats come with a freebie which is a cricket ball.
The cricket balls have an inner core built with premium quality materials. Most of them are made of alum tanned leather. This lets the ball bounce perfectly when bowled. Spin ball and fast ball are suitable deliveries for MRF cricket balls. It will absolutely hit the wickets and dismiss the batsman of the opposing team.
For batting and wicketkeeping, cricket gloves are needed. The finger rolls of MRF batting gloves have moulded fibre shells for double protection. They are padded by plastazote foam which protects your hands from the ball's direct contact. Wicketkeeping gloves are made of quality leather with mesh inserts to provide ventilation. Both products are suitable for junior and senior cricketers who play for their respective leagues.
MRF also has cricket bags to store and carry your cricket equipment. They all give perfect accommodation and comfort. It is ideal for professional cricket players because they are the ones who have the most items needed to be carried for the game.
Popularity
MRF is a multinational company that manufactures different products which include cricket equipment. The brand is based in India and is endorsed by a lot of popular cricket players. Sachin Tendulkar, Brian Lara and Rohit Sharma were the brand's previous endorsers. Currently, Indian Cricket Team skipper Virat Kohli is one of their endorsers.
In 2015, MRF is one of the global partners of the 2015 ICC Cricket World Cup. They have won several awards for being one of India's most trusted brands.