Sanspareils Greenlands Cricket Gear
Known as India's most trusted cricket brand, SG Cricket Gear brings you the most affordable products that will provide you quality, comfort and protection across different formats and cricket leagues.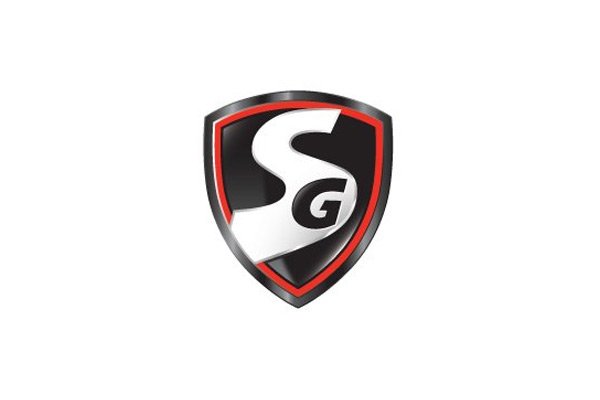 Price Range
The lowest price of an SG product is at ₹89 where is an abdominal guard. The highest price is at ₹60,000 which is the price of their most expensive cricket bat. Prices may vary in different online stores. You may find the product sold at a price cheaper than the original price.
Availability
As mentioned, SG cricket gear is available in sporting equipment stores. For easy purchase, you can buy their products online. SG is undoubtedly one of the widely known cricket equipment brands in the globe. They ship their products worldwide so it will not be hard for you to buy their products.
SG cricket bats are the widely used item from the brand. They are used in domestic and international cricket tournaments. It is suitable for entry-level players and professional cricketers.
Product Quality
SG brings a promising world-class quality for its users. They always meet the satisfaction of buyers, of what they're exactly looking for a specific product. The brand manufactures its products with premium quality materials and builds them with the help of high technology engineering.
Their products come in the right measurement and weight so that the user will be comfortable using them. They don't add any nonsensical designs in their products because they always follow the traditional design.
Variety of Cricket Equipment
SG has a wide range of cricket equipment. You can find cricket bats, protective gear and clothing. Bats dominate their collection. They have over a hundred bats used by a lot of batsmen. Either English or Kashmir willow is the type of wood that a bat is made of. Most of their bats have a toe protector to prevent cracks and wear.
The bats come in a different design and are custom-made to enhance an excellent batting. If you'll take a good look with their collection, they have a very colourful set of bats. The stickers embossed near the handle add a slick style to the bat. Handles are also coloured and they all look pleasing to the eyes. If the capability of the bat will be discussed, SG's bats assure that you can hit with power and control.
Cricket balls made by SG are completely hand-crafted and widely used in Test cricket. They have a naturally seasoned inner core with a Portuguese cork wound. They are wrapped with 100% wool. Lots of them are made with alum tanned leather which is water-proofed. They are stitched with nylon string for a strong abrasion and excellent shape. You can buy their balls by the pack, rather than buying them one by one.
Next on the list are cricket softs which include the gloves and protective gears. SG batting gloves are made of leather and PVC material. There are other special materials inserted in the gloves for high impact protection such as thermoplastic polyurethane. Their gloves mostly come in a bulky design because of the thick finger rolls. This enables a 100% protection for your fingers. They don't just provide safety but also enhances the best grip to the bat.
Wicketkeeping gloves are made from the same material. They offer sweat absorption because they are lined and padded with a towel in the cuffs. They have mesh inserts for ventilation. Both gloves can help you perform well in the respective role assigned to you. You can use them in domestic or international matches.
The protective gears have a traditional design so that the wearer will be familiar with how to use it. They are made of high-density materials and stuffed with extra padding. With the materials that built their protective gears, the area they protect will prevent having a direct contract with the ball.
Cricket helmet is one of the most vital cricket gears manufactured by SG. They provide maximum protection since it is made of high impact polymers. The face grill has an excellent design for the safety of your face. It is lightweight so your head will not feel heavy during play.
SG also offers other products like cricket clothing and shoes that you can wear at any format of the sport. They also have kit bags to store your entire equipment. If you want to buy their products in full set, they have a complete set packed with the items you need for the sport.
Popularity
SG is India's most trusted manufacturer of cricket gear. As mentioned, they export equipment globally and they are used by star cricketers like Shakib Al Hasan, Hardik Pandya and Shane Watson.