Sareen Sports, known as SS, is a huge manufacturer of cricket equipment based in India. They are widely known for their cricket bats that are mostly used by the best Indian batsmen.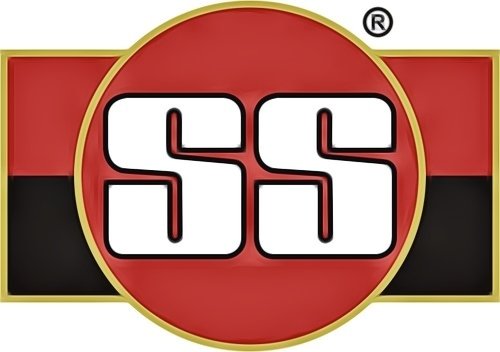 Price Range
SS cricket equipment has a price range that starts from ₹ 85 to a whopping ₹ 43,200. The cricket bat that you can buy at the lowest price costs ₹ 1,100 while the highest is at more than ₹ 40,000. The price of cricket bats varies because of different size and colour options. Other products also go that way. The materials that they're made of can also be a factor with the product's price.
The price may be also different depending on the region where your country is located. If you want to purchase a specific product from SS at a low price, you can also look for other stores that sell them at a lower rate or with a discount.
Availability
You can find SS products in various online stores. This brand is widely popular in the market so it is impossible that you can't find the product that you want to buy from them. All of their products are available for amateur and professional cricketers alike. They can use it in domestic and international matches.
Product Quality
SS products come in a good combination of tradition and technology. It is obvious in their products that they follow the traditional design of cricket equipment. To add style, they mix it with their creativity. All products are created with hard work, helped by SS' high-technology facilities.
The quality of every product from SS will ensure that it helps you perform well in the match. They manufacture their products with the materials that can reinforce durability and comfort to the player, especially to the flow of the game. Given the highest price that they have in their price range, this proves that SS products are absolutely made of top quality materials.
SS has a lot of popular products that met positive reception from players. Their products are designed to provide quality and extended usability which is why they are very popular in the international market.
Variety of Cricket Equipment
The brand has a huge collection of various cricket products from cricket bat to clothing. You can say that this brand is a 'haven of cricket products'. They have everything that you need for the sport. Also, they come in various designs that you can choose from.
SS is widely known for its cricket bats. The most popular designs that they sell are the TON and Sunridges Series. It is the widely used bat in various tournaments and leagues. Their cricket bats are mostly made of high-quality English or Kashmir willow. It lets you have a good grip on the handle since it is wrapped with a rubber material. The bat will ensure you a hard-hitting knock that will help you amass a good score.
Cricket gloves are also one of their best selling products. Most SS gloves are made of PU material or authentic leather. They are lined with mesh material for ventilation. They come in good quality which reinforces you to have a good grip of the bat. For wicketkeepers, they also have gloves that are made of materials that slightly differs from the batting gloves. Despite this, they can have a good catch of the ball bowled at a high speed.
The cricket protective gears from SS include thigh pads, batting pads, abdominal guards and the like. It is provided for young and adult cricketers so that they are fully protected from the ball's impact. Every item is made from impact-resistant materials. For easy wearing, they come in traditional design. Most protective gears are stuffed with cotton or foam to provide comfort to the wearer.
Other items that you can find in SS' collection are cricket balls and bags. They also have clothing which includes t-shirts, long sleeves and trousers. All of them are designed for all formats of cricket and for different cricketing events.
If you want to buy the cricket equipment as a whole, rather than buying them per item, SS has a complete kit, packed with all the items you need for the match. You can save more if you will buy their cricket full kit.
Popularity
There is no doubt that Sareen Sports (SS) is highly popular in the market. Their cricket bats are widely used in Asian countries that play cricket. You might have seen this product being used in international tournaments like the ICC World Cup. The brand exports its products around the globe. Their bats are used by a lot of star cricketers like Sachin Tendulkar, Yuvraj Singh and Sachin Tendulkar.