How to Choose the Right Sports Betting Match
How to Choose the Right Sports Betting Match
Find out how to choose the right sport and match to bet on. Know the different kinds of sports betting matches available in most sportsbooks.
There are thousands of sports matches happening at any given day. This makes it harder to choose which one you want to try your luck on. Here are a few things to consider before you wager.
Which Sport?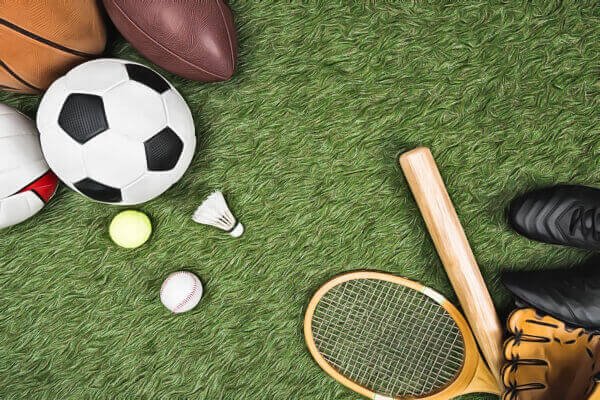 Choosing the right sports betting matches first requires you know what kind of sports you like. If you are not sure then you can ask yourself the following questions: What sports did you play as a kid? Are there any sports you enjoy watching on television?
These questions would not take too much of your time. This is because you probably already thought of the sport you love when you read the questions.
Different Kinds of Sports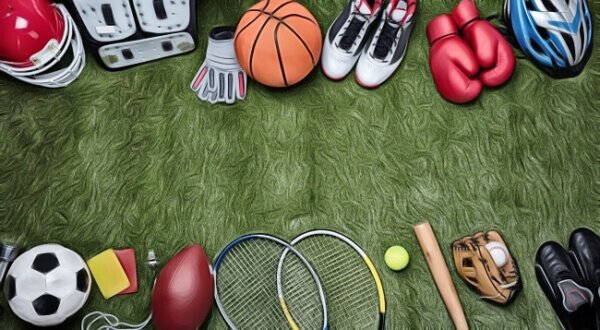 You can enjoy the sports and teams you love to the next level when you wager on their matches. Betting on them is easy because of online sportsbooks like Sportsbet.io.
Betwala.com shows all the available cricket matches happening, in the next 24 hours, and in the future.. A detailed market is also provided so you would be able to see the best odds for the sport you want to wager on.
Here are the list of sports you can bet on:
Cricket → Boom Boom Afridi, Little Master Tendulkar, and King of Swing removed misconceptions about Cricket when they rose to fame in this intensely gratifying sport. The most popular leagues it has are the ICC World Cricket League, Indian Premier League, and Cricket World Cup.
Football → Football is undoubtedly the most popular sport worldwide with thousands of teams across hundreds of leagues. The most popular leagues it has are Bundesliga, La Liga, and Premier League.
Tennis → Gripping games, intense competitions, and incredible wins by players like Serena Williams and Rafael Nadal, prove tennis is an off-the-rack outstanding sport. It's played all around the world and has various leagues like Davis Cup, The US Open, and Wimbledon.
Basketball → Basketball continues to be one of the most watched and attended sports in the world with players like LeBron James, Michael Jordan, and Magic Johnson. The most famous basketball leagues are National Basketball Association (NBA) and EuroLeague.
Counter-Strike → This game had countered and stricken the world as one of the most intense and gratifying e-sports in recent times. Its leagues are ESL Pro League, ELeague, and ECS League.
Baseball → This bat-and-ball game is one of the world's oldest sports in the world. Its most popular leagues are Major League Baseball (MLB), National League (NL), and American League.
Snooker → Ronnie "The Rocket" O'Sullivan, Stephen Hendry, and Steve Davis has shown the world the intensity of the sport. It's different from billiards and pool as snooker is played with 22 colored balls and 1 white ball.
Alpine skiing → Mikaela Shiffrin, Aksel Lund Svindal, and Marcel Hirscher had more than guts and skill in this one-of-a-kind sport. Given the nature of it, it only has a few leagues like International Ski Federation, Alpine Canada, and United States Collegiate Ski and Snowboard Association.
Athletics → Athletes like Usain "Lightning Bolt" Bolt had carried their love for the sport and quickly passed it to the masses. Now more people are aspiring to be athletes with the same passion and dedication they had. It's most commonly known leagues are National Collegiate Athletic Association (NCAA), Ivy League, and Eastern College Athletic Conference (ECAC).
Boxing → From Muhammad Ali, Mike Tyson, and even a fictional Rocky Balboa, boxing continues to be one of the exciting sports to watch and bet on worldwide. Famous boxing leagues are Super Boxing League, Ultimate Fighting Championship (UFC), and World Boxing Association (WBA).
Darts → Phil Taylor among others had risen to the top of this delicately dangerous and exciting game with his accuracy, prowess, and finesse. The most common dart leagues are Professional Dart Corporation, British Dart Organisation, and Professional Dart Players Association.
DOTA 2 → DOTA 2 has spread globally in a span of few years and created legendary players like Artour "Arteezy" Babaev, Danylo "Dendi" Ishutin, and Clement "Puppey" Ivanov. It has since then created various leagues where people all over the world compete in the e-sport.
Golf → Famous golfers such as Tiger Woods, Jack Nicklaus, and Arnold Palmer has swung their skills in front of the world and showed it's a sport anyone can play. Popular golf leagues are The US Open, Masters Tournament, and The Open Championship.
Ice Hockey → Players like Wayne "The Great One" Gretzky showed finesse, exemplary skill, and heat in this cool yet intense sport. Popular leagues are as follows: National Hockey League (NHL), Kontinental Hockey League (KHL), and Elitserien otherwise known as Swedish Elite League (SEL).
Handball → More than prowess and expertise, Nikola Karabatic, Mikkel "The Viking" Hansen, and Daniel "The Explosive" Narcisse, has showed the world that the sport is all about teamwork and sportsmanship. The popular handball leagues are Premier Handball League, EHF Champions League, and Úrvalsdeild karla.
MMA → The sport of legends where guts and skill are built and ingrained in their astounding fighters like Georges "Rush" St. Pierre, Anderson "The Spider" Silva, and Fedor "The Last Emperor" Emelianko. The most known MMA leagues are: Ultimate Fighting Championship (UFC), ONE Championship, and Absolute Championship Berkut (ACB).
Motorsports → Skills, wit, and speed were the driving forces behind Jackie Stewart, Lewis Hamilton, and Olivier Grouillard into excelling at this exciting sport. The commonly known leagues they had populated with their sportsmanship and skills are Formula 1, Barber Pro Series, and British Supersport Championship.
Rugby → Famous rugby players like Nathan Sharpe, Briann O'Driscoll, and Richie McCaw has inspired many into playing this passionate sport. Rugby's famous leagues are Super League, National Rugby League, and Rugby League World Cup.
Squash → Squash had taken to the hearts of masses worldwide as players like Jahangir Khan and Nicol David prove that it takes more than skill and guts to excel. You would need an intense passion and dedication which they, and other squash players, show.
Table Tennis → Players like Ma Long and Jan-Ove Waldner prove that skills, excitement, and entertainment are larger than you'd think in table tennis. The famous table tennis leagues are Chinese Super League, French Pro A League, and Russian Premier League.
Volleyball → Volleyball players like Karch Kiraly, Logan Tom, and Misty-May Treanor had been bringing the heat in various Volleyball forms. Their intensity and excellence at the game had sparked thousands of players all over the world into the sport. The three famous volleyball leagues are Premier Volleyball League, Fédération Internationale de Volleyball (FIVB), and European Volleyball Confederation.
Which Team/League?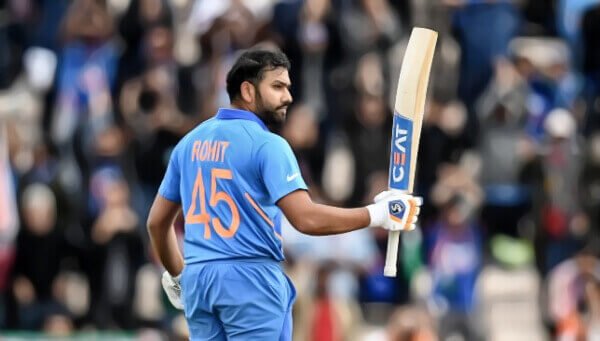 Now that the easiest part is done, you can move on to figuring out which team or league you want to bet on. When you watch the games of that sport you like, are there any particular team/league your eyes are drawn to? Do you keep up to date with one team/league more than the others?
The first team/league that pops into your head is the one you most likely want to bet on. After figuring this out all you have to do now is to wait for any of their matches to occur so you could bet on them in sportsbooks like Sportsbet.io.
Where to Bet?
If you have already figured out what kind of sport piques your interest more than others, then all you have to do is find the right online bookmakers. Betwala features all cricket national and international leagues. It offers various odds and betting options for you. On the other hand if you had taken an interest to other sports, you can check out Sportsbet. It has various bonuses and offers which you can use as you wager.
Jaina vs Cosco Cricket Balls
Both made for tournament matches, both made of quality materials, both made to be used in tournaments and practi...
What is a Casino Price Boost?
Find out what is the casino price boost and how you can use it. Know the best online casino sites where you can ...
Online Casino Live
Learn what live casinos are and how they work. Find out the common live casino games and where you can play them.
Outright Betting Explained
Learn what outright betting is and why it matters. Find out where you can go to bet on the outcome of your favor...
What are Casino Free Spins?
Find out what are casino free spins and the different kinds of free spins bonuses. Know the best online casinos ...