Skera vs Klapp Cricket Gloves
Skera vs Klapp Cricket Gloves
A glove for casual games versus a Test cricket glove.

A. Skera E3136815 Rookie Wicket Keeper Gloves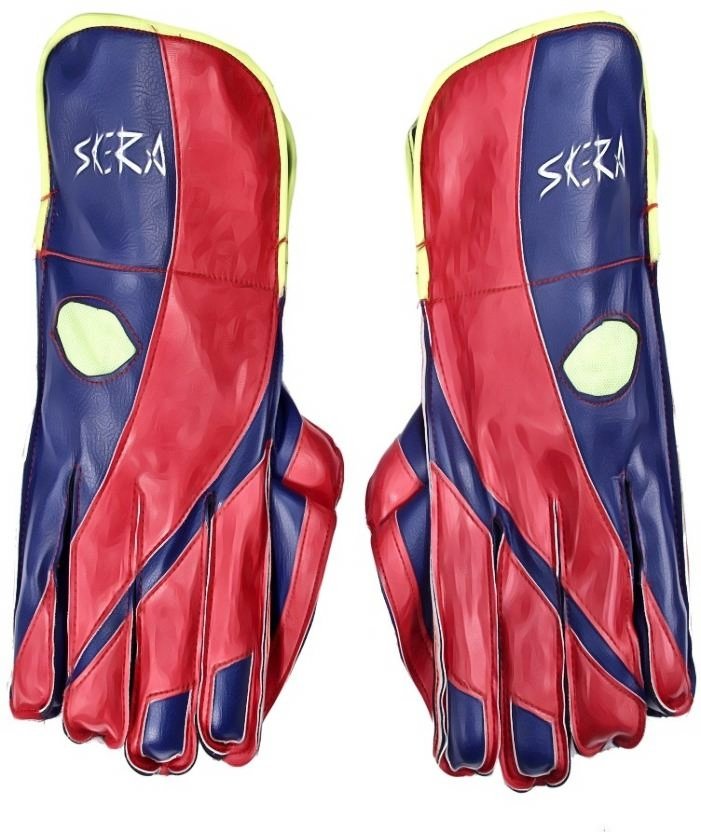 Price
The Skera wicketkeeping glove is sold at an affordable price of ₹ 825. This glove is suitable for beginners and those who play casual games. The price is reasonable since it is only made of low-end materials.
Materials
The glove is made of medium quality leather. It can only be used for a short period of time and less than 50 matches. It is not suitable for club and professional cricket matches because those are the most crucial games.
The gloves provide protection to the wicketkeeper. The fingertips have an inner-plastic protective casing that prevents injuries to your fingers. Deliveries may come at a high speed which can result in broken fingers if you're not wearing gloves. However, these gloves are meant for cricket balls travelling at less than 100kph. It also has a very small web to catch the ball so you should be smarter when catching the ball.
You can feel a little soreness after the game since the gloves don't have enough padding inside. Only a very thin layer of foam is provided inside.
Weight
The gloves are very lightweight since it is made from low-quality materials. You can feel slightly the ball's impact once you catch it.
Size
Given the weight of the gloves, it is made for the youth who wants to play cricket for fun. It can also be used in a match that doesn't use authentic cricket equipment. A tennis ball is also ideal to use in a match which suits this type of cricket gloves.
Design
The Skera Wicketkeeping Gloves has doesn't have anything special in its design. It doesn't show a bulky design since it's only an ordinary cricket glove. The colour scheme only comes in primary colours (blue, yellow and red). It gives off a boxing glove vibe when you first look at it, based on its colours.
B. Klapp Test Leather Wicket-Keeping Gloves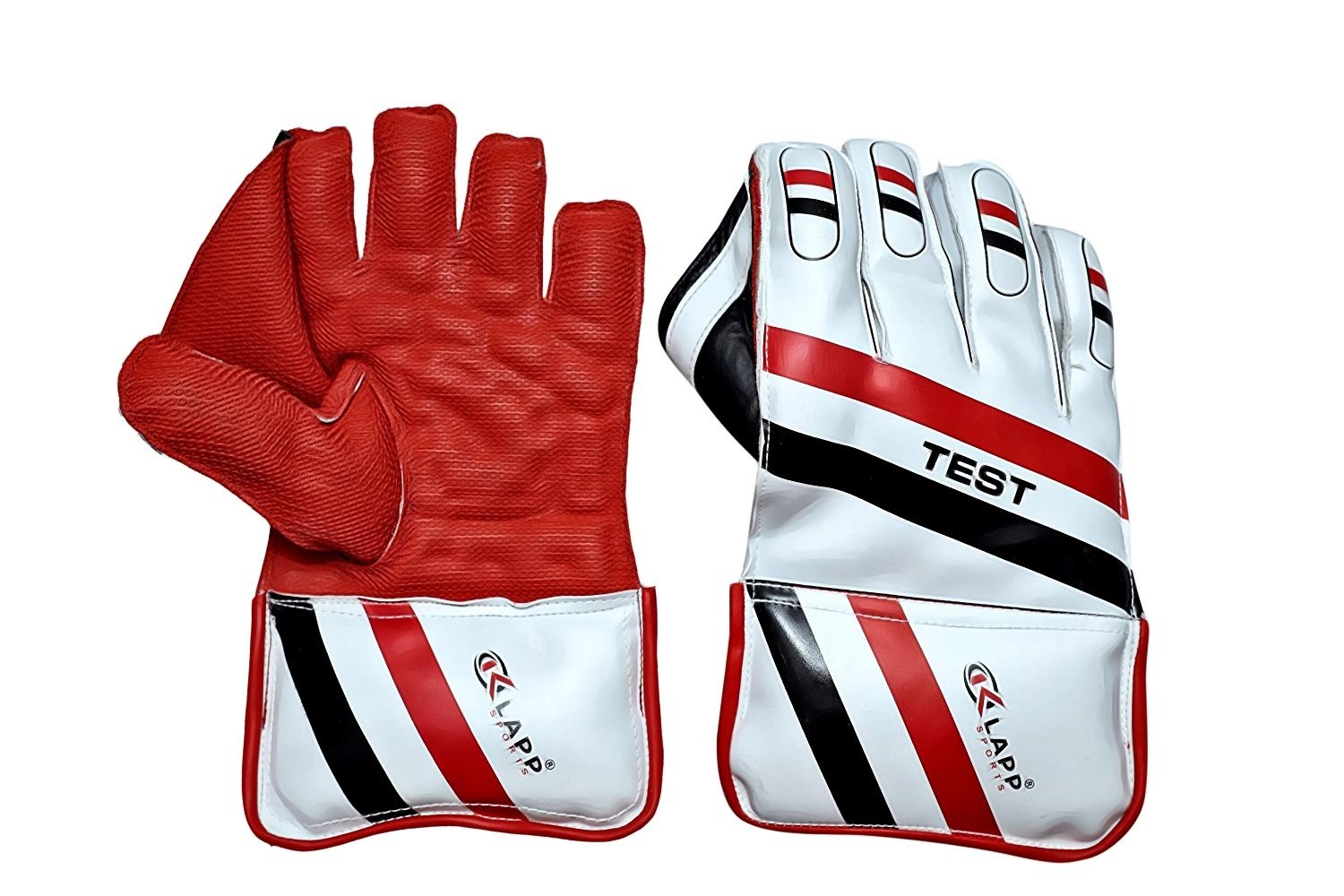 Price
The Klapp Wicketkeeping Gloves cost ₹ 1,099.00. The price is affordable and surely valuable for your budget because it is made of good quality materials.
Materials
The gloves are made of Optimus leather which makes it durable. Protection comes first with this cricket glove. It has a fair amount of padding inside for comfort and injury prevention. Your fingers are protected with the inner-plastic casing inside. This will help prevent injuries once you caught the ball travelling at a high speed.
You can notice the thickness of the cuff because of its padding. The gloves' cuffs have a towel lining to absorb sweat during play. Aside from sweat absorption, the cuffs' thickness provides protection to your wrists. There is also a web between the thumb and index finger which helps you catch and secure the ball once you caught it.
With the materials given, it is ideal for intermediate play such as club cricket games and professional matches especially Test cricket.
Weight
The gloves weigh 500g. With the gloves' weight, you can tell that it has a lot of materials inside that will protect you at any match you play.
Size
This glove comes in three different sizes. Youth and adult players can use these gloves. It is only suitable for cricketers who are truly knowledgable of the sport.
Design
The gloves' colour combination (red, black, white) adds style to the wicketkeeper. It gives off a sporty vibe, especially when playing right on the spot. At the back of the gloves' hand, you can see that the word 'Test' is written on it. This means that these gloves are ideal for the longest format of cricket.
C. Overall Comparison
There is a very huge difference between the two gloves in terms of features, comfort and protection provided. The Klapp wicketkeeping glove wins this one since it has greater features over Skera. Klapp is also made with quality materials and designed for true players of the sport. This makes it the best choice for wicketkeepers.

What is a Casino VIP Bonus?
Find out what is a casino VIP bonus and why you need to take advantage of it. Know some of the best online casin...
DSC vs SG Abdominal Guard
Two inexpensive abdominal guards for guarding your family jewels. A. DSC Armour Cricket Abdominal Guard
Sixer vs CW Cricket Wicket
Both can be used for bowling practice, but the other can be used with a leather ball. A. Sixer Plastic Cricket ...
BAS vs DSC Thigh Guard
Two thigh guards with different designs but similar priced. A. BAS Vampire Player Thigh Pad 2 Strap
DSC vs Skera Cricket Gloves
A professional-calibre wicket-keeper glove versus a casual user's glove. A. DSC Intense Speed Cricket Wicket Ke...