CE vs Sixer Cricket Wicket
CE vs Sixer Cricket Wicket
Two brands of wickets with two sets of stumps for bowling practice.
A. Sixer Plastic Cricket Stump Set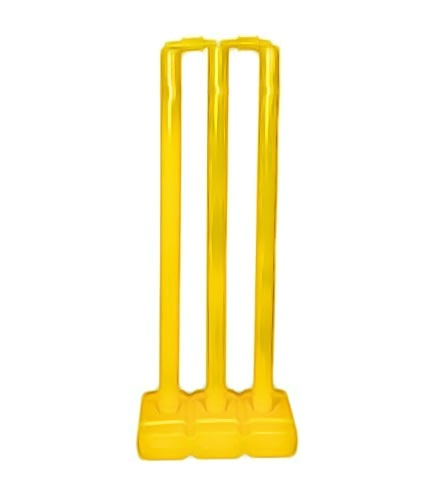 Price
The Sixer Plastic Cricket Stump Set costs ₹ 799.00. The price is reasonable given that it's made of plastic but it can still be a little bit expensive for some.
Materials
As mentioned, the wicket is made entirely of plastic. This could be a problem, especially when using leather balls. It is not made to withstand fast throws with a firm ball. Using a tennis ball is highly advised when using this wicket.
Given the material, one should be able to knock off the bails rather easily. This does not reflect the actual pace you will need to bowl in order to dislodge the bails. It will require extra care when using especially if you want to make it last. Do not bowl too fast otherwise you risk damaging the wicket.
Size
Each stump is 70.5cm long with a diameter of 3.60cm, the average measurements that a stump should have. The bails have these measurements: the total length is 10.90cm, the barrel is 5.38cm long, the longer spigot is 3.47cm long, and the shorter spigot is 2.05cm long. Since plastic doesn't retain its shape well especially when it is hollow, this could be the reason why the bails have shrunk. Nonetheless, they are as close to the actual measurements.
Best Suited For
This type of wicket is recommended only for recreational purposes or casual games. It is not meant to be used with leather balls which could potentially destroy the wicket altogether. It can also be used for bowling practice, helping you perfect your bowling technique.
B. CE Rhino Plastic Moulded Cricket Stump Set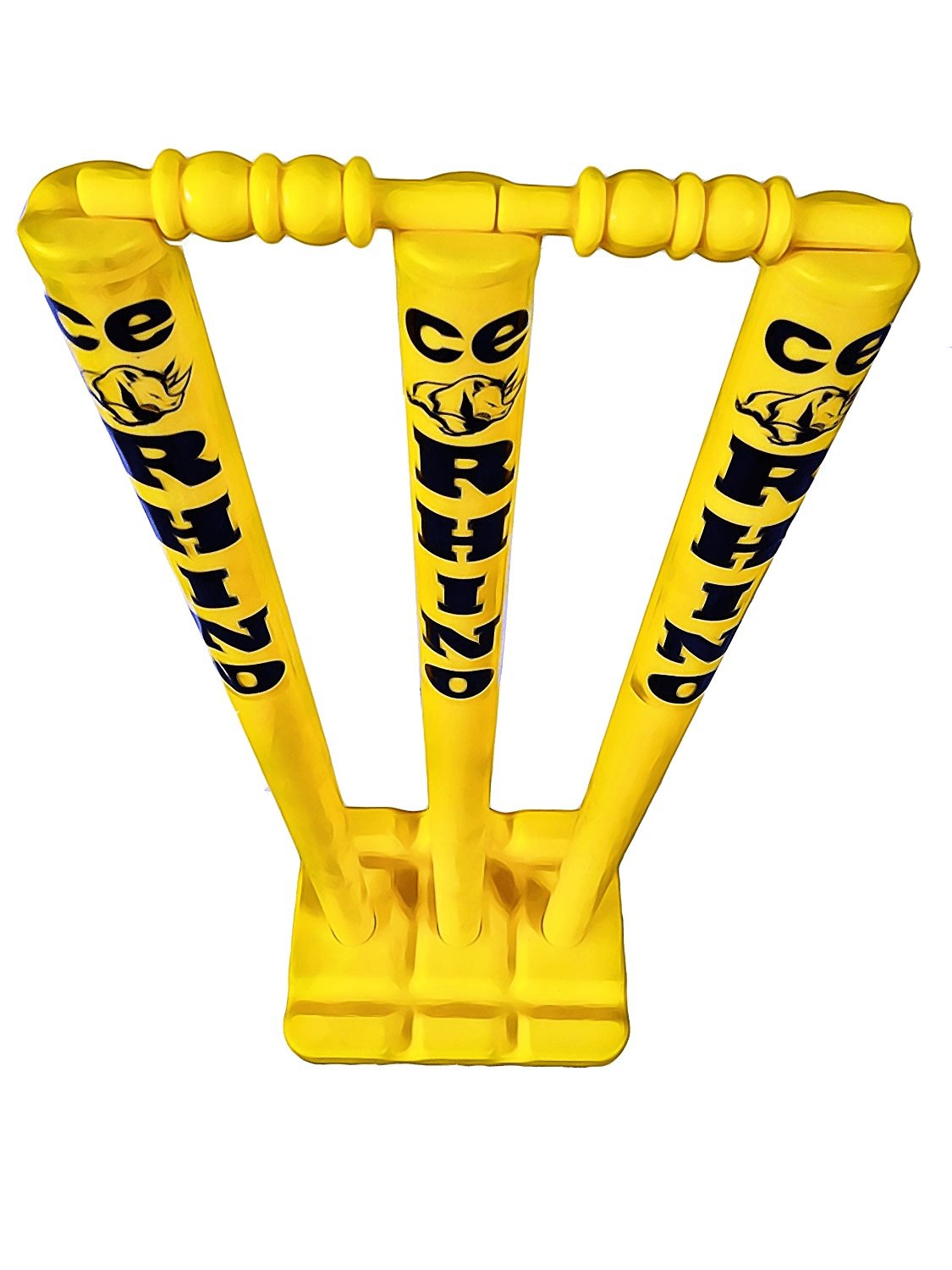 Price
The CE Rhino Plastic Moulded Cricket Stump Set costs ₹ 780.00 which is actually a great price for this type of wicket. And considering that the set comes with a free Tennis ball, this is definitely value for money.
Materials
The wicket is moulded entirely from plastic, making it lightweight. One of its upsides is that it can be carried and set-up on almost every flat surface. But because it is made of plastic, it is not meant to be played with a leather ball and with high speed throws because it could destroy the wicket entirely.
The free tennis ball is a big plus since this kind of wicket is best used together with it. You don't need to go through the trouble of finding a separate ball to use. Just don't throw the ball too strong at it otherwise you could break it.
Size
The stumps measure 71.1cm tall, the correct length for a stump. The bails also have correct measurements: each one has a total length of 10.95cm long with the barrels measuring 5.40cm, the longer spigot measuring 3.49cm, and the shorter spigot measuring 2.06cm. It is difficult to find bails made entirely of plastic that have the proper measurements, so this is definitely a plus you should take note of.
Best Suited For
As with other wickets made of plastic, it is best used for bowling practice or casual games and nothing more. It is not meant to be played with a leather cricket ball and with very fast throws. If you want to make this wicket last, you will have to be careful when using it.
C. Overall Comparison
With both wickets meant to be used only for practice and casual games, it comes down to value for money on which wicket brand you should choose. Looking at the prices mentioned, the CE cricket wicket is cheaper plus it comes with a FREE tennis ball, telling you that you should only use this type of ball when playing with plastic wickets.

Klapp vs KD Cricket Helmet
Two fairly cheap helmets best used in club-level matches. A. Klapp Armor Cricket Helmet with Back Head Protecti...
Online Casino Slots
Learn more about how slots work and the different factors you should consider while playing. Find out what are t...