Online Casino Table Games
Online Casino Table Games
Learn how different table games you can find in online casinos work. Find out how you can play them and where you could wager your chances.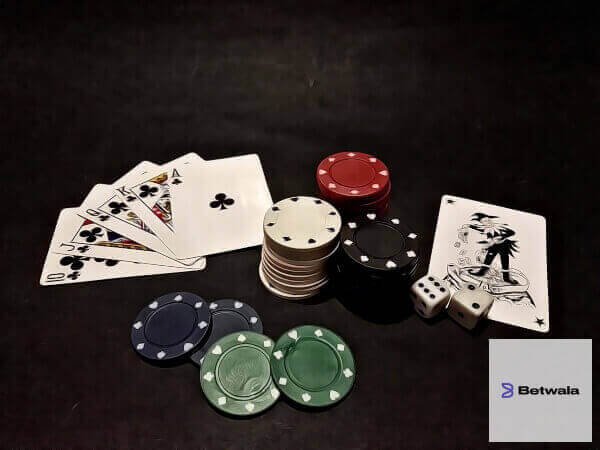 Table games make up most of what you can play at online casinos. This is because there are many different kinds of table games operating on another set of rules. Fully learning each of the games and what sets them apart makes it easier to play and increase your chances of winning.
What are Table Games?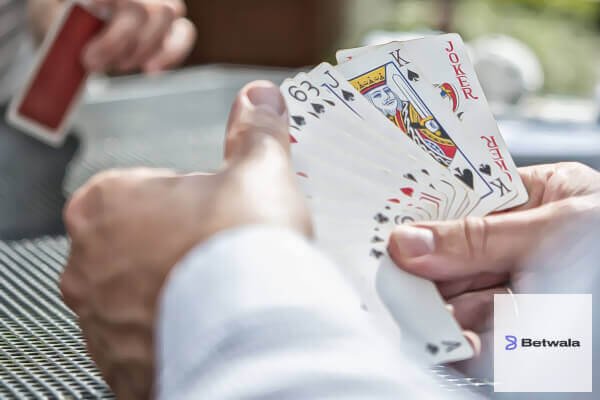 Table games are ones you can find on traditional casinos that are played using a deck of cards and on a table. They have been popularized in land-based casinos where you could try your luck and see if you will win a larger amount of money with the amount you wagered.
These card and table games are fast-paced. It is one of the reasons why they are popular with most people because it does not take much of their time. Furthermore, online table games can be played no matter where you are. This means you could enjoy them even if you do not have people you can play with.
While there is no specific strategy you could use to win in one of these games, you could use mathematical probability to your advantage. It would help if you wanted to see what your chances are. If a bad draw of cards appearing is higher than the rate a good hand will come to you, then you can wager another time.
Types of Table Games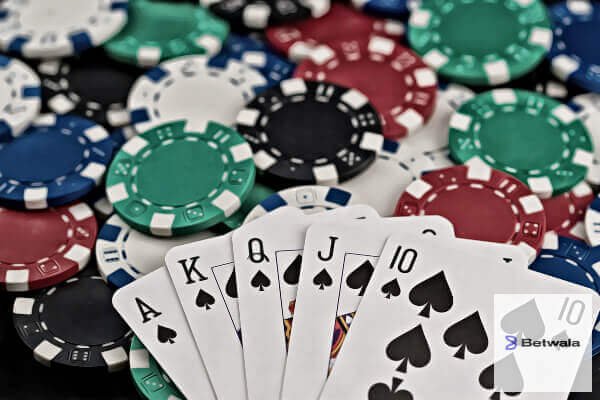 There are different types of table games that you could play if you wanted to. Various variations from one type of card game had been made. Additionally, card games that exist purely in one country exists. However, the table games you could find and play at most online casinos are: baccarat, blackjack, poker, and roulette.
Baccarat
Baccarat is one of table games in a casino that needs no skill and has one of the best odds for you. For this game, you are only playing against the banker. This means it does not matter how many people are in a baccarat table with you because they cannot interfere with your game.
What you do need to focus on in here is your cards, the banker's, and the tie. This is not hard to understand because you only have to compare the sum of your cards to the other person's cards.
Keep in mind though that while baccarat is a game comparing the sum of the cards you have, the highest number of value here is 9. This is because only the rightmost digit of the sum of your cards is used. For example you have 2 and 4, then you have a total of 6. However, if you were dealt with 7 and 9, then your hand would still be 6 because only the rightmost digit is used.
The value of the cards depend on the number indicated on them but face cards like the king and queen have no value. Aces are valued with 1 point and Jokers are not used in this game.
While there are other types of baccarat, one popular variant of the game is punto banco. The concept of the game remains the same but with slight differences.
The game usually starts where you and the banker will be given two cards. If the card you have does not total into 8 or 9, then you would have to base your next move on the point value of cards you have. If your hand has an initial total of 0 to 5, you will draw a third card. But if it is equal to 6 or 7 then you will stand. The banker plays under the same rules as you so you do not have to worry.
Blackjack
Blackjack is one of the most popular casino game around the world because of how easy it is. As this is usually played between you and a dealer, there is no limit on how may players can join your table and play.
If you want to play this, all you have to remember is that the cards you have should only be higher than the dealer and should not exceed 21. You do not play against other people so you do not have to worry about them getting a better hand at you.
When you receive your two cards from the dealer as soon as the game starts, you could keep the cards you have, which is also known as stand.
Your other choice is to ask the dealer for another card to increase the sum of your hand. This is known as hit me. You could ask the dealer for another card as many times as you want.
Another rule of blackjack is that if you have a hand that is equal to 21 using your first two cards, then you would win. This is also called a natural or blackjack.
Poker
Poker is one of the card games that has many variants, depending on your country of residence. However, the basic things you need to consider as you play along are the number of cards dealt, number of hidden cards in the deck or otherwise known as community cards, and betting procedures. Additionally, the hand, call, and fold is still used here.
Before the game starts, you and the rest of the players need to make a bet. This is also known as blind or ante. Once the game starts, whichever player believes their hand of cards is worth compared to others, goes first. Then the game will continue where you could either match/call the previous bet, or fold. This means in-game that you will lose the bet you wagered and cannot play longer.
You could win in poker when all players have called the last bet or folded the game.
Roulette
Roulette is one of the easiest table games you could find in casinos. It is because you only have to pick a number, wager on it, and see if you picked the right number the ball will fall into. An RNG is also used for this game's computer program on softwares you can play online. This means where the ball will fall and if you wins, is random and not decided beforehand.
Where to play online table games?
You can play table games, slots, and live dealer games you want at most online casino sites. However, if you are still not sure on where you can play that is trusted and safe, then you can play on Sportsbet.io, Bitcasino and Slots.io.
In-Play Betting Explained
Find out what is in-play betting and how to wager with this kind of betting. Know the best website you can go to...
What is the T20 Blast League?
Learn what the T20 Blast League is and format of the tournament. Find out the different teams that play in the l...
SS vs GM Cricket Bats
Comparing two inexpensive bats: SS Blaster Exclusive Edition and the GM Sting. A. SS Blaster Exclusive Edition