The Sports Betting Bonuses You Should Know
Sports Betting Bonuses
Know the different kinds of sports betting bonuses that are offered on sportsbooks. Find out the requirements fo...
Find out more
The Sports Betting Bonuses You Should Know
Know the different kinds of sports betting bonuses that are offered on sportsbooks. Find out the requirements for the bonuses.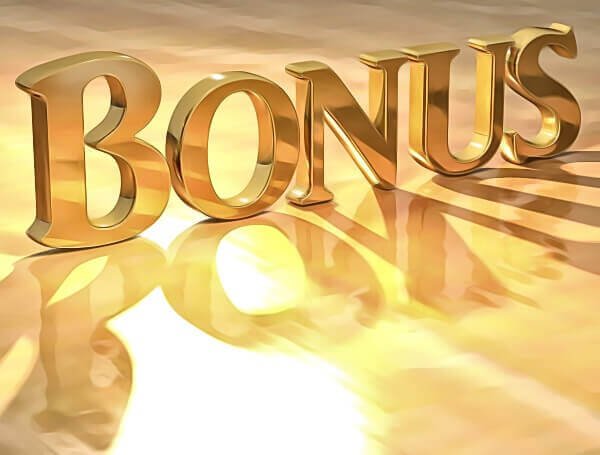 Doubling the amount you wagered when you bet on your favorite sports team is exciting. Although having a bonus you can use as you wager on is the cherry on top of betting. This is why you should know what kind of sports betting bonuses you can enjoy and take advantage of.
Various bonuses are constantly being offered in online sportsbooks that you can use even if you are a new or regular player. These bonuses lets you bet for free, matches your deposit, doubles your winnings, and refunds your money. However, in order to take advantage of this, you have to fit their wagering requirements. Additionally you have to keep in mind that you need a payment method for depositing and withdrawing your money before you can use these bonuses.
What are wagering requirements?
These are limitations that the sportsbook has set on their site before you could use a bonus. It varies per site but you usually would have to bet on a certain odd, deposit an amount, and use it within their given time frame.
The sports betting bonuses you might encounter as you wager along are: welcome bonus, deposit match up bonus, free bet, price boost, rollover, and reload bonus. Keep in mind though that the wagering requirements for these bonuses differ from each other.
What is a welcome bonus?
A welcome bonus or sign-up bonus is only available to be claimed if you are a new player at the sportsbook. This is usually highly advertised at the front pages of the sites in order to lure in new players and get them to sign-up.
The welcome bonus isn't straight-laced in form. This means there are different kinds of welcome bonuses offered across online bookmakers but it is generally available to be claimed. It is within a time limit so if you do not use it within the given period, it will be forfeited.
The most common kinds of welcome bonus used in most sportsbooks are a deposit match up bonus and a free bet. You can claim this promo at Sportsbet.io. Although welcome bonus can be any of the sports betting bonuses you can find. It just depends on the bookmaker's preference on what they want to place as an incentive once you sign-up.
What is a deposit match up bonus?
This bonus is only available if you are a new player at the sports betting site. It's because this bonus matches your first deposit up to 100%. Often they would add an amount to which they will match your bonus. Additionally, the percentage that they will match it differs from 20% to 100% depending fully on the sportsbook.
Let's say you want to bet on cricket matches and you found Betwala offers a 100% match up to ₹1,500. This means if you deposit ₹750 rupee, they would deposit the same amount into your account balance. If you placed more than the amount they said they were going to match up to then they would only deposit the highest amount they indicated. So, if you placed ₹1700, they would only match it up to ₹1,500.
What is a free bet?
A free bet could usually be claimed if you are a new player. Although some sports betting sites offer it as an incentive if you are a regular player. How it works is that if you wagered on a certain odd, you would be given a free bet that you could use on most sports they have.
The bookmaker indicates what odd you would have to bet on and the amount you would have to wager in order to claim this.
For example, Sportsbet.io offers new players 3x their stake in free bets. They indicated that you would have to bet on odds over 1.50 and wager exactly ₹1,000. Since they mentioned you could bet on any sport they have available then you could choose one with the odd they mentioned. Once you fulfill their wagering requirements, you would then receive 3 times the stake you made. This means you would get exactly ₹3,000 and be able to stake it as a free bet.
What is a price boost?
Price boosts can be claimed if you are a new or regular player on the online bookmaker's site. They can be offered daily, monthly, or when a new league season starts.
With this bonus, you would be able to increase your sports betting payout if the team or league you wagered on, wins. The only thing you would have to do is make sure you boost your bet with this in order to maximize your payout.
Daily price boosts often reset every 24 hours. This means you would be able to boost your wager on the next day and in a different sport if you wanted to.
You would have to understand though that most sports betting sites only offer this boost on an odd. If you had won without boosting your odd, you would not be able to use it once you cash out your winnings. So, either way you would have to risk the possibility of not winning when you wager on a match you wanted.
What is a rollover?
Rollovers are fun bonuses that you would not be able to receive unless you fill the indicated rollover requirement. Basically, this means that you would only be able to claim your bonus once you wagered the number of rollovers required. You would understand this better once you see the general formula.
While this might sound a bit too complicated, most sports betting sites implement this in order to ensure you have a good betting experience. This is also done so if you are a new player, you would not deposit a certain amount and cash out a large net gain bonus.
The rollovers usually comes with a percentage bonus, similar to deposit match up bonus, that you would have to fulfill. This percentage can be 50%, 75%, and 100%. Bookmakers offer the rollovers in different denominations such as 3x, 4x, 5x, and 10x. As this bonus is usually available if you are a new player, there is an indicated amount you would have to deposit first.
You would have to add your first deposit with the percentage of your bonus then multiply it to the number of rollovers. Once you have wagered the amount with the rollovers included, you would be able to get your bonus.
Rollover formula
(Amount deposited + percentage of bonus) x number of rollovers = amount needed to be wagered
To put it simply, let's say the site offers a 50% bonus with a 5x rollover. If you wagered ₹1,000, your bonus would be ₹500 and your total account balance is ₹1,500. This means for a 5x rollover, you would multiply it to your total account balance.
(₹1000 + ₹500) x 5 = ₹7,500
From the formula above, you can see that you would have to wager ₹7,500 before you are able to claim your rollover bonus.
What is a reload bonus?
A reload bonus is if you have already deposited a number of times at the sports betting site before. This is done by bookmakers as an incentive so you would deposit and wager on your favorite matches again.
Reload bonuses are generally lesser than the welcome bonus. However, this is still a great bonus that would allow you to bet with free money. The amount you would receive with this offer depends on the percentage that the site offers. It usually varies between 10% to 50% reload bonus. Additionally, most bookmakers requires you to deposit a certain amount before you can claim this bonus.
So let's say that the sports book you are playing at has a 50% reload bonus when you deposit ₹500. Once you deposit the amount in the payment method of your choice, you would have an additional ₹250 from the site. You would be able to use your reload bonus on any sports the site has available.
Five of the Best Sportsbook with Great Bonuses for New Bettors
Deciding which bookmakers has the best bonuses you can enjoy if you are a new player is hard. That's why you can check out the following sportsbooks whose bonuses you would enjoy. Click the links below in order to head directly to the site and take advantage of the offer.
Online Casino Table Games
Learn how different table games you can find in online casinos work. Find out how you can play them and where yo...
Online Casino Live
Learn what live casinos are and how they work. Find out the common live casino games and where you can play them.