Why You Should Wager with Real Money
Why You Should Wager with Real Money
Find out why you should use real money as you wager on sports betting sites. Know its advantages, disadvantages, and different payment methods.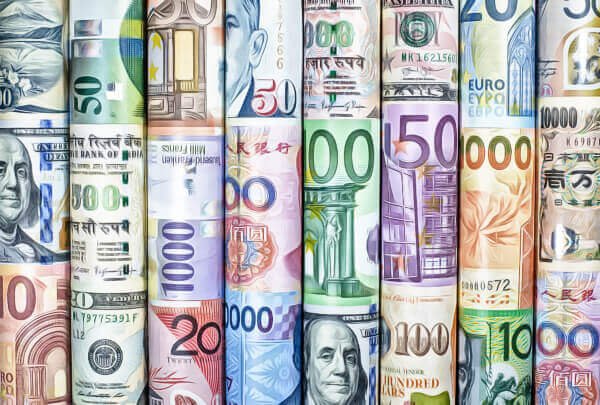 If you are having a difficult time deciding what to use when you wager on sports betting sites, there are only two options available. You can use real money or cryptocurrencies. Both would allow you instant deposit and withdrawal of your money, depending on your payment method.
However, the most convenient option is to use real money or fiat money. This is a form of payment you are most familiar with because you use it on a day-to-day basis. It's also known as a currency as it usually differs per country. If you live in India, you'd know this best as Rupee.
Advantages to using real money
Wagering using the money you are most familiar with is hassle-free. You would not need to convert it in order to bet on the matches you want. It's convenient as you would be able to use it immediately once you withdraw your sports betting payout. Unlike with cryptocurrency that you need to convert into real money before you could use it in real life.
As there are 180 currencies in the world, there are different methods you can use to pay with this. You can use debit/credit card, e-wallets, prepaid cards, and through bank transfer.
Additionally, there are thousands of sportsbooks that accept this payment. This means you wouldn't have a hard time finding a site you want to wager in. All you have to do is worry about choosing the best bookmaker for you. You can also check your favourite teams' odds on these bookmaker's sites before betting. This helps you see your chances of winning the wager.
Disadvantages to using real money
While betting using fiat money is easy, there are some disadvantages to it as well. Sometimes the payment method that you use to deposit and withdraw would have a transaction fee. You would need to read up on the payment methods which is the best one you can use without a high service charge.
Besides that, your personal information like name and address would be shared. This is done by most online bookmakers in order to verify your identity. If you're using a debit/credit card or a service that is connected to your bank, your information there would be shared as well. It's an added security measure by the merchant site to ensure they're dealing with a secure and licensed bank.
Which ones are commonly used in online sportsbooks and casino?
Most sports betting sites accept fiat currencies that are globally used. Additionally, they typically accept currencies from their intended market to make their site easier to access.
The most commonly accepted currencies are: EUR, USD, AUD, CAD, INR, JPY, CNY, and GBP. These are from the countries with the highest number of people who wagers online, whether in bookmaking or online casino sites.
Do I have a bonus if I bet using real money in online sportsbooks?
If you are new to sports betting, you should know that online sportsbooks like Sportsbet.io offers various bonuses. When you sign-up on their site, you automatically have 3x your stake in free bet in your account. This means when you bet on odds over 1.50 with exactly these amounts: €10 / USD 10 / R$ 50 / ₹1000 / 1000 JPY / 100 THB / 60 TRY / 70 CNY / VND 250,000 / ARS 450 / MXN 200; you will receive an equivalent of this amount: € 30 / USD 30 / R$ 150 / ₹ 3000 / 3000 JPY / 300 THB / 180 TRY / 210 CNY / VND 750,000 / ARS 1,350 / MXN 600 within 48 hours.
What is a Casino VIP Bonus?
Find out what is a casino VIP bonus and why you need to take advantage of it. Know some of the best online casin...
SS vs GM Cricket Bats
Comparing two inexpensive bats: SS Blaster Exclusive Edition and the GM Sting. A. SS Blaster Exclusive Edition
Online Casino Table Games
Learn how different table games you can find in online casinos work. Find out how you can play them and where yo...
SG vs Spartan Cricket Shoes
Two high-end shoes made from the best materials but cost very differently. A. SG Ex-Treme Cricket Studs with Me...