Klapp vs KD Cricket Helmet
Klapp vs KD Cricket Helmet
Two fairly cheap helmets best used in club-level matches.
A. Klapp Armor Cricket Helmet with Back Head Protection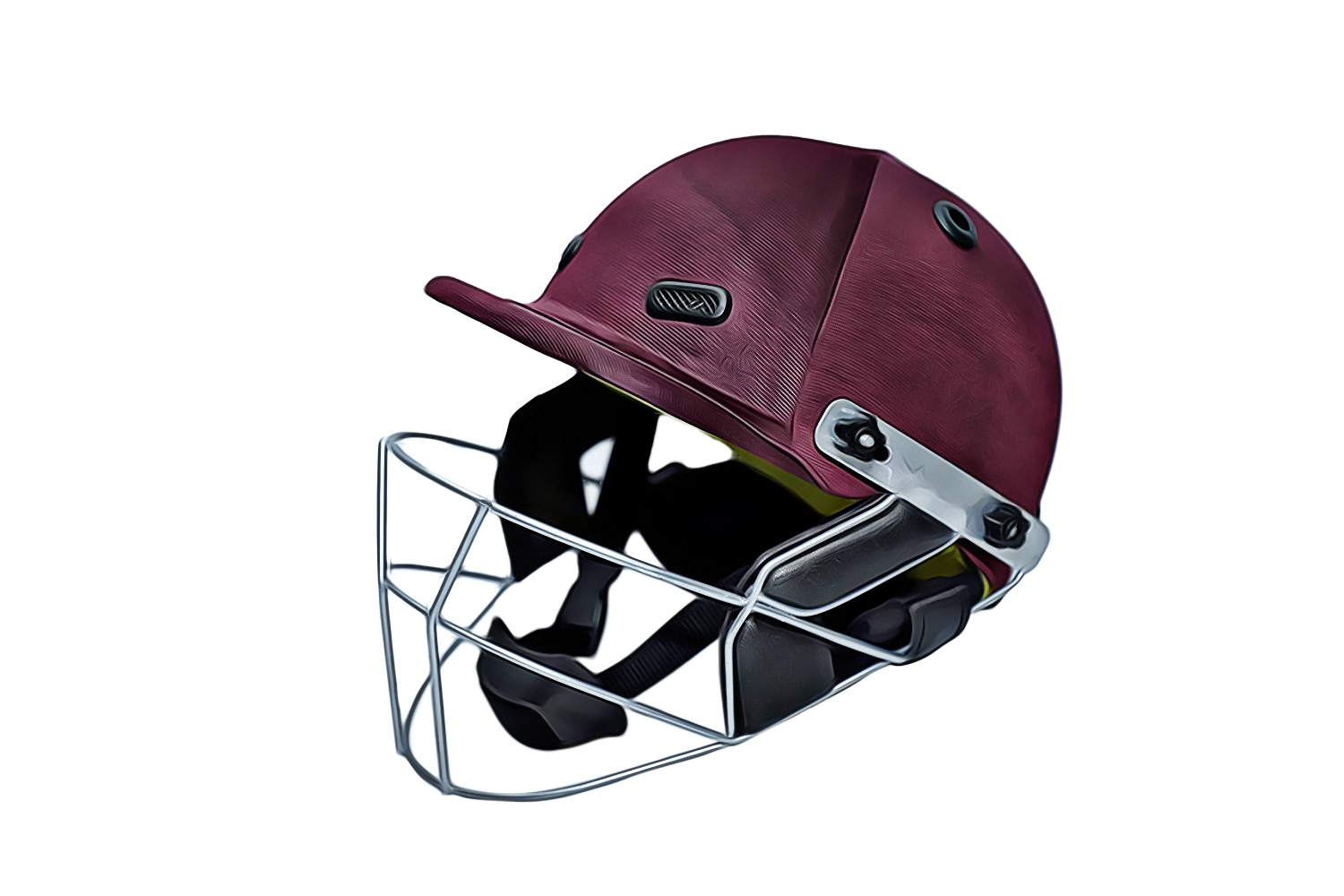 Price
The Klapp Armor cricket helmet costs ₹ 1,499.00 which is fairly cheap. The materials used to create the helmet may not be as high-quality as other helmets but it still gets the job done.
Material
The helmet is made from three layers of high density foam. It is light and strong but can sometimes be dented especially when hit hard enough and frequently. But given that a direct hit to the helmet is rare and accidental (supposedly), then there is nothing to worry about.
Similar to other Klapp helmets, there is also a rear guard. This helps keep the supposed unguarded areas of the head safe at all times from wild and accidental throws. The visor is made from light steel, which can help deflect the ball. The visor is bolted directly on the helmet and cannot be adjusted.
There are also ear guards present in the visor to help protect the wearer's ears from a direct impact.
Comfort
The helmet is very comfortable to wear given that it has a foam cushion which also acts as the sweatband.
Intended User
The helmet is intended for use in club matches or casual games since balls used there are often not the leather balls used in official matches.
B. KD Cricket Helmet Stainless Steel Visor Protector Original Helmet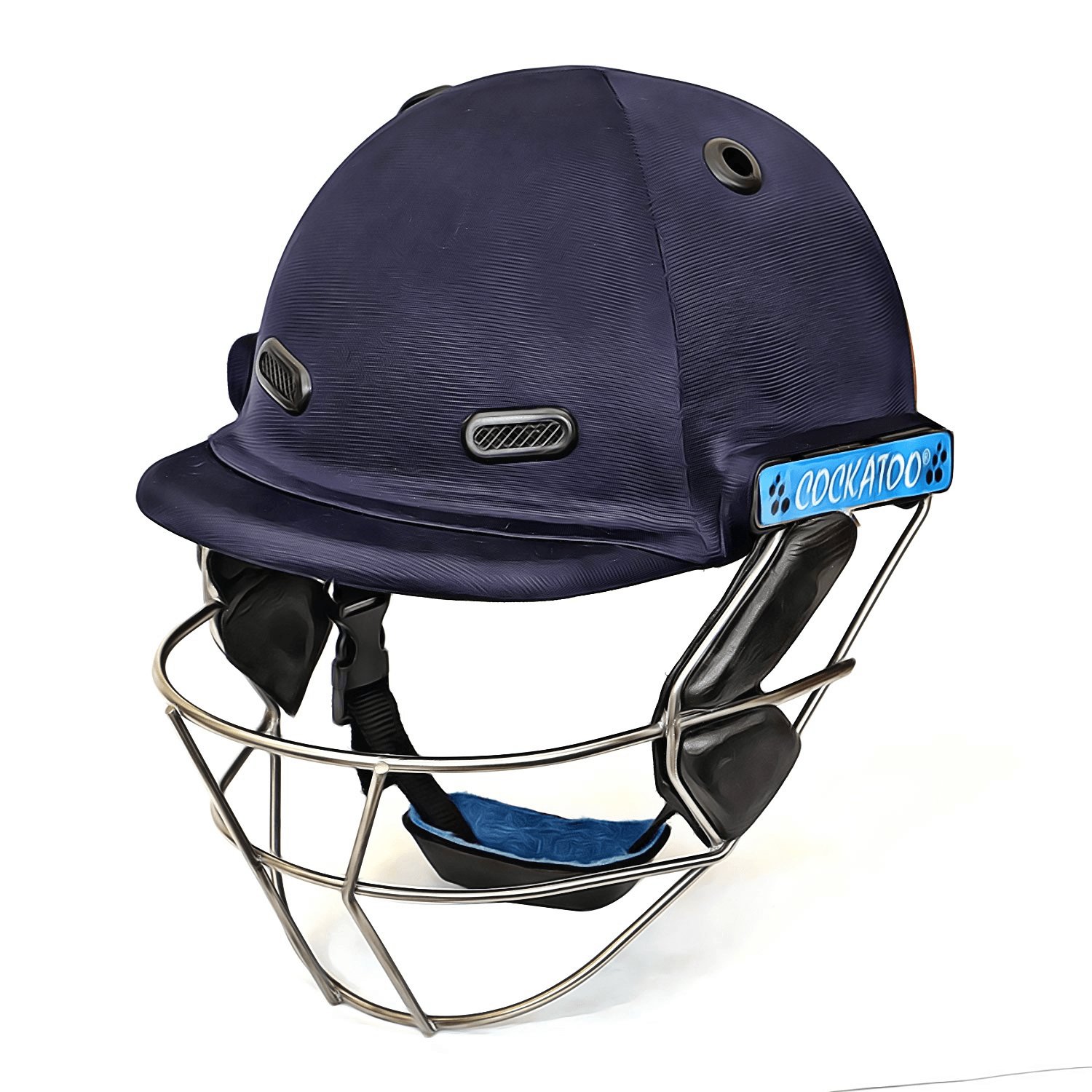 Price
The KD cricket helmet costs ₹ 1,999. It is relatively cheap, especially because it is used for casual and club matches.
Material
The entire helmet is made from ABS plastics and high-density foam. This ensures a helmet capable of protecting a direct hit from a leather ball bowled at medium-pace.
The visor is made from stainless steel, a strong metal. It is spring-mounted on the helmet which helps it absorb more force compared to a direct-mounted visor. The ear guards on the visor are also made of high density foam which helps prevent any injuries to the side of the head or to the ears themselves.
There are various ventilation holes that allow air to circulate the head, making it feel less hot. This is especially useful when batting for extended periods.
Comfort
The helmet is very comfortable to wear and is very light. The chin guards add extra comfort because it helps secure the helmet without it being too tight. The added foaming around the helmet adds extra comfort to the wearer, as well as impact-absorption.
Intended User
The helmet is intended for casual games and non-professional matches such as neighbourhood and school games, as well as batting practice.
C. Final Comparison
Given that both helmets are only meant to be used for no more than club games, and since casual games rarely make use of a leather ball, the wisest choice would be to select the KD cricket helmet. It is cheaper and better designed; it is more comfortable to wear; it is easier to get a hold of compared to the Klapp cricket helmet.
What are Casino Free Spins?
Find out what are casino free spins and the different kinds of free spins bonuses. Know the best online casinos ...
SS vs DSC Cricket Gloves
Two similarly designed gloves but with totally different prices. A. DSC Intense Speed Cricket Wicket Keeping Gl...
DSC vs Klapp Cricket Helmet
Two fairly expensive cricket helmets with very different safety features. A. DSC Scud Cricket Helmet Medium (Sk...
DSC vs Skera Cricket Gloves
A professional-calibre wicket-keeper glove versus a casual user's glove. A. DSC Intense Speed Cricket Wicket Ke...