Two fairly priced cricket helmets at affordable prices.
A. SG Aerotech Cricket Helmet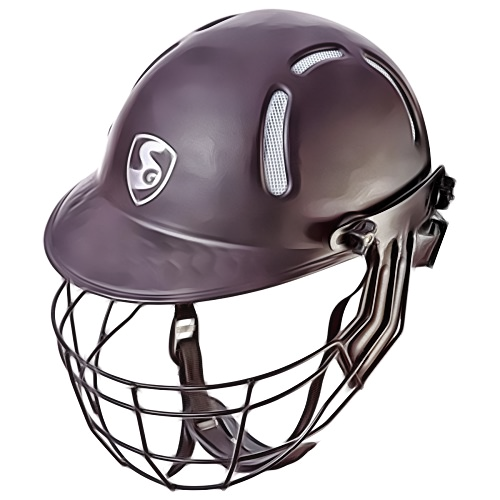 Price
The SG Aerotech Cricket Helmet costs ₹ 1,899. A fairly cheap helmet, it gets the job done. The materials used to make this helmet are average but used to its strength, making the helmet look like its made of expensive materials.
Material
The helmet itself is made of nylon, high-impact material making it highly resistant to impacts. It is enforced with a Polystyrene mesh on the inside, making it even more durable. The inside of the helmet is also fitted with a sweat absorbent fabric so that sweat doesn't obscure your vision or affect your game.
This helmet also comes with a nape adjuster, further allowing the helmet to sit on your head without it having to fall off.
The visor is made of powder-coated steel-wire, giving maximum protection to the wearer and help avoid injuries. The Earpiece is also fitted with a protective material to help avoid injuries towards the ears. The visor is also in a net fashion, allowing air to flow to the batsman's face.
Comfort
With little to no padding, expect that this helmet will start to feel uncomfortable when out on the pitch for extended periods of time. There is a chin strap that prevents the helmet from falling off, but this could also add to the discomfort when playing long games.
Intended User
The helmet is intended to be used by adult males. It is not therefore advisable to be used by anyone else since the helmet may not fit or may be too loose. A tight or loose helmet cannot protect you from injuries as it does not wrap around the head properly.

B. KD Cricket Helmet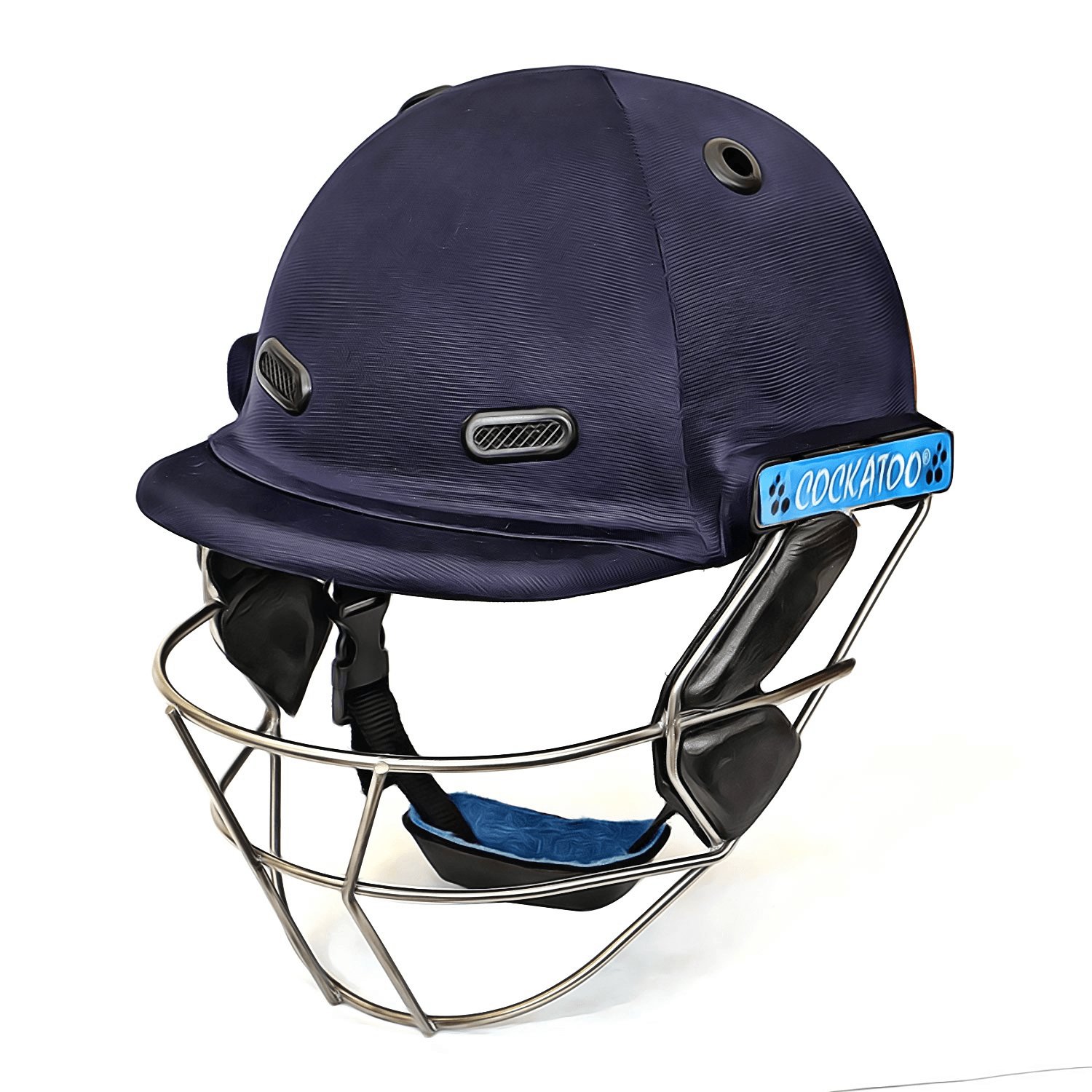 Price
The KD cricket helmet costs ₹ 1,999. It is relatively cheap, especially because it is used for casual and club matches.
Material
The entire helmet is made from ABS plastics and high-density foam. This ensures a helmet capable of protecting a direct hit from a leather ball bowled at medium-pace.
The visor is made from stainless steel, a strong metal. It is spring-mounted on the helmet which helps it absorb more force compared to a direct-mounted visor. The ear guards on the visor are also made of high density foam which helps prevent any injuries to the side of the head or to the ears themselves.
There are various ventilation holes that allow air to circulate the head, making it feel less hot. This is especially useful when batting for extended periods.
Comfort
The helmet is very comfortable to wear and is very light. The chin guards add extra comfort because it helps secure the helmet without it being too tight. The added foaming around the helmet adds extra comfort to the wearer, as well as impact-absorption.
Intended User
The helmet is intended for casual games and non-professional matches such as neighbourhood and school games, as well as batting practice.

C. Final Comparison
Both helmets cost around the same amount. Where they vary is their approach to protecting the player. Both have unique and similar features as well as are made from relatively medium-to-high quality materials.
Online Casino Slots
Learn more about how slots work and the different factors you should consider while playing. Find out what are t...
Outright Betting Explained
Learn what outright betting is and why it matters. Find out where you can go to bet on the outcome of your favor...
What are Casino Free Spins?
Find out what are casino free spins and the different kinds of free spins bonuses. Know the best online casinos ...