SG vs Klapp Cricket Helmet
SG vs Klapp Cricket Helmet
Both fairly padded and highly-protective cricket helmets.
A. SG Aerotech Cricket Helmet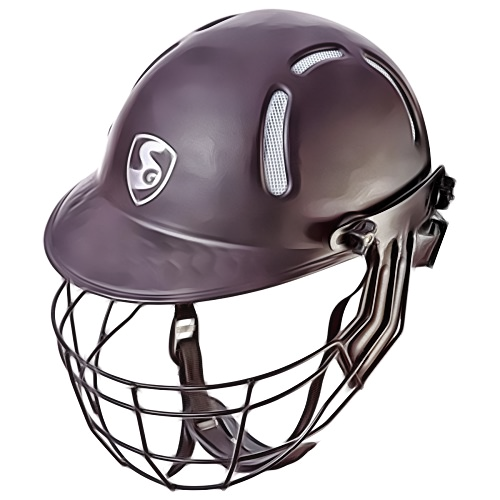 Price
The SG Aerotech Cricket Helmet costs ₹ 1,899. A fairly cheap helmet, it gets the job done. The materials used to make this helmet are average but used to its strength, making the helmet look like its made of expensive materials.
Material
The helmet itself is made of nylon, high-impact material making it highly resistant to impacts. It is enforced with a Polystyrene mesh on the inside, making it even more durable. The inside of the helmet is also fitted with a sweat-absorbent fabric so that sweat doesn't obscure your vision or affect your game.
This helmet also comes with a nape adjuster, further allowing the helmet to sit on your head without it having to fall off.
The visor is made of powder-coated steel-wire, giving maximum protection to the wearer and help avoid injuries. The Earpiece is also fitted with protective material to help avoid injuries towards the ears. The visor is also in a net fashion, allowing air to flow to the batsman's face.
Comfort
With little to no padding, expect that this helmet will start to feel uncomfortable when out on the pitch for extended periods of time. There is a chin strap that prevents the helmet from falling off, but this could also add to the discomfort when playing long games.
Intended User
The helmet is intended to be used by adult males. It is not therefore advisable to be used by anyone else since the helmet may not fit or may be too loose. A tight or loose helmet cannot protect you from injuries as it does not wrap around the head properly.

B. Klapp Professional Stainless Steel Grille Cricket Helmet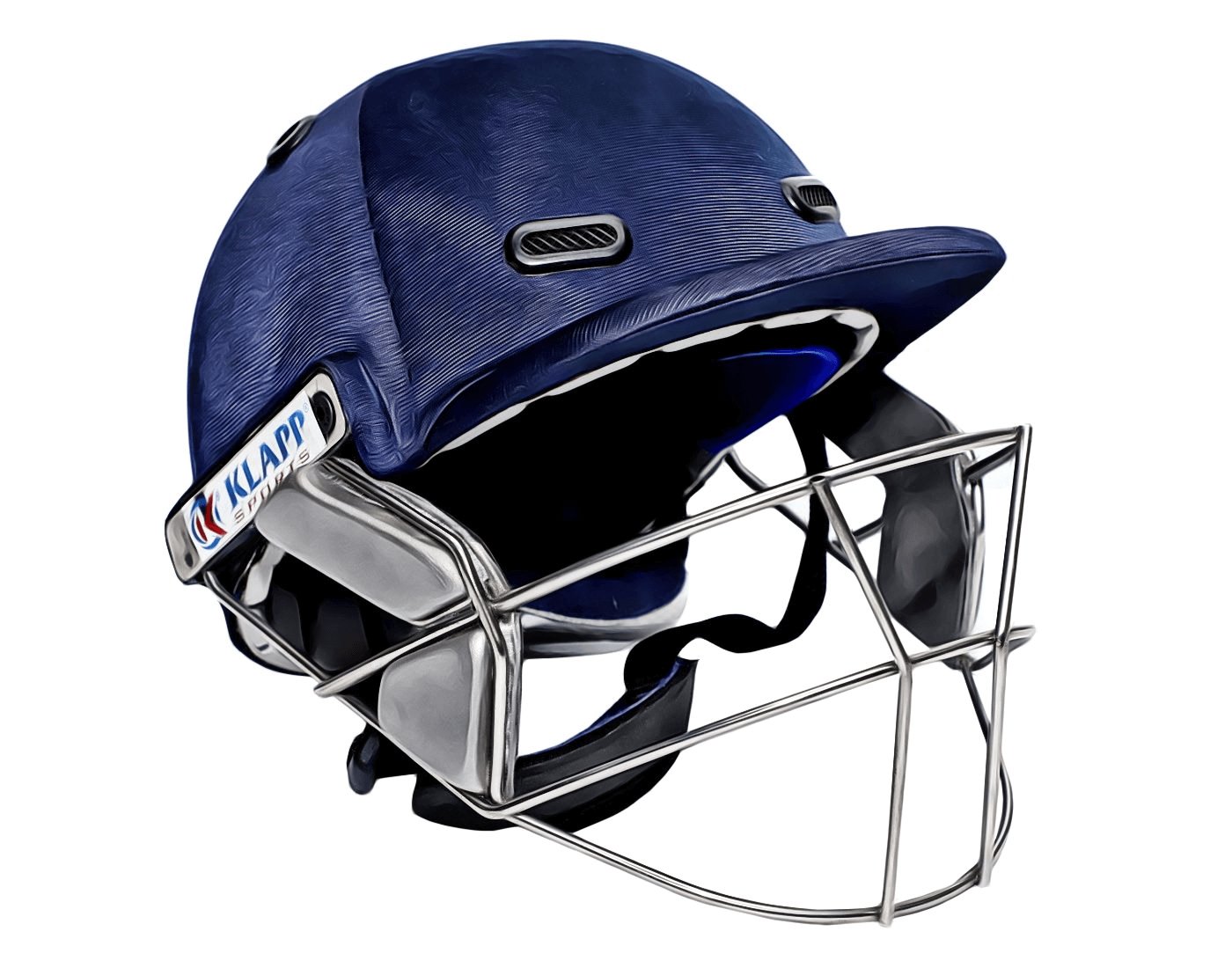 Price
The Klapp Professional cricket helmet costs around ₹ 5,400.00. It costs this much mainly because the materials used in creating one are high-calibre materials. As such, it is used in professional cricket because it is made to conform with safety standards set forth by the ICC.
Material
The helmet is made from three layers of carbon fibre witch each one (starting from the innermost) stronger than the last. This ensures that players who use the helmet are safe when struck in the head by a cricket ball. The helmet also features a rear guard; it adds protection to the supposed unprotected areas of the head.
The visor is made from stainless steel, a fairly strong metal. It is mounted on the helmet itself and cannot be adjusted. However, it has built-in shock absorbers that prevent the transfer of force from the visor to the helmet.
There are multiple air outlets that allow air to circulate in and around the wearer's head.
Comfort
The helmet is fairly comfortable to wear given that it has multiple safety features. It is light and does not add stress to the neck.
Intended User
The helmet was designed for use in professional play, even in first-class cricket. However, this does not mean that it cannot be used for lesser tournaments such as club matches and even casual games played in fields and in the streets.

C. Final Comparison
With both helmets being even in terms of protection, the wisest choice would be the SG cricket helmet. It costs way less than the Klapp brand of cricket, but seeing as how cheaper prices could also potentially mean less quality of materials, it all comes down to how you are going to use the helmet. If you are going to use it for games close to the professional scene, then you are better of going with the Klapp cricket helmet. However, if all you are going to play are casual games, then given its cheaper price, the SG cricket helmet is the better option.
There is a catch though: it is better to go for the more expensive cricket helmet even if that means playing only casual games. This is because despite the two helmets being even in terms of protection, the quality with which the Klapp helmets are made with are much, much better. They (theoretically) should be able to withstand more beating compared to the SG.
Despite this, you should not intentionally hit another player in the head. This is a poor practice of sportsmanship and goes against the very essence of cricket - a gentleman's game. If prices aren't a thing and if you want the best value for money, then the Klapp cricket helmet is the best option. But if you are tight on money, and you really want to play cricket, then the SG cricket helmet is the best option.
SS vs GM Cricket Bats
Comparing two inexpensive bats: SS Blaster Exclusive Edition and the GM Sting. A. SS Blaster Exclusive Edition
DSC vs SG Abdominal Guard
Two inexpensive abdominal guards for guarding your family jewels. A. DSC Armour Cricket Abdominal Guard
CE vs CW Cricket Wicket
Two invaluable wickets that are definitely worth their price. A. CW Professional Cricket Match Wicket Set
SG vs SS Cricket Gloves
Two of the highest quality wicket-keeping cricket gloves available on the market. A. SS Men's Dragon Wicket-Kee...